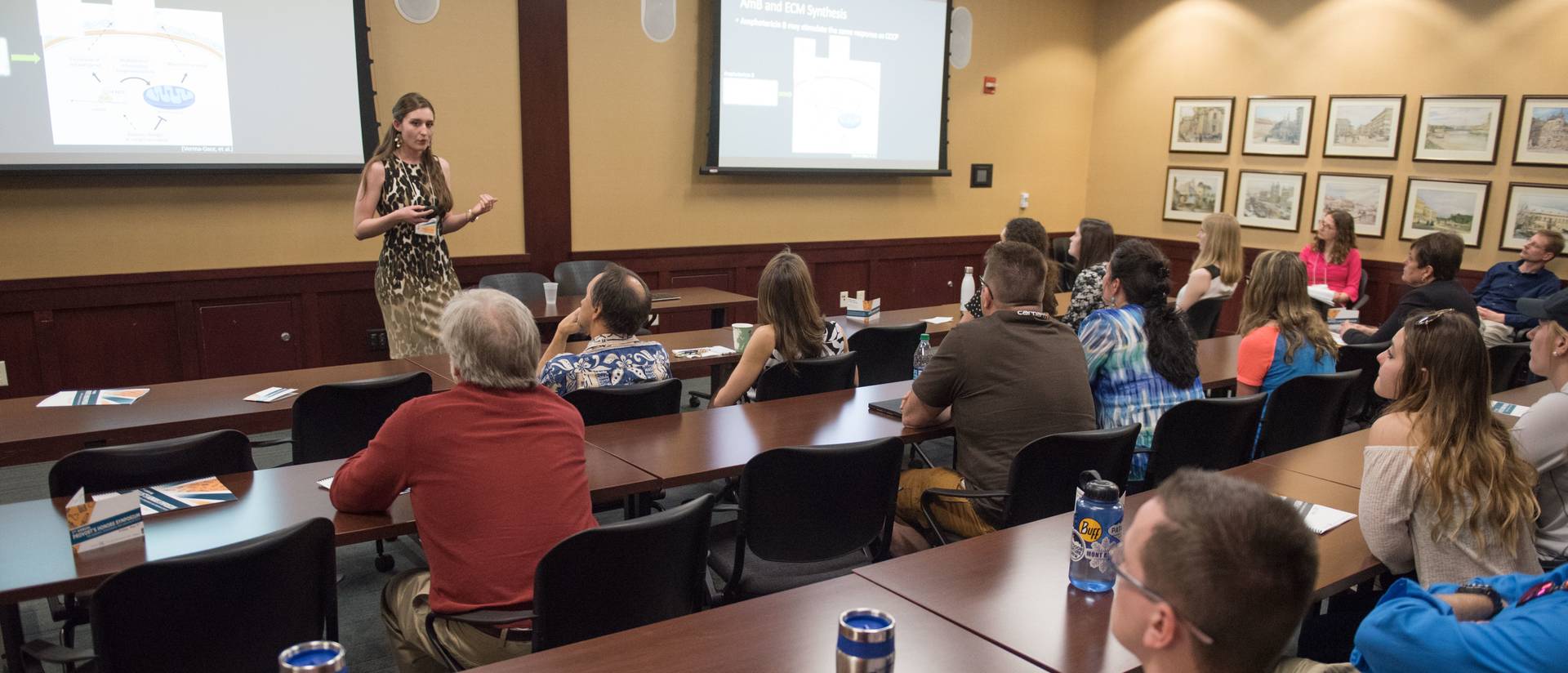 Shining the spotlight on research
The Provost's Honors Symposium is an annual event that showcases exceptional student research, scholarship, and creative activity at UWEC. Faculty mentors and departments nominate outstanding student projects, which are then reviewed by the University Honors Council. Provost Kleine convenes the symposium, where selected students present their work in a professional conference setting. A companion event to CERCA, PHS is sponsored by the University Honors Program.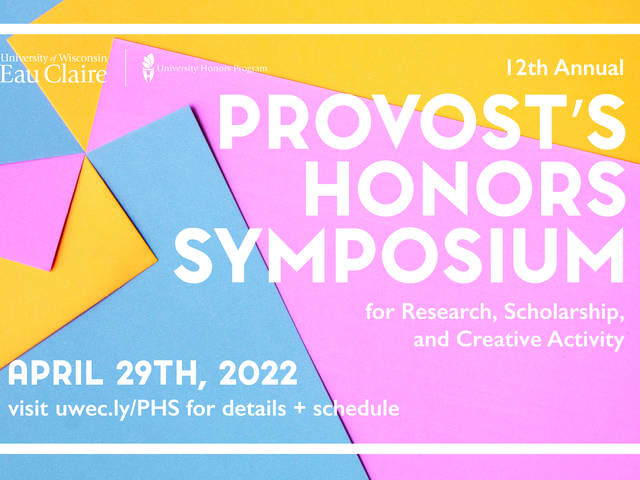 PHS Returns in 2022
The 12th Annual Provost's Honors Symposium will be held on Friday, April 29, 2022. In 2022, PHS will return to a live, face-to-face format. Presentation sessions will be held from 1-5:30 pm in Davies, with a reception sponsored by the Provost's Office at 5:30 pm in Ojibwe ballroom.
For more information, contact Heather Fielding in University Honors.