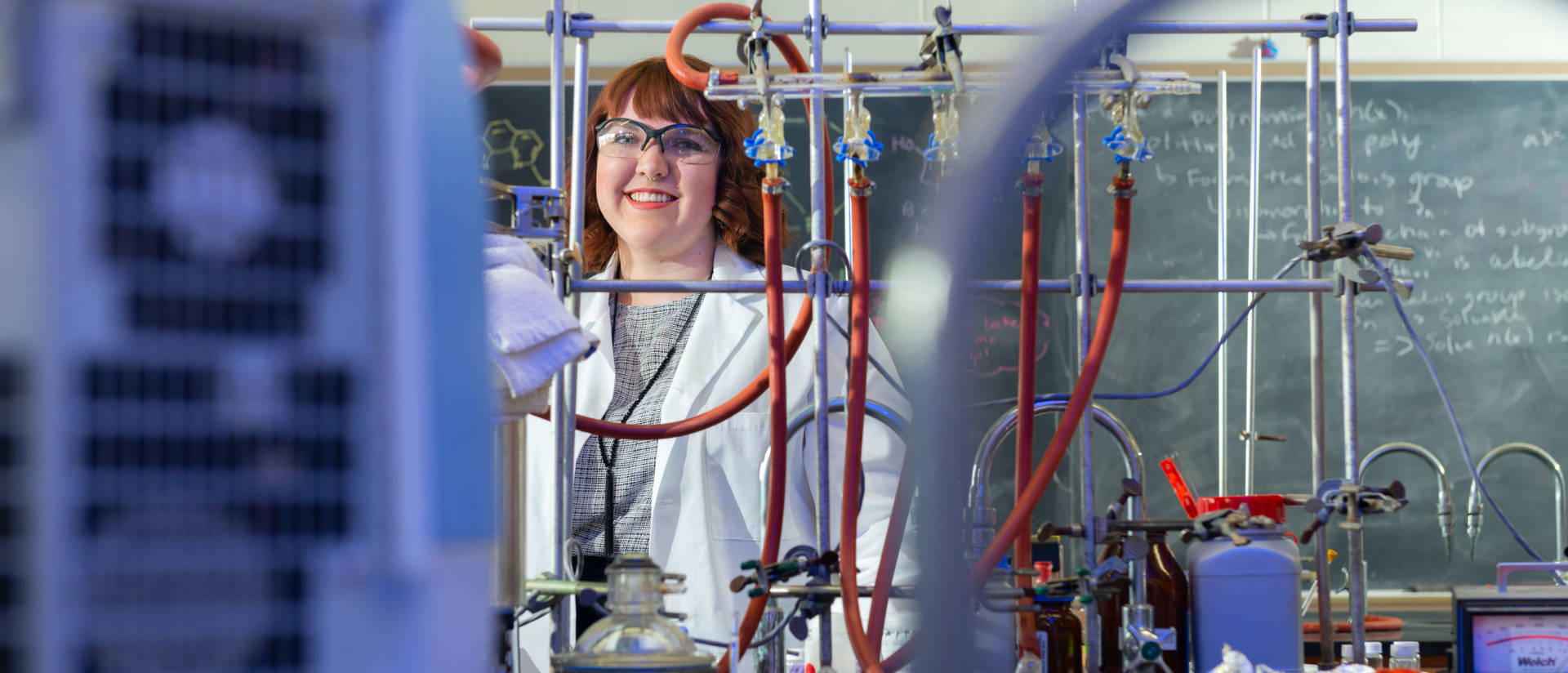 Explore the pre-professional health science minor at UW-Eau Claire
The University of Wisconsin-Eau Claire's pre-professional health science minor is designed for students preparing for post-baccalaureate health profession programs. Students in pre-dentistry, pre-optometry, pre-chiropractic, pre-pharmacy, pre-physical therapy and other pre-professional health studies may find this minor especially helpful.
The pre-professional health science minor requires 24 credits from courses outside a student's major.
Why pre-professional health science at UW-Eau Claire?
Course variety. An array of electives allows you to study multiple topics and disciplines within the pre-professional health science minor. Explore courses in biology like Genetics and Human Anatomy and Physiology or courses in nursing like Body, Mind, Spirit Wellness and Navigating Health Care.
Innovative facilities. UW-Eau Claire is one of only a few schools of its size with a career center dedicated to supporting students pursuing health professions. The William J. and Marian A. Klish Health Careers Center offers one-on-one advising, opportunities to meet with professional school admissions representatives and workshops designed to build effective tools for career development and competitive applications.
Pre-professional health science minor curriculum
As a pre-professional health science minor, you will study foundational principles of cell/molecular biology, genetics and the structure and function of organisms. Access to a wide variety of elective courses within the minor will expand your critical reading, analytical reasoning and persuasive communication skills, all while exploring health topics from a humanistic social science perspective.
What classes do pre-professional health science minors take?
Foundations of Biology I and II
General Chemistry II with Lab
University Physics II
Science Writing
Health Economics
Introduction to Environmental Health
Wellness: Food for Fitness
Human Development
Learn more about the pre-professional health science minor in the UWEC catalog.
Related programs at UW-Eau Claire
Thinking about minoring in pre-professional health science? Here are a few programs that would complement your studies.