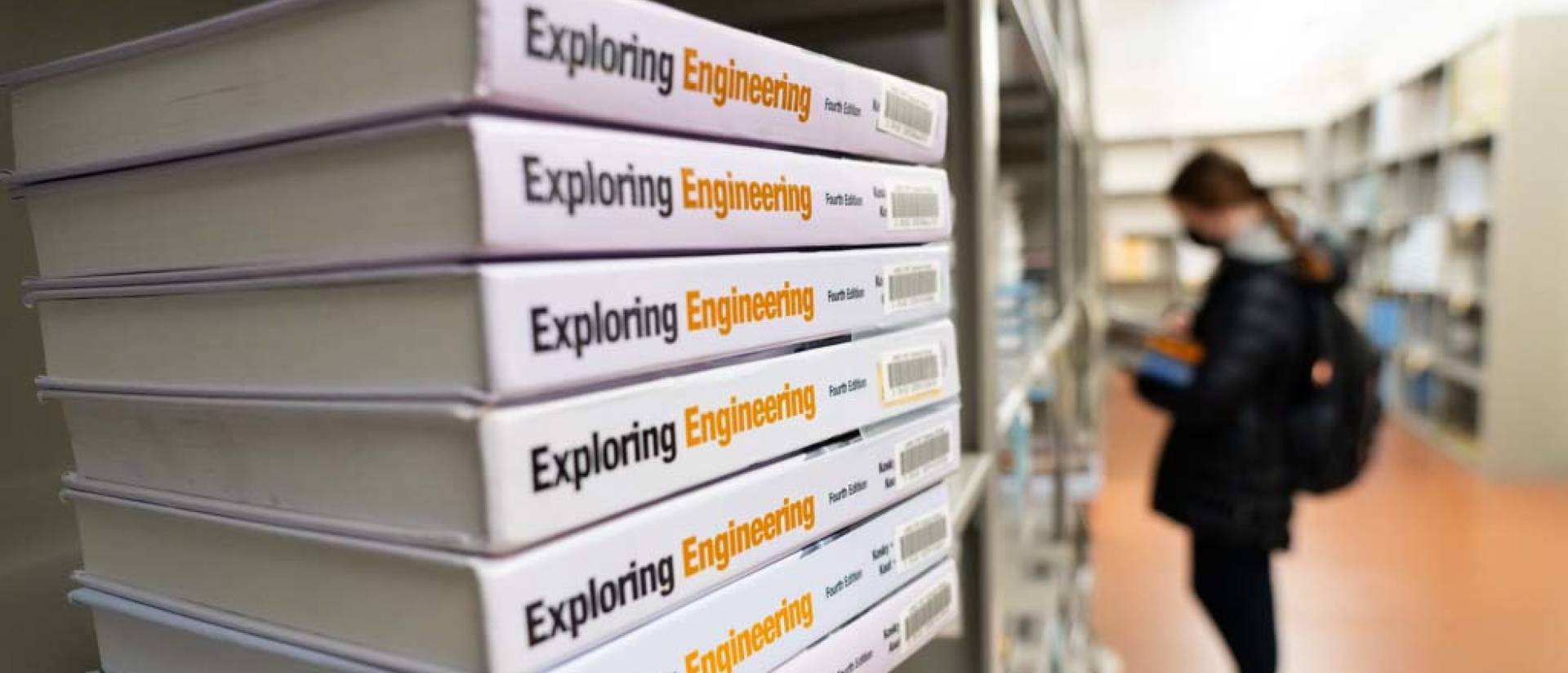 Explore pre-engineering at UW-Eau Claire
The University of Wisconsin-Eau Claire offers a rigorous curriculum and experiential learning opportunities that will prepare you well for a career in engineering. Pre-engineering is not a major at UW-Eau Claire, but rather a declaration of your intention to continue your education and become an engineer.
A specific major is not required to become an engineer, but many UWEC pre-engineering students choose to pursue the university's Geological Engineering Dual Degree or the Physics and Engineering Dual Degree. Students interested in chemical engineering, civil engineering, electrical engineering and mechanical engineering can also start their engineering journey at UWEC.
Graduate school admission requirements and prerequisites may differ depending on what school you are considering, so it is important to check for specific requirements. In general, students interested in an engineering career will have heavy coursework in science and math.
Known for its strong reputation and long history of producing skilled grads, UW-Eau Claire's physics department attracts some of the top students in the Midwest. This means you'll share the classroom with students like you — motivated, eager to learn and ready to become an engineer.
Research as an undergraduate
As the top master's-level university for undergraduate research, many pre-engineering students work directly with faculty on groundbreaking engineering research. Some students even co-author the papers they contribute to — a rare opportunity that looks impressive for graduate programs.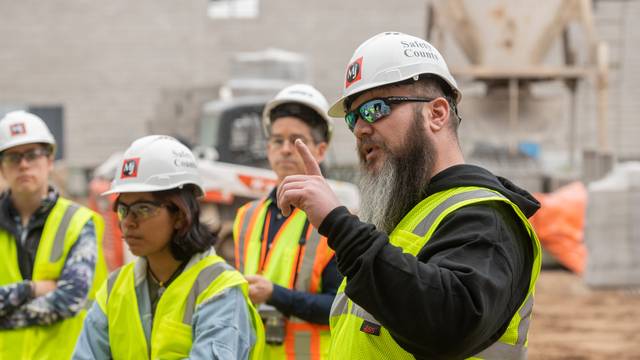 Why be pre-engineering at UW-Eau Claire?
State-of-the-art software and equipment. At UW-Eau Claire, you'll have access to some of the same testing instruments, equipment and software found in the industry right now. Our innovative facilities include a Materials Science and Engineering Center, an observatory, research labs, electronics labs, a machine shop and so much more.
Collaborative research opportunities. As the top master's-level university for undergraduate research, opportunities to explore and discover are endless. Many of our students work directly with faculty and local professionals on groundbreaking research projects, driving innovation and making real improvements to the world around us. Students may also choose to take their research experience a step further by presenting their findings at both regional and national conferences.
Individualized attention and support. Every pre-engineering student is assigned a faculty advisor who will provide individualized attention and is available to answer questions about engineering programs, courses and other concerns. They also have up-to-date information on the admission requirements of regional engineering schools and can help you plan your schedule accordingly.
Excellent preparation. UWEC graduates fare very well in seeking admission into regional engineering graduate programs. Previous students have gone on to study and pursue careers in a variety of disciplines, including aerospace, astronautics, biomedical, chemical, civil, electrical, mechanical, geological, industrial, metallurgical and nuclear engineering.
Required first and second-year courses may include:
Calculus I
Calculus II
Calculus III
University Physics I
University Physics II
Many fields of engineering also require coursework and knowledge related to chemistry, statics, dynamics, differential equations and computer programming.
Learn more about pre-engineering in the UWEC course catalog.
Related programs at UW-Eau Claire
A few majors that would best support a career path in engineering include: