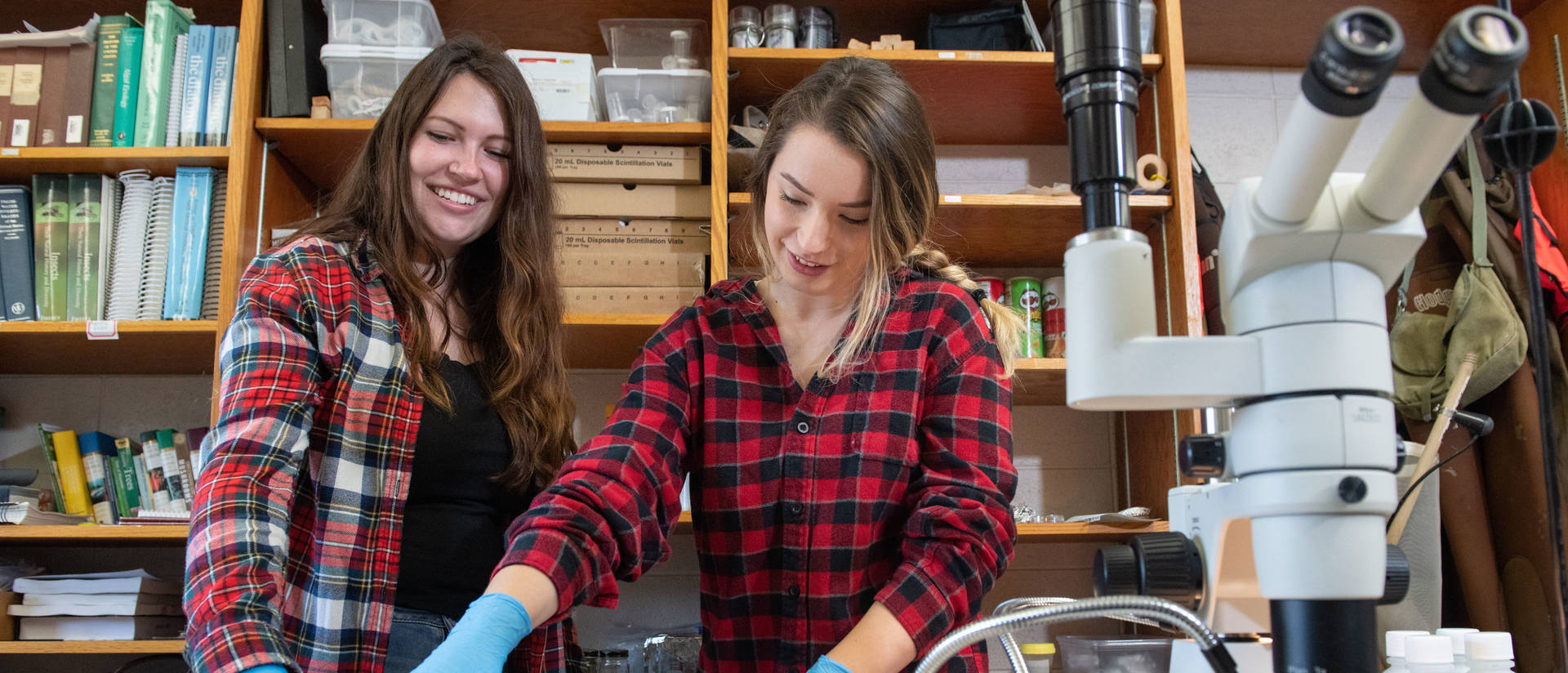 Explore the biology - microbiology emphasis bachelor's degree program at UW-Eau Claire
Uncover ways to improve our health and the environment with a bachelor's degree in biology - microbiology emphasis from the University of Wisconsin-Eau Claire.
Through the study of bacteria, viruses, parasites, yeasts and molds, you'll discover the many microbes that make life on earth possible — and those that cause disease and death. In-depth exposure to topics like virology, immunology and bacteriology will further show you the beneficial and detrimental functions microorganisms have on plants, animals, humans and the planet.
An excellent path for those who wish to enter the medical, pharmaceutical, dental, agriculture, food, veterinary or health care field, the microbiology program will help you find your niche and be successful in your chosen career.
Through projects and collaborative research, you'll develop and enhance your accuracy, precision and observation skills. Unique internship opportunities will also provide you with practical experience and help you feel prepared and empowered to take on anything in the microbiology field.
No matter your path, UW-Eau Claire's microbiology program will give you the guidance, tools and experiences needed so you can push boundaries and make a positive impact wherever you go.
Why biology - microbiology emphasis at UW-Eau Claire?
Outside-the-classroom learning. At UW-Eau Claire, you will have many opportunities to learn and explore outside of the classroom. Our proximity to lakes, rivers, streams, forests and wildlife areas — including a 230-acre scientific natural area — offers the perfect environment for microbiology majors. Our biology department is also associated with Beaver Creek Reserve in Eau Claire County; the Gulf Coast Research Laboratory in Ocean Springs, Mississippi; and the Gerace Research Centre in the Bahamas.
Exceptional collections. Explore hundreds of thousands of specimens right on campus. UW-Eau Claire is home to extensive collections of amphibians, reptiles, fish, insects, invertebrates, mammals and birds as well as saltwater aquaria and a herbarium.
Course-based trips. Broaden your perspective and step outside your comfort zone on course-based trips to places like Costa Rica, the Charles Darwin Research Station in the Galapagos, rural Ecuador, Utah, Nebraska and the Boundary Waters Canoe Area.
Strong community partnerships and internship opportunities. UW-Eau Claire has strong ties to major clinics and hospitals, including Mayo Clinic Health System, Marshfield Clinic and Sacred Heart Hospital, as well as smaller health care facilities like the Chippewa Valley Free Clinic. Many of our microbiology students receive internship and research opportunities with these hospital systems.
Biology - microbiology emphasis program details
Program length: four years
Offered: in person
Campus: Eau Claire
This major does not require a minor.
Students majoring in this program may choose either a Bachelor of Arts (BA) or Bachelor of Science (BS) degree.
Student organizations
Biology Club
Conservationists
Molecular Movement
Pre-Professional Health Club
Reef Team
Tri Beta Society
What can I do with a biology - microbiology emphasis degree from UWEC?
Earning a microbiology degree from UW-Eau Claire empowers you to take on many different career paths and opportunities.
Where are biology - microbiology emphasis degree alumni now?
Analytical/microbiological specialist, MillerCoors, Wisconsin
Genotyping technician, Marshfield Clinic, Wisconsin
Clinical technician-cytogenetics, Mayo Clinic, Minnesota
Quality assurance technician, ReGen Theranostics, Minnesota
Microbiology careers
Agricultural scientist
Food scientist
Biochemist
Biological technicians
Conservation scientists
Forester
Environmental scientists
Geoscientist
You work really closely with the professors here. At a large research institution, you wouldn't have that opportunity — you'd be working with a post-doc or graduate student. Working alongside the professors, you get firsthand knowledge of how to think, run the experiments and work the equipment.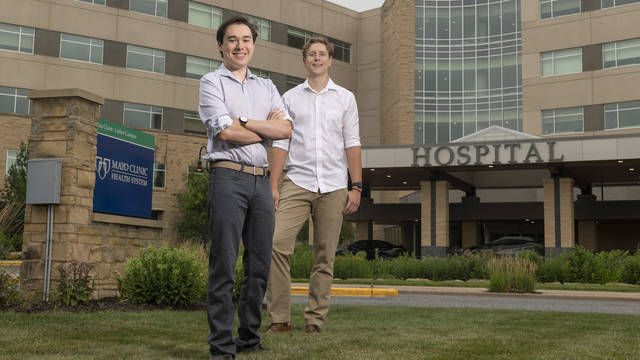 Biology - microbiology emphasis bachelor's degree program curriculum
At UW-Eau Claire, you will obtain a well-rounded, diverse education. You'll have the opportunity to dive into liberal arts courses as well as those focused specifically on microbiology.
What classes do biology - microbiology emphasis majors take?
Your classes may cover topics like:
Biology of microorganisms
Epidemiology
Genetics
Infectious disease ecology
Molecular and cell biology
Molecular genetics
Virology and immunology
Learn more about the comprehensive biology - microbiology emphasis major in the UWEC course catalog.
Related programs at UW-Eau Claire
Thinking about a bachelor's degree in biology? Here are other programs you may be interested in exploring.