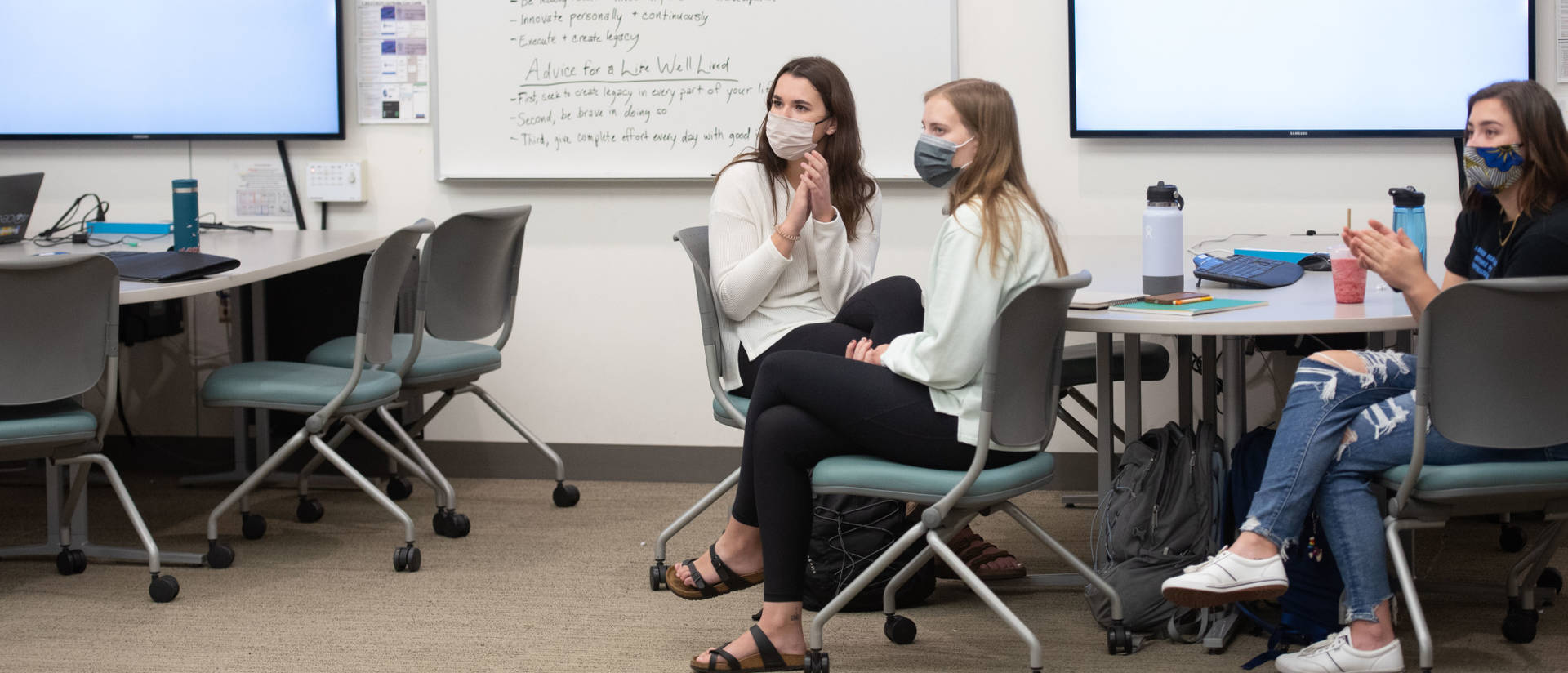 Explore the international business bachelor's degree program at UW-Eau Claire
Dive into global economics and business relations with a bachelor's degree in international business from the University of Wisconsin-Eau Claire.
Rooted in experiential learning, the international business program allows you to study business and economics in 15 countries throughout four continents. Through real-world projects, you'll learn how negotiating differs across cultures, best-practices for expanding products into new territories and how to analyze and understand international financial markets.
A robust curriculum, immersion programs and study abroad opportunities will help you to develop competitive global business strategies, enhance your communication skills and develop a deep cultural awareness. To ensure you are prepared for a career in international business, you are required to participate in a business internship (either globally or domestically) or participate in a business course at a study abroad site.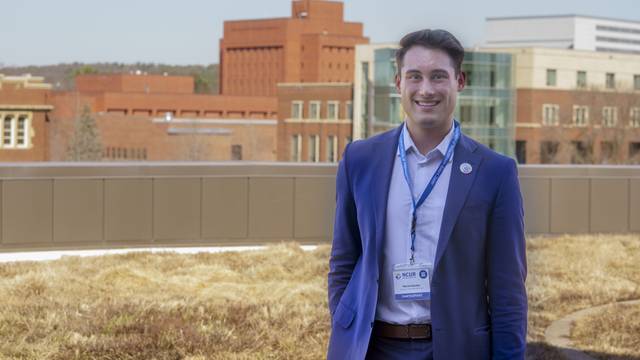 Why international business at UW-Eau Claire?
Resume- and skill-building curriculum. Courses, competitions and unique programming will help you strengthen your brand and your resume. You'll explore topics in career planning, professional image, interviewing, etiquette and networking.
Expert and passionate faculty. Your international business professors will foster exploration through immersive courses and projects that take you directly into global economies — literally. See international business in action during two faculty-led immersion programs to China and India. This model of experiential learning not only increases your global engagement but also contributes to personal and professional growth.
Opportunities to develop leadership skills. Many of our international business students are active in AIESEC, an international student organization whose members are interested in world issues, leadership and management. UW-Eau Claire AIESEC members attend regional, national and international conferences, pushing them to go outside their comfort zones, challenge ideas, explore new places and strengthen their influencing skills.
Connection to local employers. Annual on-campus Career Conferences and a Client Communication and Management Career Fair bring potential employers right to you. These events are excellent opportunities to network and submit your resume for current and future job openings.
International business program details
Program length: four years
Offered: in person
Campus: Eau Claire
This major does not require a minor or certificate.
This program is also available as a minor and certificate.
Students majoring in this program will earn a Bachelor of Business Administration (BBA) degree.
Student organizations
AIESEC
International Business Student Professionals (IBSP)
Beta Gamma Sigma Honorary (BGS)
Collegiate DECA
Accreditation information
Our business programs are among the best. We are accredited by AACSB International, a mark of excellence achieved by less than 5% of all business schools worldwide.
What can I do with an international business degree from UWEC?
With an international business degree from UW-Eau Claire, you will have the knowledge and tools to succeed in a variety of disciplines. Organizations that typically seek international business grads include multinational corporations, international trade and economic development organizations, non-profit and humanitarian organizations, and government agencies.
Where are international business alumni now?
Food service sales rep, Hormel Foods Corporation, Massachusetts
Recruiting specialist, Graco Inc., Minnesota
Business analyst, Carlson Wagonlit Travel, Minnesota
Operations supervisor, DHL, Wisconsin
Marketer, Morgan Music, Wisconsin
Sales representative, Westminster Mint Inc., Minnesota
Buyer, Polaris Industries, Minnesota
International business careers
Management analyst
Marketing manager
Logistics manager
International business development manager
International business developer
Banker
Financial analyst
Process improvement analyst
You've got all the resources — and more — that you need to be successful here. You just need to have the drive and ambition to be successful.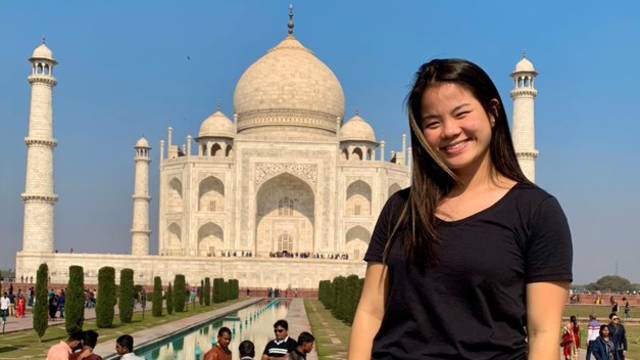 International business bachelor's degree program curriculum
The international business major pairs a strong liberal arts core with a variety of specialized classes centered on global business. Students typically pair the international business major with another major — such as accounting, finance, information systems, management or marketing — to round out their educational experience.
Students pursuing an international business degree are also required to take a foreign language course and complete a professional development program.
What classes do international business majors take?
Your classes may cover topics like:
Cross-cultural leadership
International economics
Legal and regulatory environment
International environmental problems and policy
Principles of finance
International marketing
Macroeconomics
Learn more about the comprehensive international business major in the UWEC course catalog.
Learn more about the international business minor in the UWEC course catalog.
Learn more about the international business certificate in the UWEC course catalog.
Related programs at UW-Eau Claire
Thinking about a bachelor's degree in business? Here are other programs you may be interested in exploring.