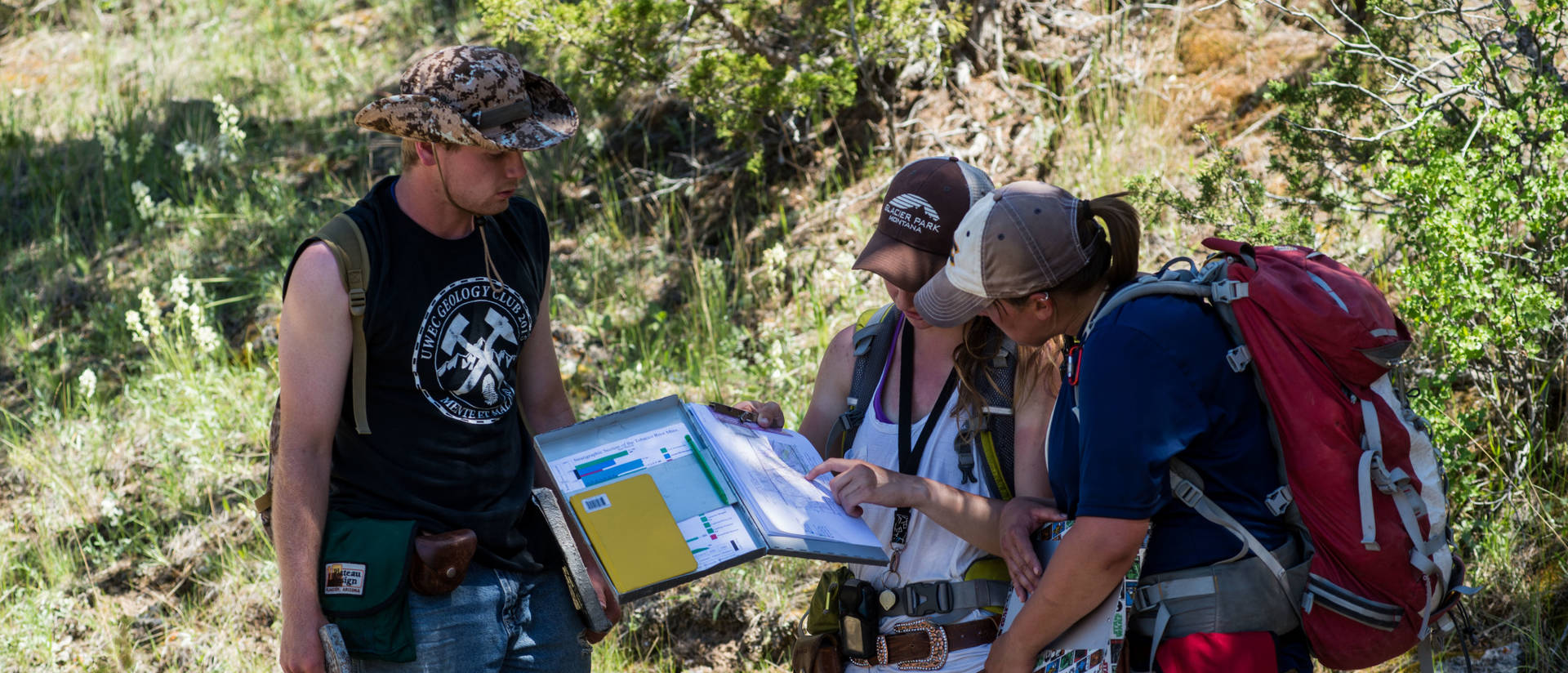 Explore the geology - hydrogeology and water chemistry emphasis bachelor's degree program at UW-Eau Claire
The University of Wisconsin-Eau Claire's geology - hydrogeology and water chemistry emphasis bachelor's degree is for students planning careers in geology, including hydrogeology, geochemistry and environmental geology — or planning to pursue graduate school in those same areas. The robust program currently meets the 1998 Wisconsin Department of Natural Resources academic requirements for classification as a hydrogeologist.
Curriculum throughout the comprehensive major will provide you with a solid foundation in areas like physical geology, environmental geology, and mineralogy and petrology, with a special emphasis on hydrogeology and water chemistry. Classes will explore topics like hydrogeologic field techniques, groundwater development and management, water law, conservation of surface and subsurface waters, problems associated with the development of water resources in Wisconsin and the U.S., and the application of chemistry to geologic problems.
Rooted in experiential learning, the geology department is committed to providing you with real-world experience before you graduate. A required three-week field course in West Texas and New Mexico will introduce you to geologic mapping techniques, including the construction of geologic maps and cross-sections in mildly deformed sedimentary and volcanic rocks. You'll also have countless opportunities to work alongside our talented professors, conducting experiments and participating in geological field research.
Graduates of UWEC's hydrogeology and water chemistry emphasis program go on to pursue a variety of rewarding careers. From helping a city to develop a new water supply well to figuring out how to best clean up contaminated groundwater to assessing potential water quality impacts from a new mine, the paths this degree will take you are endless.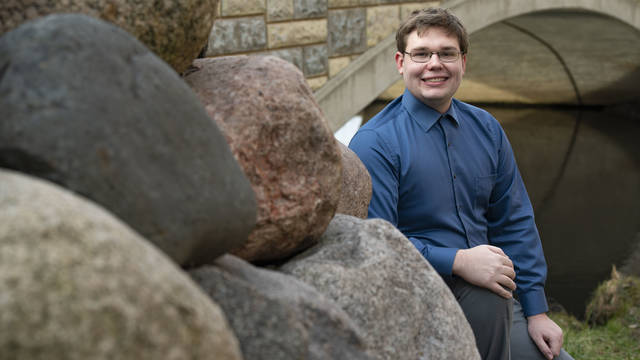 Why geology - hydrogeology and water chemistry emphasis at UW-Eau Claire?
State-of-the-art instrumentation and facilities. The geology department at UW-Eau Claire, along with the Materials Science and Engineering Center, houses state-of-the-art analytical equipment that is rarely found at undergraduate institutions. With nearly 100 unique pieces of high-tech instrumentation, here, you can analyze your field samples right on campus. From analytical geochemistry equipment to mineralogy and petrology equipment to the latest software used in the field — we have it all.
Access to internships. Our geology students have unparalleled internship opportunities, largely due to the rare industry partnerships we have forged through the Responsible Mining Initiative (RMI) grant. These connections give our students a huge hiring advantage with several industry leaders in the region.
Field research opportunities. Student-faculty collaborative research is the hallmark of all geology programs at UW-Eau Claire. Faculty members will regularly encourage you to become involved in their latest research projects — or encourage you to start your own. Here, our professors are committed to the philosophy that learning science is best achieved by doing science. Past projects have brought students to places like southwestern Montana, Maine, Ontario and the Swiss Alps.
A variety of electives. Study soils found within our environment, inorganic chemistry or river processes and the landforms that result from them. More than 20 credits come from classes chosen by you. This personalized approach allows you to uncover even more interests and passions and gives you a chance to learn from multiple departments and faculty members.
Nature close to home. Our campus' physical location provides nature right at your fingertips. Bordered by a nature preserve known as Putnam Park, UW-Eau Claire has over 230 acres of terrain perfect for studying soils. The Chippewa River and Little Niagara Creek flow right through our lower campus, and Big Falls County Park is just 12 miles away.
Geology scholarship opportunities. First-year students interested in majoring in geology are able to apply for the Blugold Freshman Geology Scholarship. Two scholarships of $1,000 are awarded each year, thanks to UW-Eau Claire geology alumni who are interested in supporting the next generation of Blugold geologists.
Geology - hydrogeology and water chemistry emphasis program details
Program length: four years
Offered: in person
Campus: Eau Claire
This major does not require a minor.
Students majoring in this program may choose either a Bachelor of Arts (BA) or Bachelor of Science (BS) degree.
Student organizations
Geology Club
Women & Gender Minorities in STEM
What can I do with a geology - hydrogeology and water chemistry emphasis degree from UWEC?
The geology - hydrogeology and water chemistry emphasis program was designed to fulfill requirements for admission to graduate programs in hydrogeology, geochemistry and environmental geology. Graduates are also equipped with the knowledge and skills to immediately enter the field as geologists and hydrogeologists/hydrologists.
Specialists in hydrogeology commonly work in environmental consulting firms, regulatory agencies such as the DNR and for private companies seeking to maintain compliance with environmental regulations. And these jobs are in demand. Hydrogeology studies are quickly becoming fundamental to environmental science, especially in a world becoming increasingly more focused on conservation and sustainability.
Where are geology - hydrogeology and water chemistry emphasis alumni now?
Field geologist, Arcadis
Associate technician, SEH Inc.
Geologist, Genesis Engineering and Redevelopment
Hydrogeologist, Tetra Tech
Geotechnical engineer, Element Materials Technology
Geologist, Cedar Corp.
Geology majors at UWEC have amazing opportunities to work on real-world problems through their coursework, research and internships. I'm amazed by how much the professors sincerely care about the students and make sure they get the most out of their time here.
Geology - hydrogeology and water chemistry emphasis bachelor's degree program curriculum
Throughout the hydrogeology and water chemistry program, you will study the occurrence, use and motion of surficial deposits and groundwater in an effort to protect precious water resources. Rigorous field-based programs blend traditional geological field skills with modern technology and computational science, giving you an inside look at what you can expect to do in the field — and what skills will be required of you.
What classes do geology - hydrogeology and water chemistry emphasis majors take?
Your classes may cover topics like:
Earth science
Fluvial processes and landforms
Geochemistry
Hydrogeology
Mineralogy and petrology
Sedimentology and stratigraphy
Organic chemistry
Watershed analysis
Learn more about the comprehensive geology - hydrogeology and water chemistry emphasis major in the UWEC course catalog.
Related programs at UW-Eau Claire
Thinking about a bachelor's degree in geology? Here are other programs you may be interested in exploring.