Explore the economics bachelor's degree program at UW-Eau Claire
The University of Wisconsin-Eau Claire's economics bachelor's degree will prepare you to become a skilled economist. The opportunity to pursue a minor alongside the degree rounds out your liberal arts education and opens doors to even more career paths. Coursework throughout the major will provide you with the knowledge and tools to understand a variety of diverse systems, including financial markets, environmental issues, government policy, medical insurance, global economy and social inequities.
Learning by doing is a critical component of the program. The economics department proudly offers a wide variety of applied research and cultural immersion opportunities to ensure that all students graduate ready to hit the ground running. Go on a faculty-led immersion program in Argentina or China. Work alongside faculty members on local and international collaborative research projects. Present at a professional research conference. Or participate in an academic internship.
In today's world, economics is everywhere, playing a role in nearly every aspect of daily life throughout the globe — making a degree in economics extremely valuable. Our expert professors will teach you to think critically, creatively and analytically. They'll also ensure you have a strong understanding of informed decision-making methods that can apply across numerous fields — business, government, law, healthcare and more. No matter your career goals, a degree in economics will give you the knowledge and tools to understand why people and societies make the choices they do, and how those choices underlie the world we know.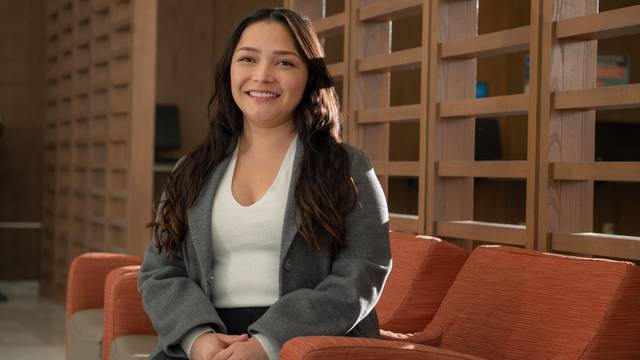 Why economics at UW-Eau Claire?
Research opportunities. As an economics student, you'll have the unique opportunity to work one-on-one with professors on fascinating research projects, gaining in-depth knowledge directly applicable to your future career. You may work on a project that provides expert analysis to a nonprofit in the Eau Claire region or conduct research abroad in places like Argentina, Nicaragua, Germany or China. These experiences regularly lead to our students presenting their findings at local and national conferences of professional organizations such as the Wisconsin Economics Association, Midwest Economics Association, National Council on Undergraduate Research and UW-Eau Claire's Celebration of Excellence in Research and Creative Activity.
Incredible study abroad options. What better way could you study a global topic like economics than by traveling the world and seeing it firsthand? One of the many advantages of being a UWEC economics major is the tremendous access to study abroad opportunities — many of which include a full semester's worth of credits. Learn how businesses and economies differ in countries all over the world, from Australia to Ireland, to Italy, Japan, Greece, South Africa, Korea, New Zealand and Thailand.
A supportive learning environment. While pursuing the economics major, you'll be surrounded by people who, like you, are passionate about the social sciences and interested in economics. Classes are taught by professors from a variety of disciplines and backgrounds, giving you a rich and diverse education. Small class sizes allow you to have meaningful discussions and receive individual attention from faculty.
Economics program details
Program length: four years
Offered: in person
Campus: Eau Claire
This major requires a minor or certificate.
This program is also available as a minor.
Students majoring in this program may choose either a Bachelor of Arts (BA) or Bachelor of Science (BS) degree.
Student organizations
Blu'$ Gold
Financial Management Association
International Business Student Professionals
Blugold Beginnings
What can I do with an economics degree from UWEC?
Knowledge of economic theory, history and institutions will help you to understand important policy areas such as labor markets, banking, taxation, business cycles, health care, international trade and finance, environment, law, urban development and antitrust actions — making you an extremely versatile employee. Our graduates go on to become bankers, forecasters, financial advisors and community developers, making a positive impact wherever they go.
Where are economics alumni now?
Labor market economist, Wisconsin Department of Workforce Development
Actuarial analyst, American Family Insurance
Teaching assistant, Marquette University
Manager-Health Policy Research, Academy of Neurology
Senior Business Intelligence Analyst, RBC Wealth Management
Financial advisor, Northwestern Mutual
Personal banker, JPMorgan Chase
Associate instructor, Indiana University
Vice president-healthcare economics, UnitedHealthcare
Economics jobs
Economist
Economic analyst
Insurance underwriter
Central banking and regulatory agent
Senior merchandise planning analyst
Economics is a way of seeing and thinking about the world. It is an exciting field of study and the tools and skills that you learn can be applied to so many things in your life. More and more companies now look for people with statistical and econometric skills to analyze data and make conclusions and recommendations.
Economics bachelor's degree program curriculum
The curriculum within the economics bachelor's degree will prepare you well for law school or graduate studies in economics as well as careers across a wide range of occupations. Degree plans allow for collaborative research, cultural immersion experiences and study abroad opportunities, which are highly encouraged throughout the program.
What classes do economics majors take?
Your classes may cover topics like:
Econometrics
The history of economic thought
Business fluctuations and forecasting
Environmental economics
Health economics
Statistics
Lifetime investing principles and strategies
Global economics
Learn more about the economics major in the UWEC course catalog.
Learn more about the economics minor in the UWEC course catalog.
Related programs at UW-Eau Claire
Thinking about a bachelor's degree in economics? Here are other programs you may be interested in exploring.