Explore the biology bachelor's degree program at UW-Eau Claire
Study the science of life with a biology bachelor's degree from the University of Wisconsin-Eau Claire. As one of the largest majors on campus, you'll find yourself surrounded by energized, passionate people just like you: curious about the earth and all that live on it.
While at UW-Eau Claire, you'll learn from expert professors, who have real-world experience and are dedicated to their craft. Through research opportunities, study abroad and internships, you'll find that your perspective, skillset and resume grow quickly. Explore the unknown, challenge thoughts and ideas, and experience learning through unique projects you won't find on other campuses.
The program is intentionally designed with opportunities to integrate, interpret and translate biological phenomena and environmental observations into meaningful decisions. Combined with a rich, broad-based education in liberal arts, a degree in biology gives you the freedom to choose your path. Combat energy problems, explore food science, work with fish and wildlife, restore habitats, preserve natural resources, or...whatever else inspires you.
No matter your interests, UW-Eau Claire will provide you with the tools and resources needed to choose your direction and make an impact.
Why biology at UW-Eau Claire?
Exceptional collections. Explore hundreds of thousands of specimens right on campus. UW-Eau Claire is home to extensive collections of amphibians, reptiles, fish, insects, invertebrates, mammals and birds as well as saltwater aquaria and a herbarium.
Engaged faculty who will know you by name. You won't find any TAs here. All biology courses at UW-Eau Claire are taught by expert faculty who take time to invest in their students. Your professors will know you by name and will do all they can to support you in earning your bachelor's degree. Utilize them to get the most out of your education, whether it's through research collaborations, career advice or a letter of recommendation.
Opportunities to take your studies to the field. At UW-Eau Claire, we believe that in order to get the most out of your education, you need to have real-life experiences outside of the classroom. Many biology majors take research trips or study abroad. Explore places like Costa Rica, the Charles Darwin Research Station in the Galapagos, rural Ecuador, Utah, Nebraska and the Boundary Waters Canoe Area.
Research collaboration and real-world experience. Limitless research opportunities await you at UW-Eau Claire. The biology department's student-faculty research program has given students the opportunity to work on projects across the state, country and world. Many biology degree students have then used their research to conduct independent studies, co-author publications and present results at professional scientific meetings.
Biology program details
Program length: four years
Offered: in person
Campus: Eau Claire
This major requires a minor or certificate.
This program is also available as a minor.
Students majoring in this program may choose either a Bachelor of Arts (BA) or Bachelor of Science (BS) degree.
Student organizations
Biology Club
Conservation Club
Molecular Movement
Pre-Professional Health Club
Reef Team
Tri Beta Society
What can I do with a biology degree from UWEC?
UW-Eau Claire biology graduates are doing some pretty amazing things. By leveraging the knowledge, skills and experiences gained through their liberal arts education, they are able to find a career in biology that both interests and inspires them.
Where are biology alumni now?
Senior director, Arrowhead Pharmaceuticals, Wisconsin
Biology instructor, Pine Technical and Community College, Minnesota
Global localization project manager, Apple Inc., California
Biology careers
Biological technician
Biochemist
Genetic counselor
Health communications specialist
Health educator
Pharmaceutical /Medical product sales representative
Government agency employees (at places like the Wisconsin Department of Natural Resources, US Fish and Wildlife Service, USGS, USDA, National Park Service, EPA and NIH)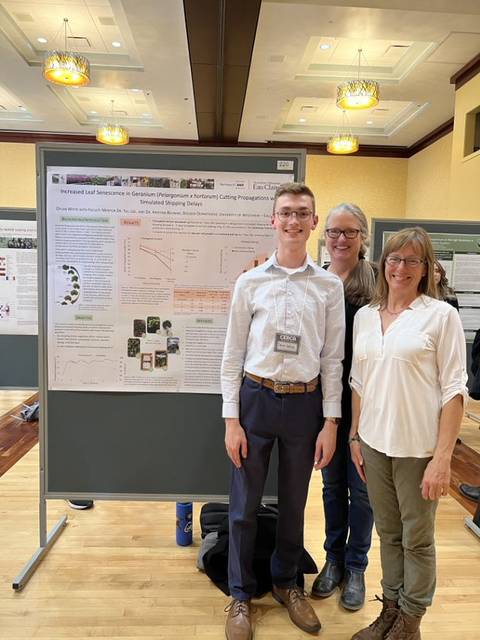 UWEC biology has given me countless opportunities to learn and grow as a developing scientist. Our biology department has a strong focus on undergraduate research, which is an outstanding experience — I cannot thank our biology professors enough for the impact they've had on my life.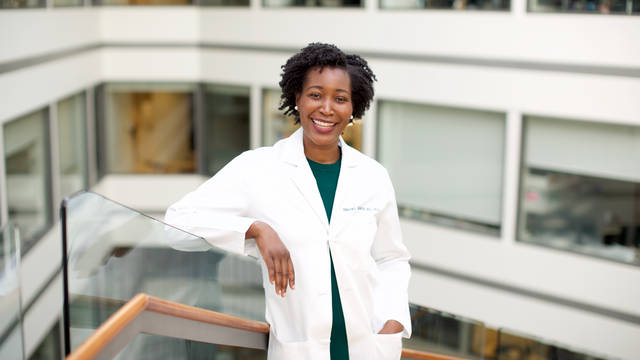 Biology bachelor's degree program curriculum
Biology majors will experience a rich, well-rounded liberal education, with classes and opportunities that go beyond what you might typically expect from a biology program. You'll learn about a wide variety of biology subjects that interest you and have opportunities to further explore those you want to learn more about.
What classes do biology majors take?
Your classes may cover topics like:
Animal physiology
Endocrinology
Genetics
Human anatomy and physiology
Neuroscience
Physiological ecology
Wisconsin wildlife
Learn more about the biology major in the UWEC course catalog.
Learn more about the biology minor in the UWEC course catalog.
Related programs at UW-Eau Claire
Thinking about a bachelor's degree in biology? Here are other programs you may be interested in exploring.