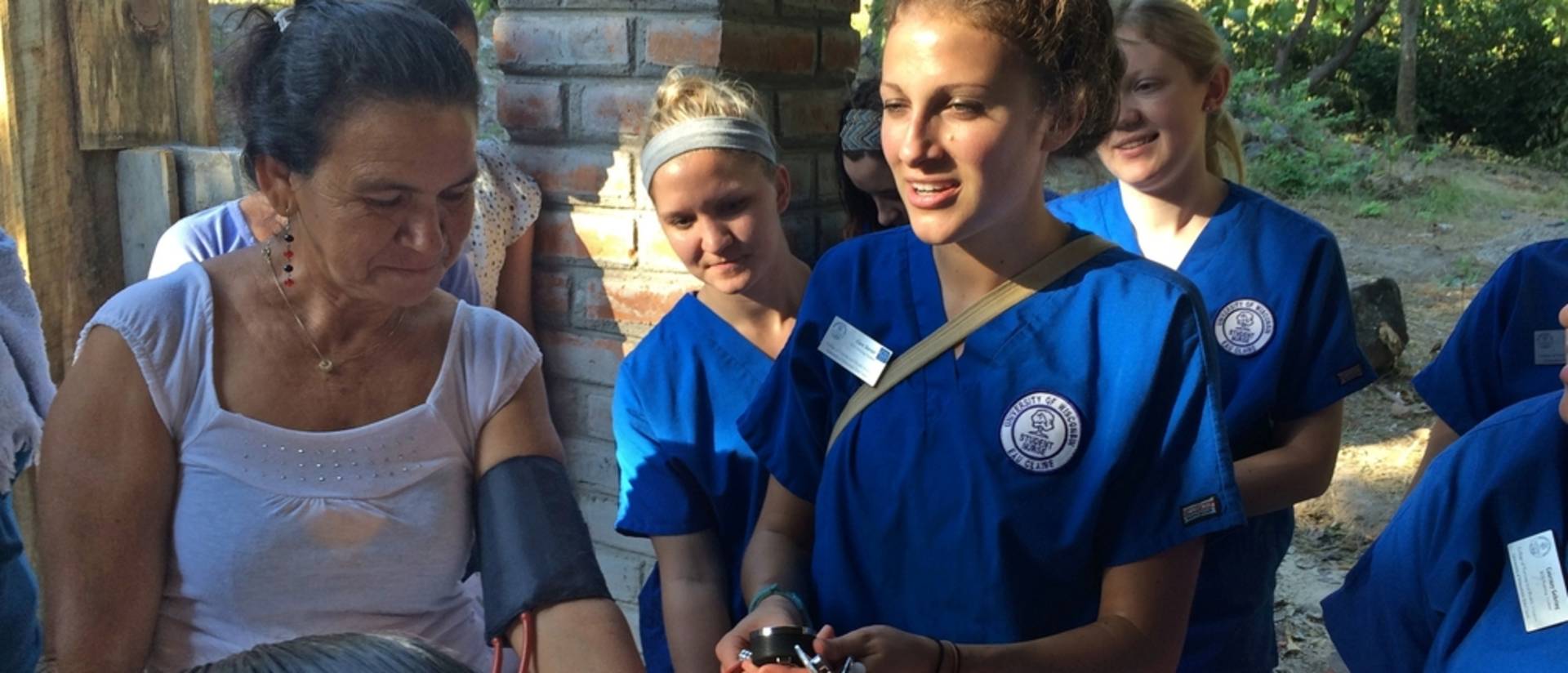 Gaining valuable experiences
Getting experience in an area you may be interested in pursuing is the best way to see if it is right for you. These are the local shadowing opportunities.
Mayo Clinic Health System-MedEx shadowing experience!
Applications are currently being accepted for Spring 2023 MedEx!
Deadline to apply is February 2
2023 MedEx College Edition, Eau Claire and Menomonie
The MedEx College Edition program at Mayo Clinic Health System in Eau Claire is an opportunity for UWEC students with a demonstrated interest in medicine to job shadow physicians. Students accepted to the program will spend 3 half-day sessions job shadowing in different medical specialties during a typical workday in the clinic.
Prerequisites & Requirements:
30 hours of volunteer service at Mayo Clinic Health System
Sophomore, Junior or Senior standing
Strong interest in becoming a physician
GPA above a 3.0
COVID-19 and flu vaccinations are mandatory for any student activity on Mayo Clinic Health System grounds, proof of vaccination to participate in activities in Mayo Clinic Health System facilities is required.
There are three opportunities for this experience:
For more information about MedEx, click here.
---
Marshfield Clinic Pre-Med and Allied Health Experience
Due to the ongoing COVID-19 pandemic, unfortunately the Marshfield Shadowing program has been deferred until further notice.
Marshfield Clinic Pre-Med and Allied Health Experience Pre-medical or pre-physician's assistant students spend time in a one-of-a-kind experience in which students will see, first-hand, a full range of practitioners in a variety of specialties, including their duties and responsibilities, the rewards and challenges of the health-care profession and the inner-workings of hospital, clinics, and staff.
Prerequisites & Requirements:
Sophomore, junior, or senior standing
Strong interests in medicine or physician's assistant as a career
There are two opportunities for this experience:
Winter - Available in November!
Spring - Available in March!