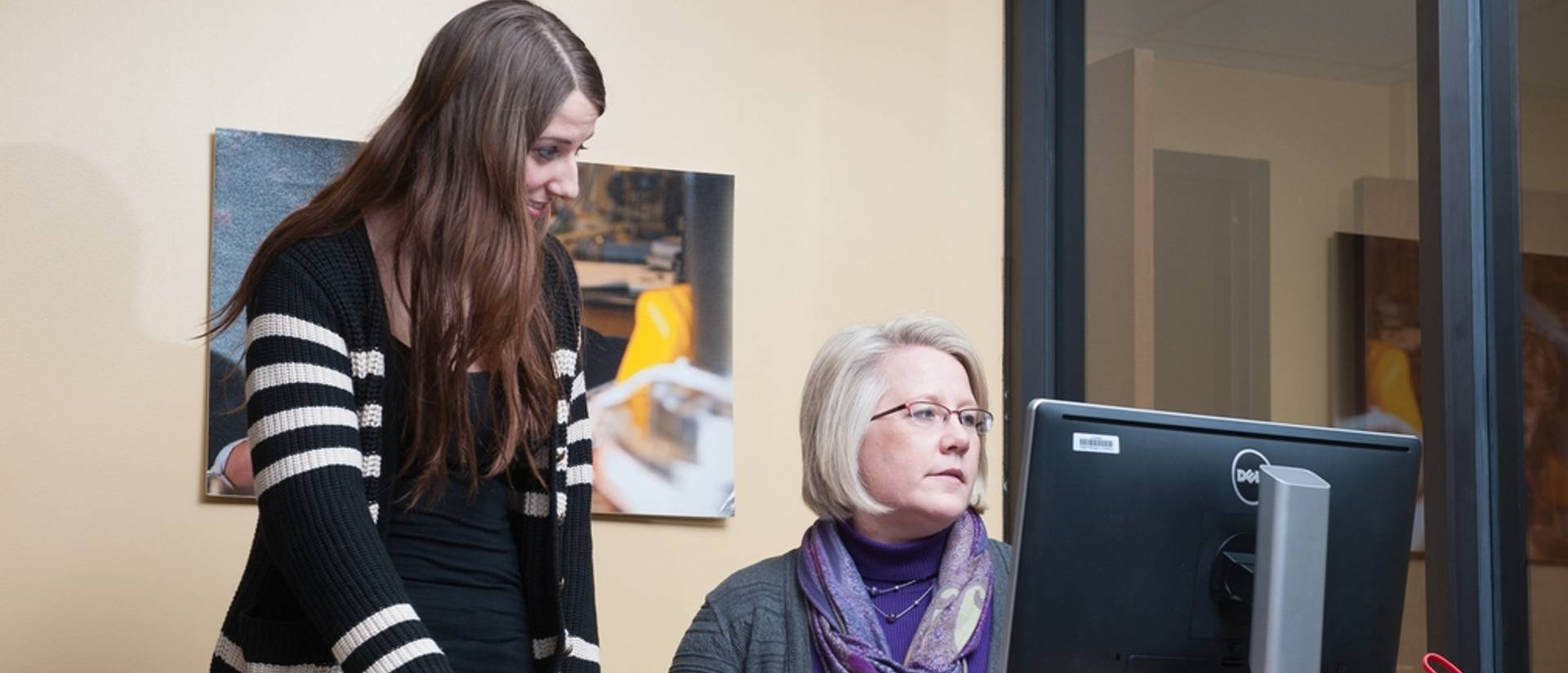 Supporting and preparing you
As you prepare to take on a career in the health field, we want to be your resource to help you go after what you want. Read more about the services we provide below and if you have any questions feel free to contact us.
---
Advising
One-on-one advising sessions with Dr. Julie Anderson
Get help navigating the ins and outs of all UW-Eau Claire has to offer by meeting in-person or virtually with the director of the Health Careers Center, Dr. Julie Anderson. Schedule an appointment to discuss anything from registering for the right classes to advice on internships and volunteering.
Personal statement reviews-helping you tell your story
Your personal statement helps give an admissions panel a glimpse of who you are and what you aspire to do in a small amount of words. We can help review your statement for thematic content and also provide feedback to help you get the most out of your statement.
I talked to a peer advisor about how to get involved in on-campus clubs and activities, research opportunities and more. It was very helpful to talk with another student who had firsthand experience with these activities.
Peer advising (will return the week of September 12th)
Hear from other students who are trained to help you be successful. Peer Advisers can provide immediate assistance with questions about class selection, campus information, MyBlugold CampS or Canvas, assistance with registration (enrolling in classes, using the shopping cart or My Planner), understanding your degree audit/transcript, and questions about biology programs.
They are available during the times below by scheduled appt, drop-in (Schofield 30), as well as, e-mail.
---
Mock interviews
Practice makes perfect
Many health professional schools and programs require students to go through an interview process before they are accepted. Come practice with us to get constructive feedback and pointers on how to improve your skills for the big day. For students who may have job interviews for a health-related field, don't forget to take advantage of the services offered in Career Services.