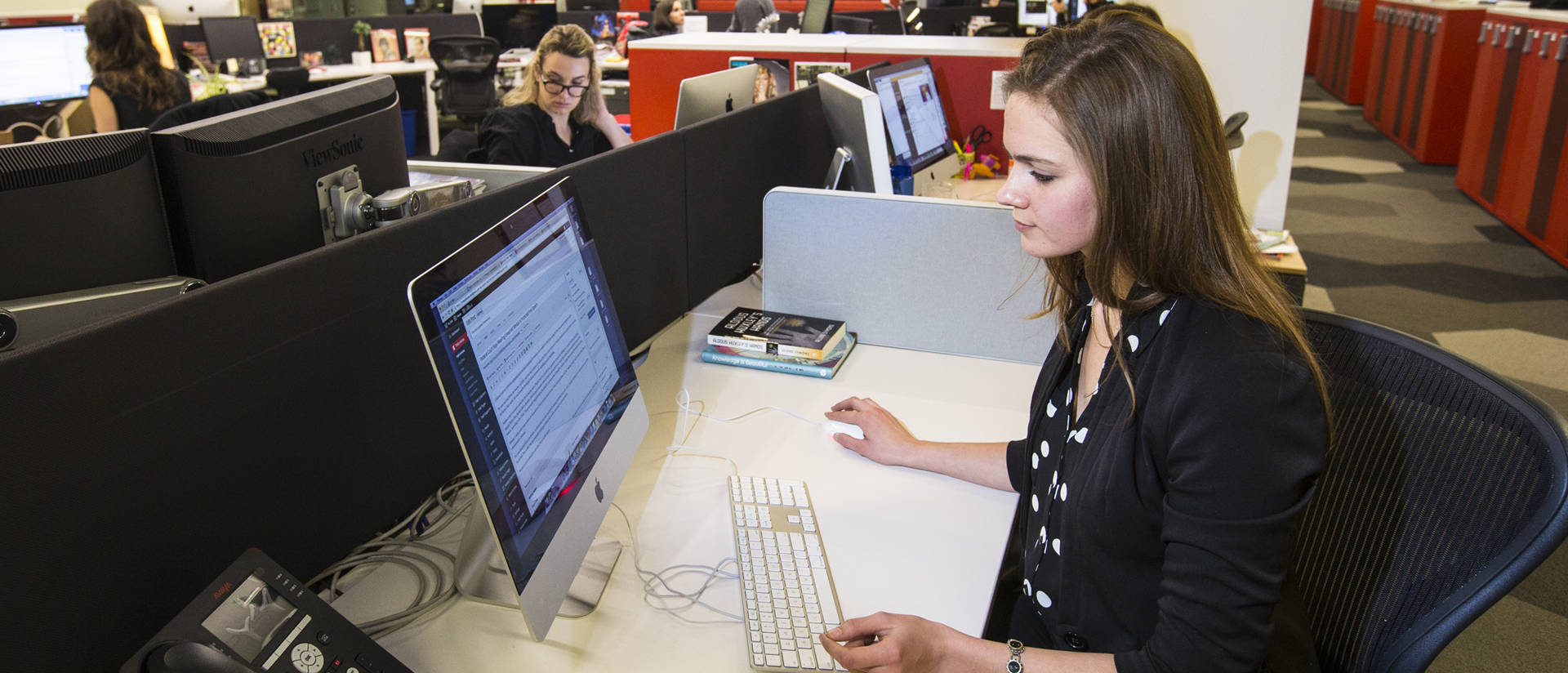 Are you looking for resume-boosting experiences and a chance to get involved in your chosen field? An internship is a fantastic way to test-drive a career or area of interest. UW-Eau Claire has created strong partnerships with business and industry, not just locally but regionally and, in some cases, around the world.
UWEC brings employers to you
More than 200 employers come to campus every spring and fall for the Career Conference to find Blugolds for internships and professional jobs. Locally and nationally known organizations come back each year because they know Blugolds have what it takes. Stand out during your internship, and it could turn into a job after you graduate!
Look for internships and jobs year-round through our online Handshake portal. This unique resource features postings by employers who are specifically looking for Blugolds to fill positions.
As an intern, you get to make mistakes and learn from them. Internships add so much value to a student's experience and can help you understand the concepts you're learning in class better, too.