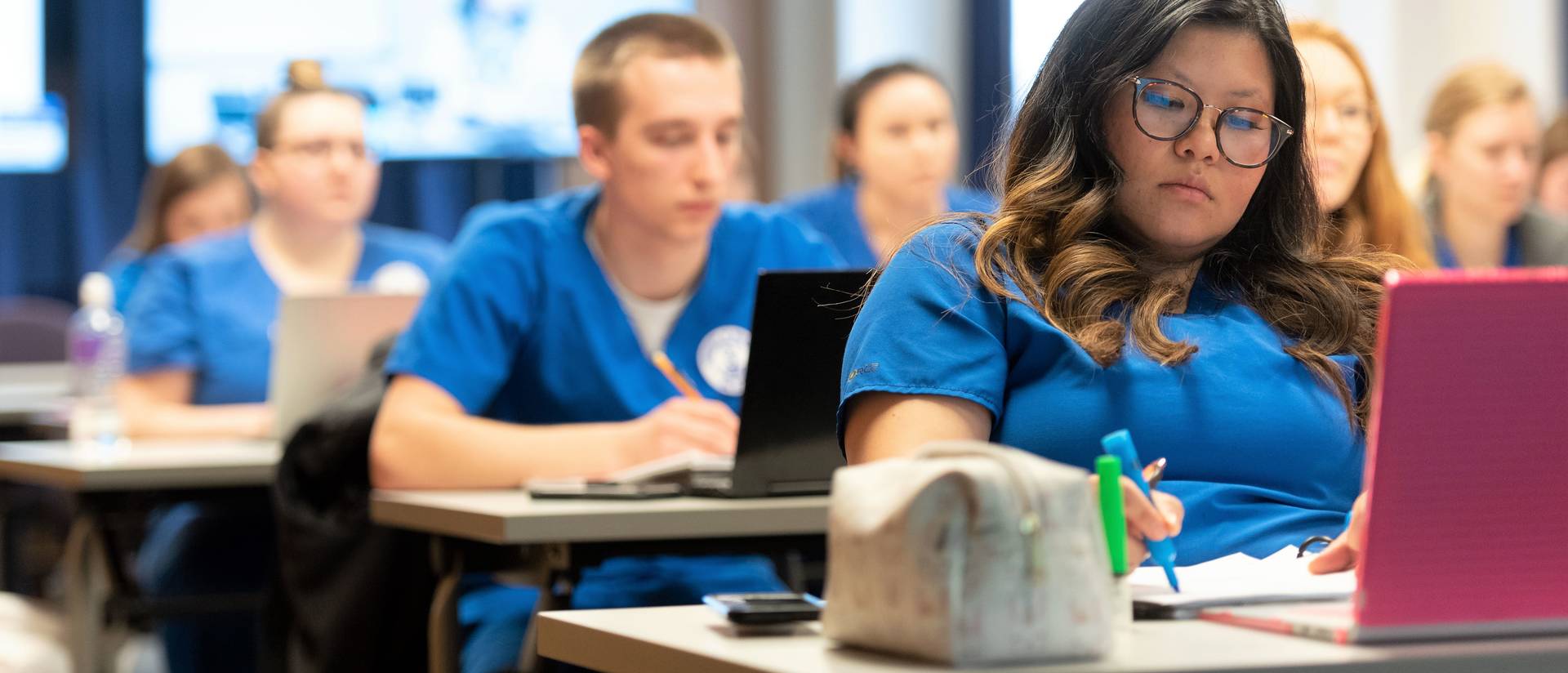 At UW-Eau Claire we believe that learning works best if it is done in a variety of ways. That's why we invest in interactive classrooms, state-of-the-art facilities and resources that will help support you in your academic journey. Explore the resources available to nursing students below.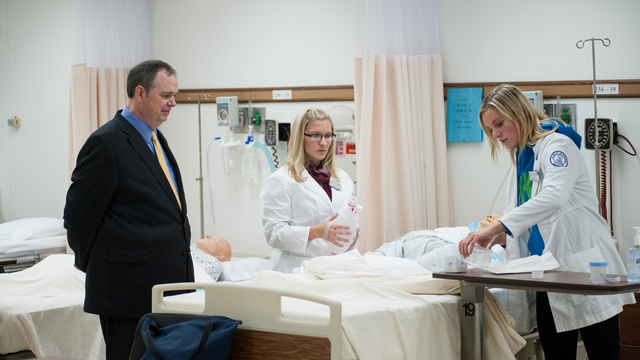 Marshfield Site Facilities
If you choose to pursue your BSN at the Marshfield site, you will have incredible facilities and resources available to you as well. Explore the resources offered to Marshfield BSN students!
The Clinical Learning Center (CLC) provides hands-on learning via the Skills Lab and the Simulation Lab. Both of these large spaces offer nursing students opportunities to learn, practice and build their skills with the support of the CLC Coordinator and their Marshfield instructors. You'll also have the ability to connect to the main campus CLC!
The Student Success Center (SSC) provides a hub for students to gather. The physical space has textbooks, group work stations, study space, computers, printer, etc. The SSC also offers support to students via peer mentoring, study sessions and special events. The Marshfield SSC coordinator is here to support all students' learning.
The Marshfield site is conveniently located on the UW-Stevens Point at Marshfield campus so students can access the full campus services like the cafeteria, library, fitness center and study rooms for a robust campus and academic experience.