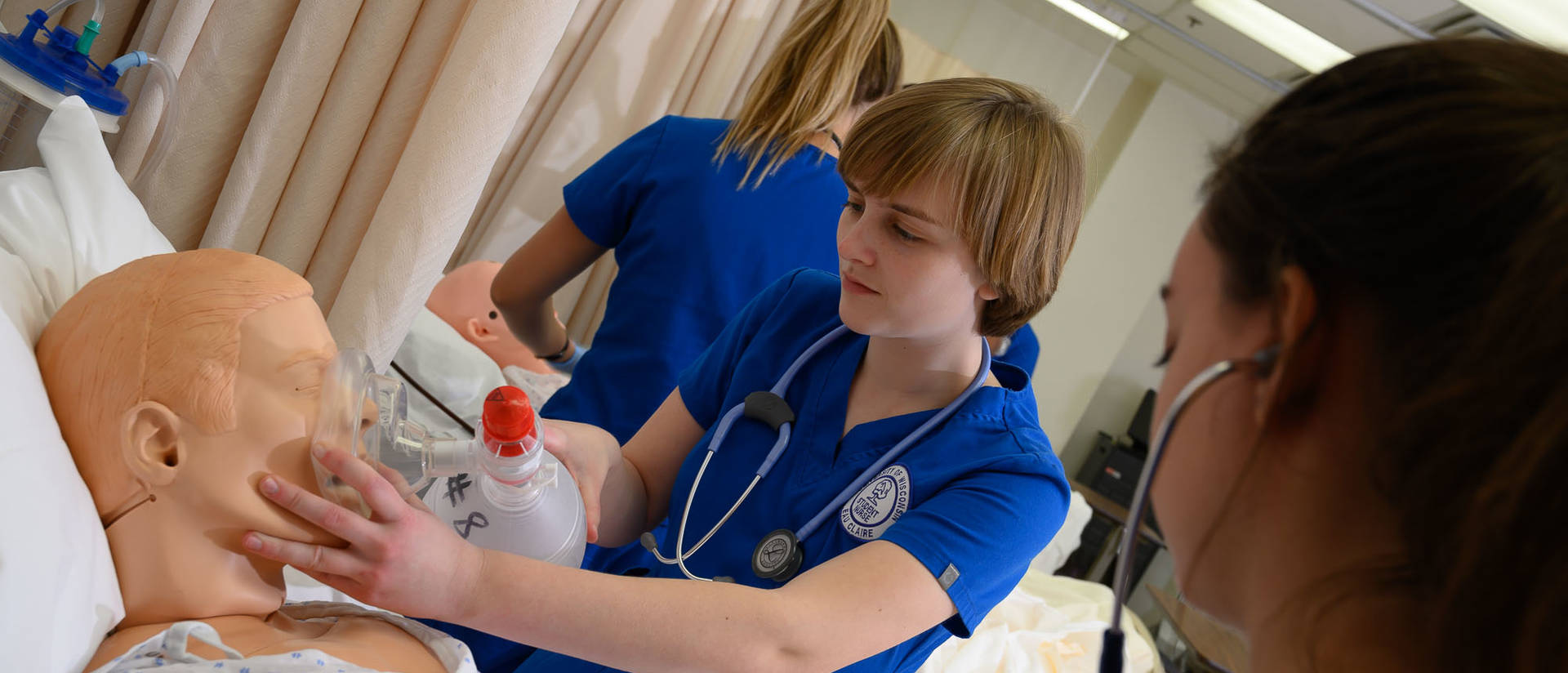 True health professionals
Nurses make a difference. Every nurse knows that, and every student nurse soon has that realization. Through our nursing programs, we at the College of Nursing and Health Sciences provide quality education as we strive to develop leaders and clinicians who will be successful in strengthening and building the health and well-being of our communities.
Excellence is our goal
Since the first class of BSN students graduated in 1968, we have expanded our nursing programs to include the offering of a traditional BSN program at both our Eau Claire campus and also at the Marshfield Site; a BSN completion program for RNs; an accelerated BSN option for second degree majors; the MSN program; and now the DNP program, the first doctoral program at UW-Eau Claire. With all of these expansions, we have made excellence our goal.
Assuring leadership and quality care that patients deserve and nurses strive to provide requires excellence in nursing education. As our history has demonstrated and our future necessitates, quality education is strengthened by the kindness and generosity of others.