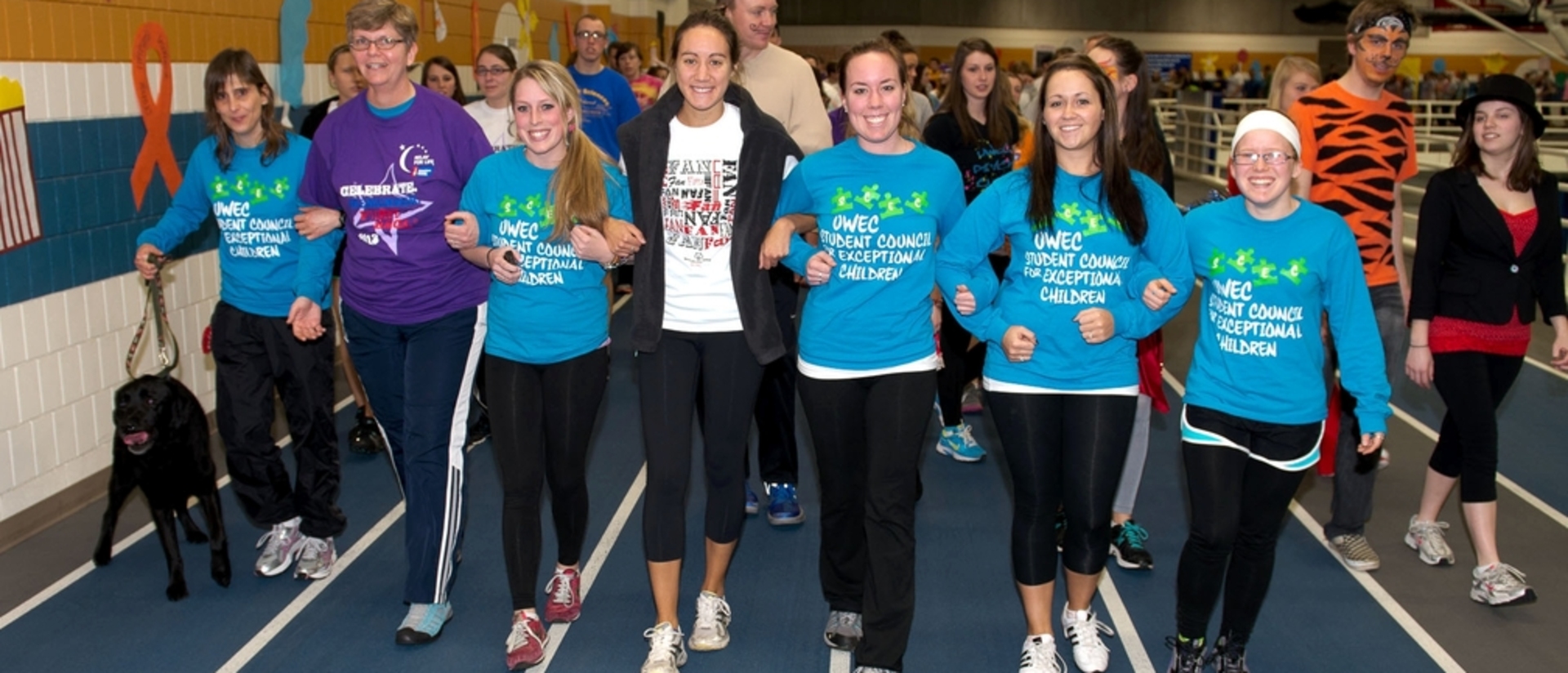 Part of the mission of our teacher education program is to be a conduit between our students, our area schools and our community. Student organizations are a huge part of bridging those gaps and making those connections that will make positive changes in the lives of local students and adults with disabilities. Take advantage of the power in numbers!
Best Buddies is a program matching Blugold students and community adults with disabilities to share leisure activities.
So many groups, so little time
The ways to join forces with students of similar interests is not just limited to your major in special education. There are student organizations related to hobbies, performance, leisure sports and more. In short, if you are interested in something, we probably have an org for it.