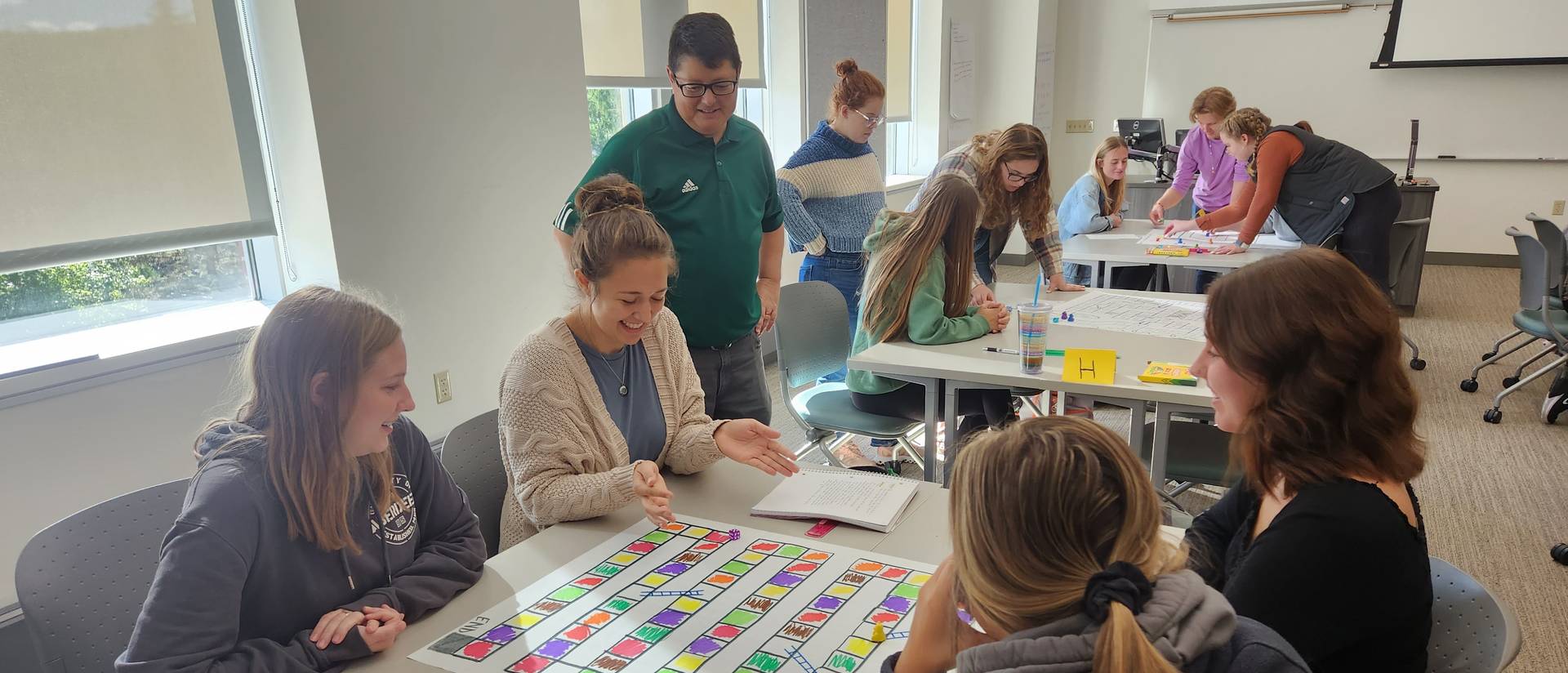 Educators leading the way
You won't have to look very far to find a Blugold educator! We produce outstanding teachers who achieve success with their students. UW–Eau Claire alumni teach in every public school district in the local Chippewa Valley and can also be found all across the United States. Wherever and whatever you teach, you will always find a fellow Blugold to support you as you lead your students toward a bright future.
UW-Eau Claire has helped me become a socially responsible, diverse thinker who wants to change the world one student at a time.
So what do Blugolds educators do?
Elementary school teacher, Medford Public Schools
Math teacher, Aldine School District, Houston TX
4th grade teacher, Rochester Arts and Sciences Academy
Lead teacher, Altoona Family Child Care Center
Head football coach and high school technology teacher, Regis High School Ramblers
Education specialist, Mayo Health Clinic
Instructional designer, Ellevation Education
Assistant principal, Chippewa Falls Middle School
Early childhood education director, YWCA of Minneapolis
Visual and performing arts coordinator, Education Management, Modesto, CA
Superintendent, Chippewa Falls Area Unified School District
Associate Principal, Appleton East High School