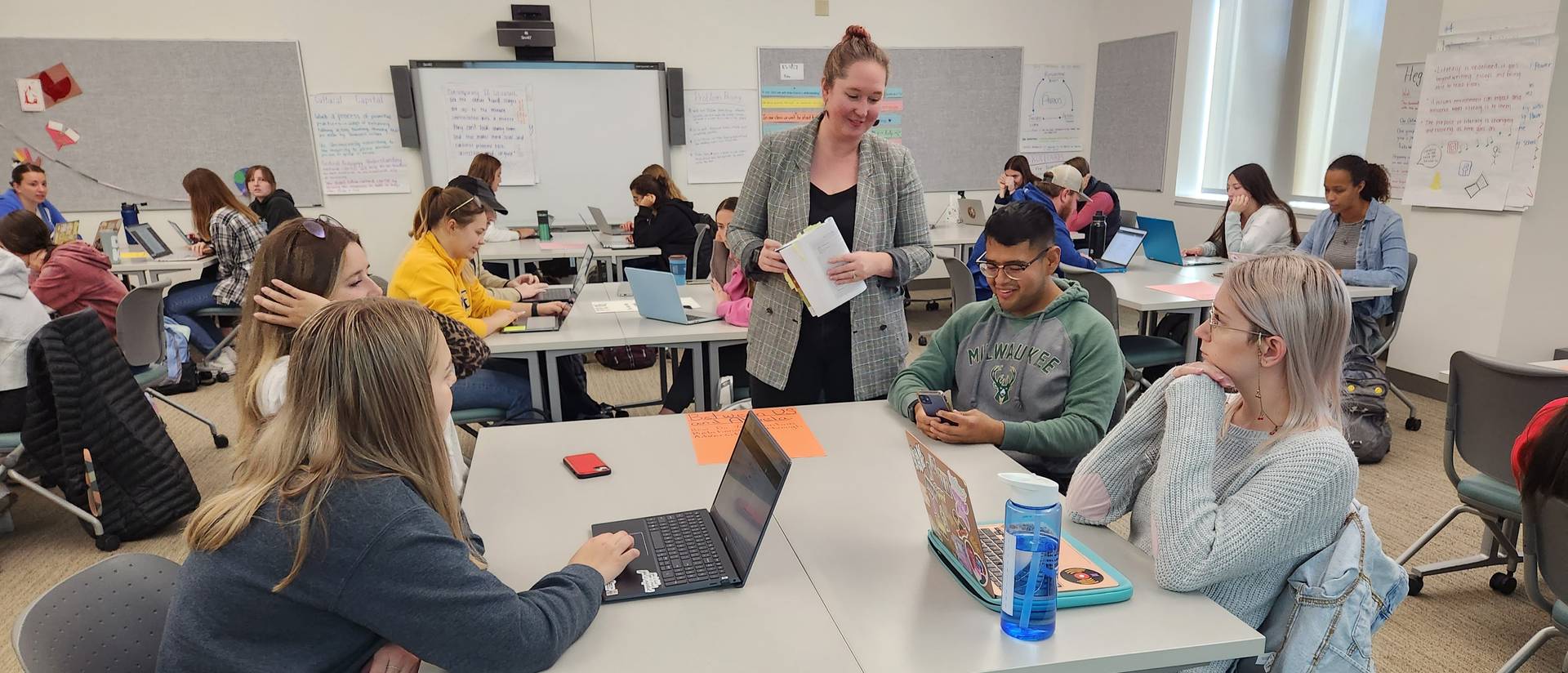 Admission to the teacher education program is a sequential process, and you will have advising support every step of the way. Experienced advisors, staff and faculty are always available to provide guidance and direction. Admission to the program is competitive and not guaranteed, but with hard work and using the resources we provide, you can put yourself in a position to succeed.
Read on for the details on how to apply to one of the three program options within the Department of Education for Equity and Justice. The application process for these programs is segmented into separate gates. The three programs are:
EME: elementary-middle education (Grades 4K-9)
Grades 4-12 (English, Social Studies, Chemistry, Math, Earth Science, Physics, Biology)
Grades K-12 (Music-Instrumental, Music-Choral, Physical Education, French, Spanish, TESOL)
Please note that admission into one of these programs also includes admission into the teacher education program.
Pre-program application
Select which program you intend to participate in at the beginning of your first semester. Elementary and secondary education pre-program students should complete ES 212 during the second semester of their first year. ES 212 prerequisites are listed below.
Required pre-education status
Complete at least 14 credits
Minimum GPA of 2.5 or higher
Completion of University writing requirement
Second year students who are pursuing any of the three program options must file a formal application. Elementary-middle education applicants who are accepted into the program will generally start their teaching methods courses the next year. Secondary education applicants will generally start the next semester. The application deadline for all three programs is October 1st for fall applications and March 1st for spring applications. Students should work with their advisors and apply as early as possible within the application window to avoid scheduling issues.
For program planning information you can schedule an in person appointment with an advisor through the link below or call 715-836-3487 (ARCC - the Advising, Retention and Career Center) or in-person at ARCC, Vicki Lord Larson Hall 2100 (arcc@uwec.edu).

Advising, Retention and Career Center information