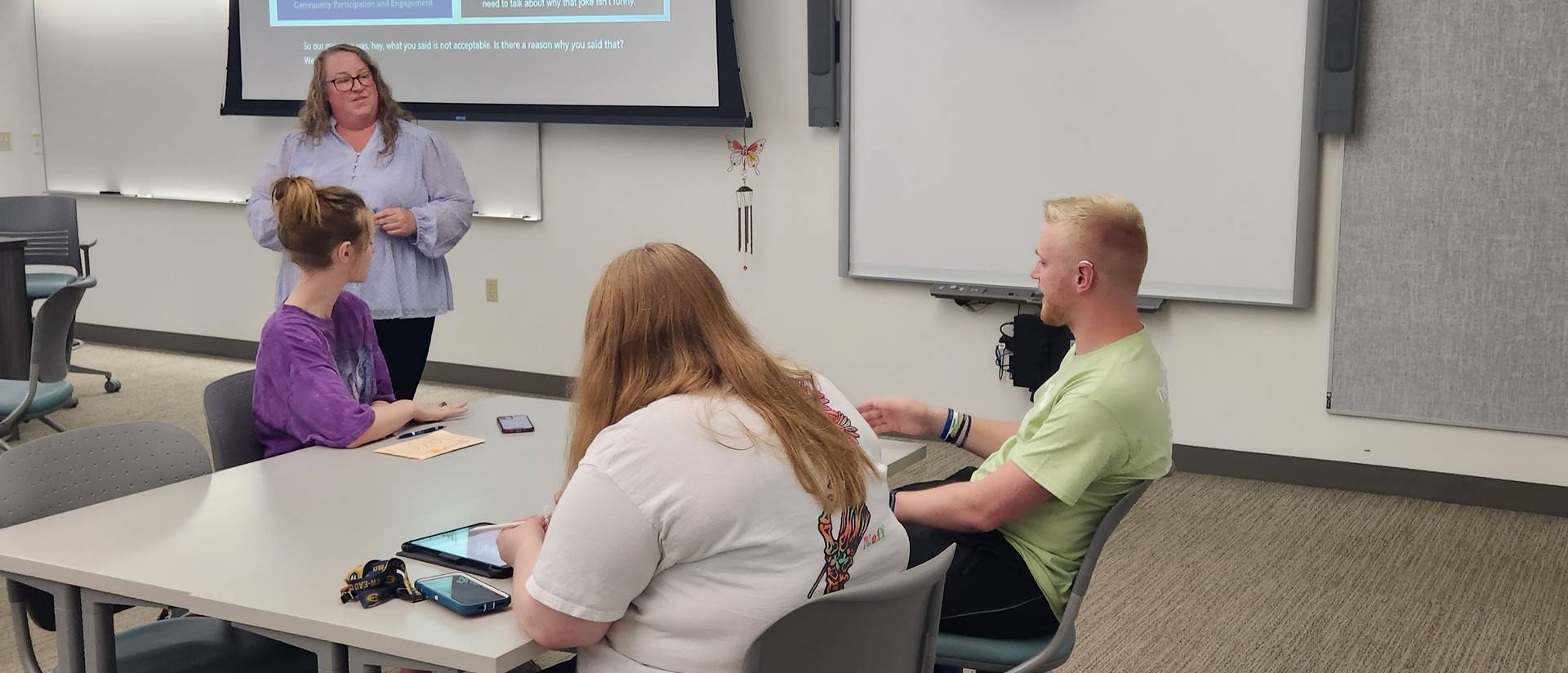 Education for Equity and Justice Majors and Minors
UW-Eau Claire and the department of education for equity and justice provides many options for your teaching career. Choose the major or minor that interests you and start preparing to apply for licensure to teach in the state of Wisconsin.
I love being a Blugold because from the minute I started my freshman year, the Eau Claire campus felt like home! The professors here at UWEC want students to succeed, and I have felt supported and challenged to be the best student I can be. There are so many opportunities being a Blugold has to offer, and I have taken full advantage of them — studying abroad, becoming an RA, and volunteering as a campus ambassador.
Creating meaningful teachers
It's time for you to start your journey towards becoming an extraordinary educator. And there is no better place to do that than UW-Eau Claire. Blugold teachers are always in demand because employers know they lead and collaborate in exceptional ways. Once you have gained a strong command of the subject matter of your choice, the faculty within the education for equity and justice department will lead you towards your goal of becoming a fully licensed teacher.
At UW-Eau Claire, a strong support system surrounds you every step of your academic journey. This provides the knowledge and confidence to lead classrooms when you begin student teaching. Our strong community relationships and partnerships will place you in schools where your teaching talents can flourish. And the endless learning opportunities at UW-Eau Claire and in the education for equity and justice department put you in a position to become a teacher who inspires students.
Whatever area of study you choose, you will graduate a Blugold educator who is ready to positively impact the lives of young people.