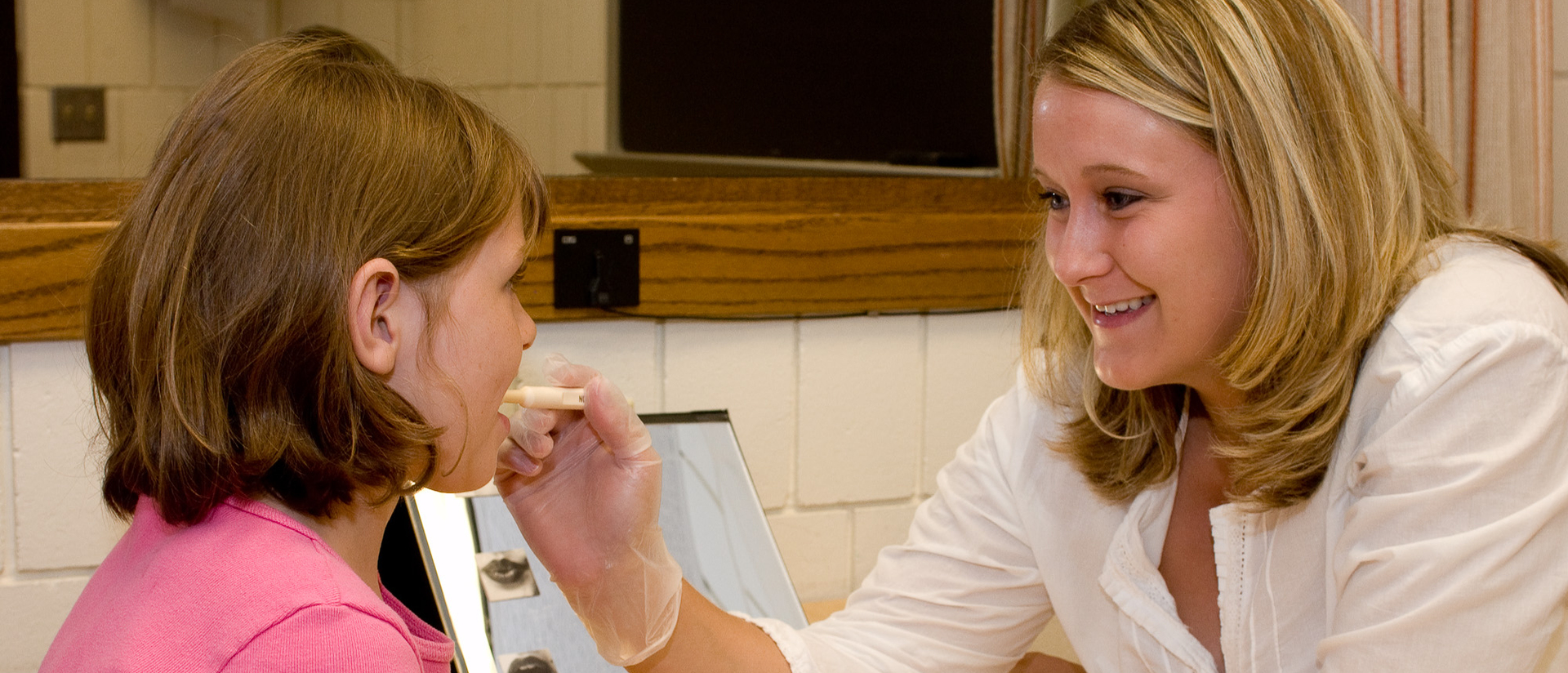 Evidence-based academic and clinical experiences
All CSD students participate in integrated classroom and clinical experiences that develop their clinical competence. Most undergraduate students have a clinical experience in our Center for Communication Disorders. Graduate students participate in multiple clinical experiences across disorders and across the lifespan.
Knowledge, clinical skills, and dispositions for becoming a speech-language pathologist are systematically targeted and facilitated in a variety of pre-professional and professional settings. In addition to a state-of-the-art clinic on our campus, we have developed professional relationships throughout the region, so our graduate students can earn clinical practicum hours in medical, birth-to-3, clinic and school settings.
I have had such supportive clinical supervisors who have provided me with valuable guidance, encouragement and wisdom in my journey towards becoming a Speech-Language Pathologist (SLP) — both in my graduate and undergraduate studies.