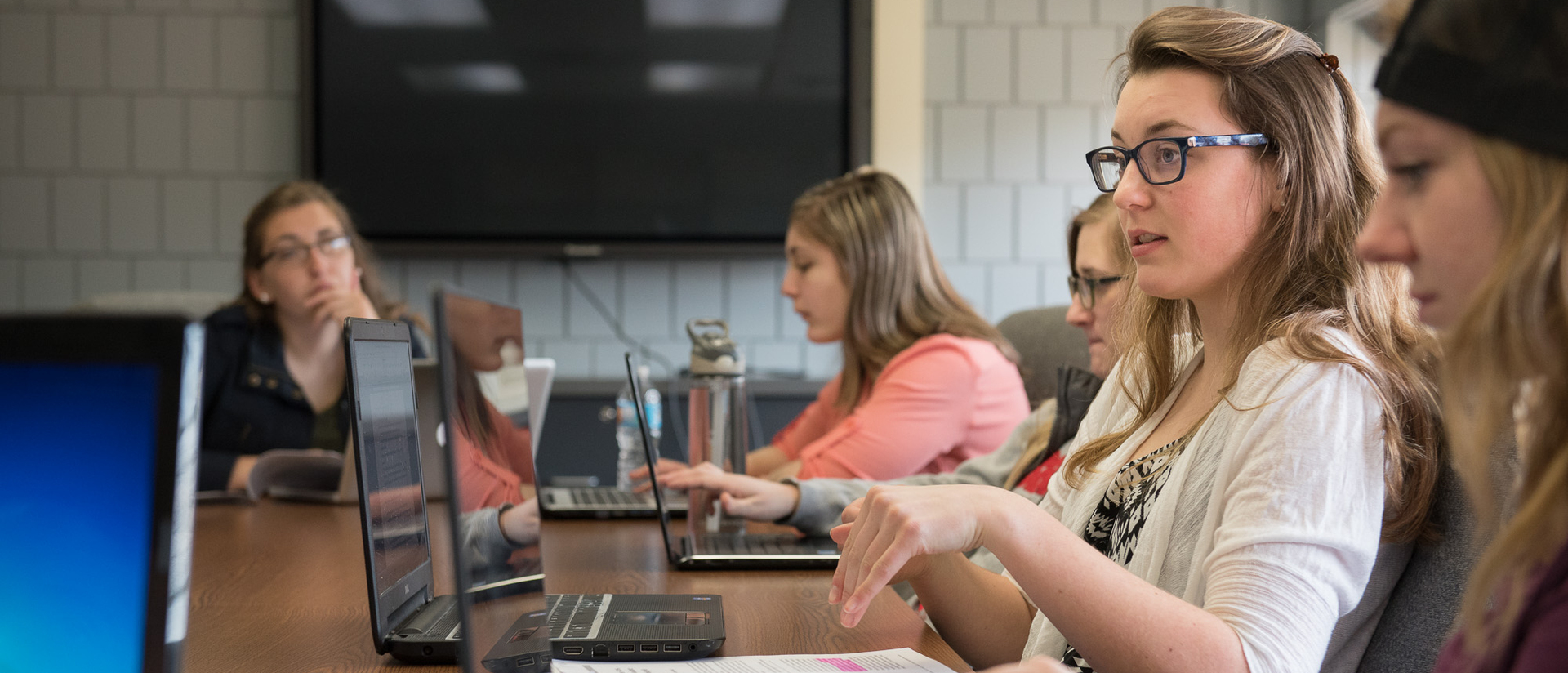 Communication Sciences and Disorders Majors and Minors
We want to help you help others! Most individuals seeking a degree in Communication Sciences and Disorders are looking to become a speech-language pathologist or audiologist. We do our best to provide you with quality, interactive classroom learning as well as practical, real-life clinical experiences — even as an undergraduate! These are experiences you won't find anywhere else and we are proud to say our students are well-prepared for the next step in their chosen career paths.
The communication sciences and disorders department offers the following programs:
American Sign Language Studies Program type: Certificate Delivery: On Campus Campus: Eau Claire Campus

The American Sign Language (ASL) studies certificate allows you to gain a deeper understanding of language and culture within the Deaf community.

View Program Apply

Communication Sciences and Disorders, BS Program type: Major Delivery: On Campus Campus: Eau Claire Campus

Learn how to diagnose, treat and support those with communication, cognitive and swallowing challenges through a comprehensive and diverse curriculum. Our renowned CSD program will help you learn how to evaluate and best assist individuals across a variety of ages and disorders, helping you launch into careers like speech-language pathology and audiology.

View Program Apply

Master's in Communication Sciences and Disorders, MS Program type: Graduate Program Delivery: On Campus Delivery: Online Campus: Eau Claire Campus

Take your bachelor's degree in communication sciences and disorders (CSD) to the next level with a master's degree in CSD. Our accredited program will provide you with the skills and experience needed to stand out in your future career as a speech-language pathologist.

View Program Apply
View all UWEC academic programs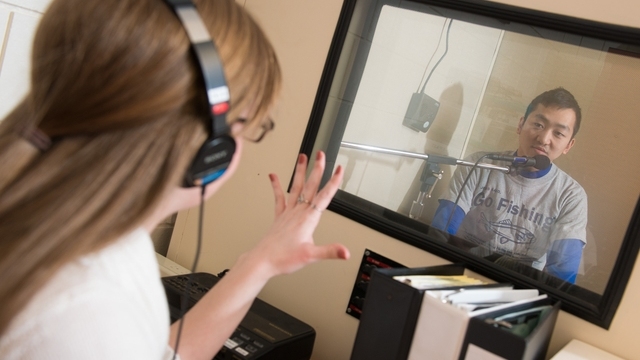 Coming into college, I did not know what I wanted to major in or do for the rest of my life. UW-Eau Claire allowed me to discover who I was and to find my passion in speech-language pathology. After graduation, I plan to attend graduate school at UWEC. I am so excited to continue to learn from the amazing professors within the CSD department.
Communication is key
Our focus within the Communication Sciences and Disorders (CSD) undergraduate program is to help you develop the skills you need to be successful no matter which path you choose. We work closely with you to provide valuable classroom and clinical experiences. You will learn along with your cohort of CSD undergraduates, and prepare to continue your studies through a graduate program or enter the workforce in a related field.

At UWEC, our undergraduate program is a comprehensive major. Instead of a minor, our students have the opportunity to select elective courses in related areas of study. You can focus your studies in areas related to academic or medical settings along with exploring options for both speech-language pathology or audiology.
Become well-prepared for graduate school or the workforce
If your plan is for a career in speech-language pathology or audiology, you must attend graduate school, and we can help you get there. We offer a firsthand learning environment in our residential graduate program, as well as a state-of-the-art interactive, part-time, online program. Both graduate programs are accredited by the Council on Academic Accreditation of the American Speech-Language-Hearing Association and by the Wisconsin Department of Public Instruction. Let us help you find the program that is best for you!
If graduate school isn't the right choice for you, there are still a variety of career options:
Positions within a medical setting: rehab aide, family advocate or unit coordinator
Positions within an academic setting: classroom aide, special education paraprofessional or speech-language pathology assistant
Positions within a corporate or non-profit setting: medical equipment sales, representative for a publishing company that specializes in therapeutic materials, fundraiser or volunteer coordinator