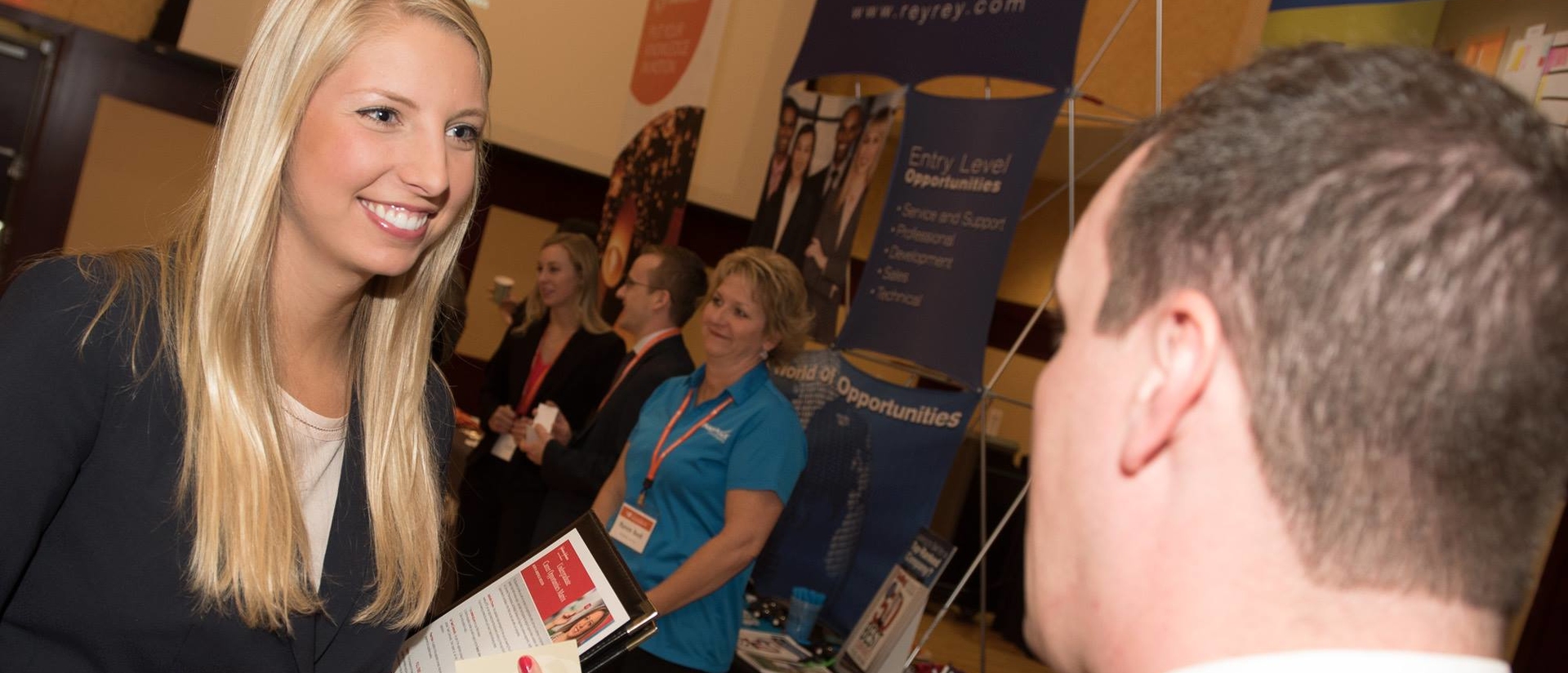 Our graduates are making it happen
Graduating from the Department of Management and Leadership Programs means you'll be prepared to lead in whatever field you choose, whether it's health care administration or international business.
Some job titles of our alumni include:
Marketing communications specialist
Supply chain analyst
Senior consultant
Sales account executive
Marketing analyst
Long term care administrator
Human resources director
If the idea of leading a creative team, managing a health care facility, or traveling to visit clients gets you excited, then it's time to seriously consider pursuing your degree at UW-Eau Claire.
Health care administration student administrative residency placements
As a health care administration major, you'll have the opportunity to work at a health care facility and gain real-world experience. You'll put your leadership skills and classroom knowledge to use, and upon completion, you'll be ready to step into a leadership or manager role in health care.
Are you a management or leadership program graduate? Get involved!
Mentor a student face-to-face or via email or phone. Mentors can help students discuss career choices, prepare for competitions, provide opportunities for job shadowing and/or discuss strategies for balancing working with career.
Judge a competition. Judging is a great way to network with current students and other alumni. Opportunities can be face-to-face or via email.
Hire an intern or full-time employee. Our students are smart and hardworking. They also are excellent communicators, thanks to the additional courses they take through our Business Communication program.
Cheer the sales team on. Follow the team's activities on Twitter. They love getting words of encouragement from fellow Blugolds when they are at competitions.
Promote UW-Eau Claire to prospective students. Send us their names. We are always looking for talented high school and transfer students who will make great UW-Eau Claire business students.
Support the Department of Management and Leadership Programs. Gifts made through the UW-Eau Claire Foundation support the students and faculty in our department. We welcome gifts of all dollar amounts. To make a gift now, visit connect.uwec.edu/business and select your preferred fund from the fund search.
Keep in touch. Update your contact information in the UW-Eau Claire Alumni database.