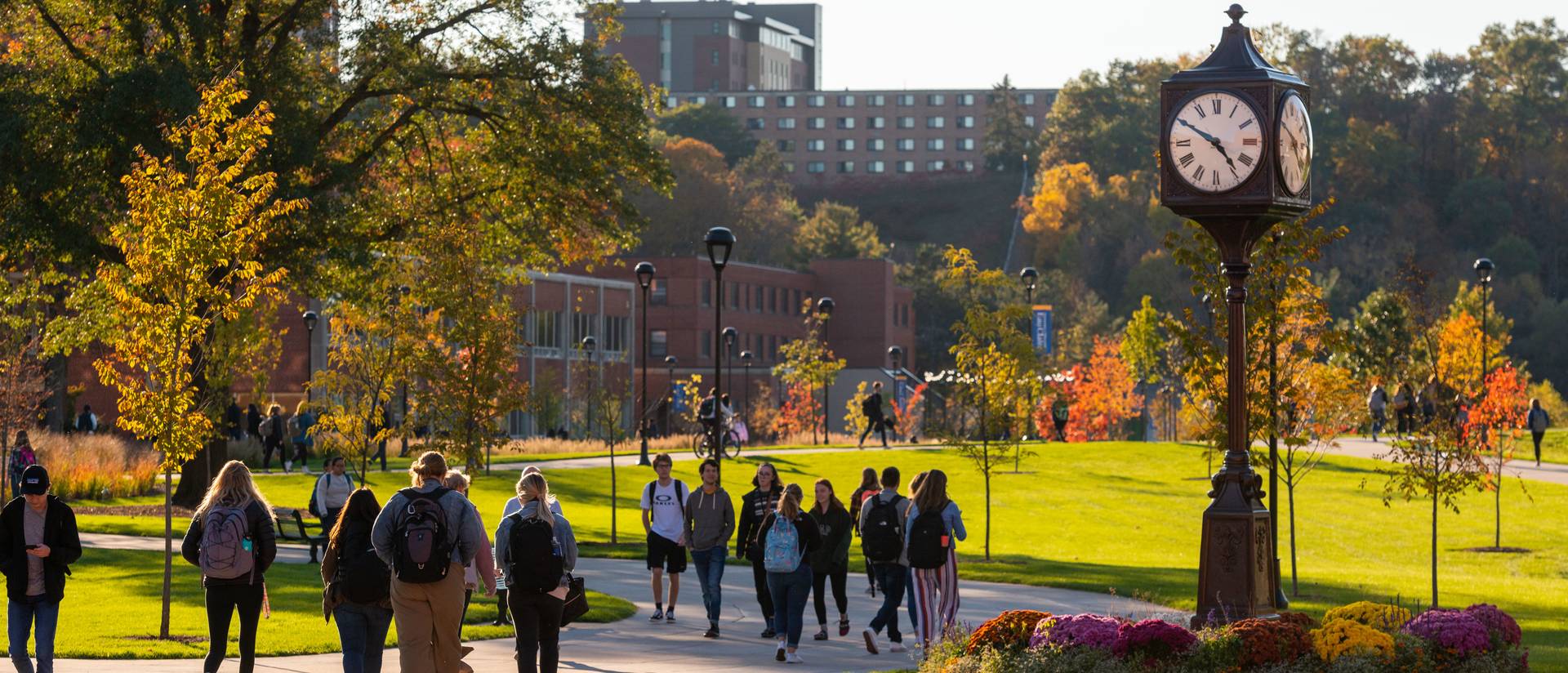 Management and Leadership Programs Majors and Minors
Your journey to a great career in the fields of entrepreneurship, healthcare administration, human resource management, international business, or management starts here! The UW-Eau Claire College of Business Management and Leadership Programs department offers some of the most sought-after courses and majors at UW-Eau Claire.
Many students who graduate from the Management and Leadership Programs Department go on to successful business careers around the globe, including chief culture officer, global sales manager, community engagement manager, brand champion, facility administrator, and CEO. What path will you explore?
Take success into your own hands
If your future employer is YOU, or you have the drive to create new ideas or products, you are an entrepreneur! Take your passion and match it with a solid education through the Dennis L. Heyde Entrepreneur Program. You'll learn how to think strategically about your business, identify opportunities, become a leader and learn how and when to take risks.
Make a career out of helping people
Interested in health care? Want to have a direct, positive impact on people's lives? The Center for Health Administration and Aging Services Excellence (CHAASE) gives you the tools, resources and connections to help you jump into the health care administration field feet first. You'll get involved in research through fellowships, participate in leadership events and gain experience with real health care organizations.