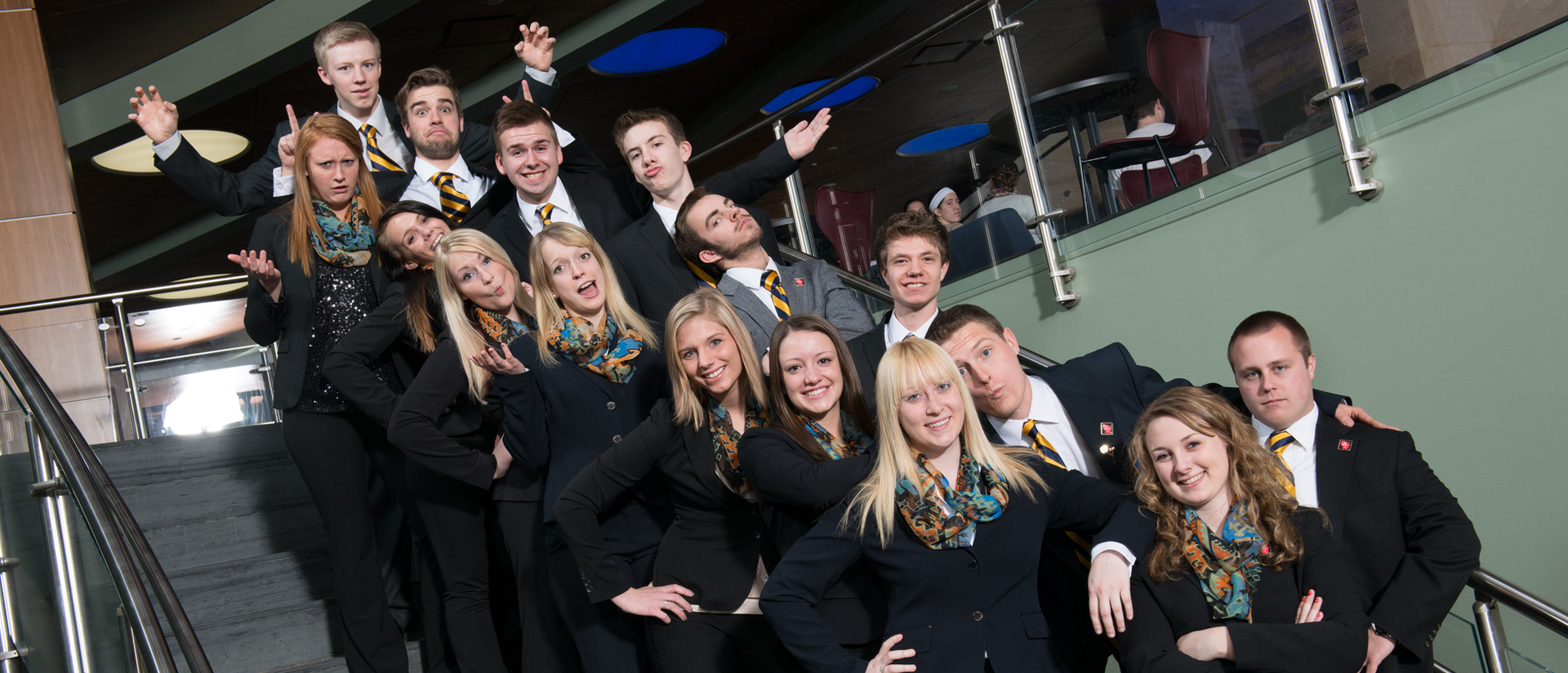 Developing tomorrow's leaders
Blugolds graduating from the business communication or information systems programs have a wide variety of career paths available.
Employers often rank oral and written communication among top skills they look for in job applications—even higher than technical and job-specific skills. Graduates obtain careers as internal communication or corporate communications specialists, technical writer, marketing specialist and digital communications director.
IS career destinations include business analyst, application programmer, security analyst, database programmer, project manager, web application developer, and many more.
Find out more about a career in BCOM or IS at Career Services.
Do you have a degree in business communication or information systems? Get involved!
Mentor a student face-to-face or via email or phone. Mentors can help students discuss career choices, prepare for competitions, provide opportunities for job shadowing and/or discuss strategies for balancing working with career.
Share your expertise. Faculty and student business organizations are always looking for guest speakers to share their experience and expertise during classes and student organization meetings.
Get help with a project. Each semester there are a number of courses that work on applied class projects to help businesses and organizations.
Hire an intern or full-time employee. Our students are team players and creative problem solvers. They also are excellent communicators and critical thinkers, thanks to the additional courses they take through our BUSCORE curriculum, a common body of courses taken by all BBA students.
Promote UW-Eau Claire to prospective students. Send us their names. We are always looking for talented high school and transfer students who will make great UW-Eau Claire business students.
Support the Business Communication and Information Systems Department. Gifts made through the UW-Eau Claire Foundation support the students and faculty in our department. We welcome gifts of all dollar amounts. To make a gift now, visit connect.uwec.edu/business and select your preferred fund from the fund search.
Keep in touch. Update your contact information in the UW-Eau Claire Alumni database.