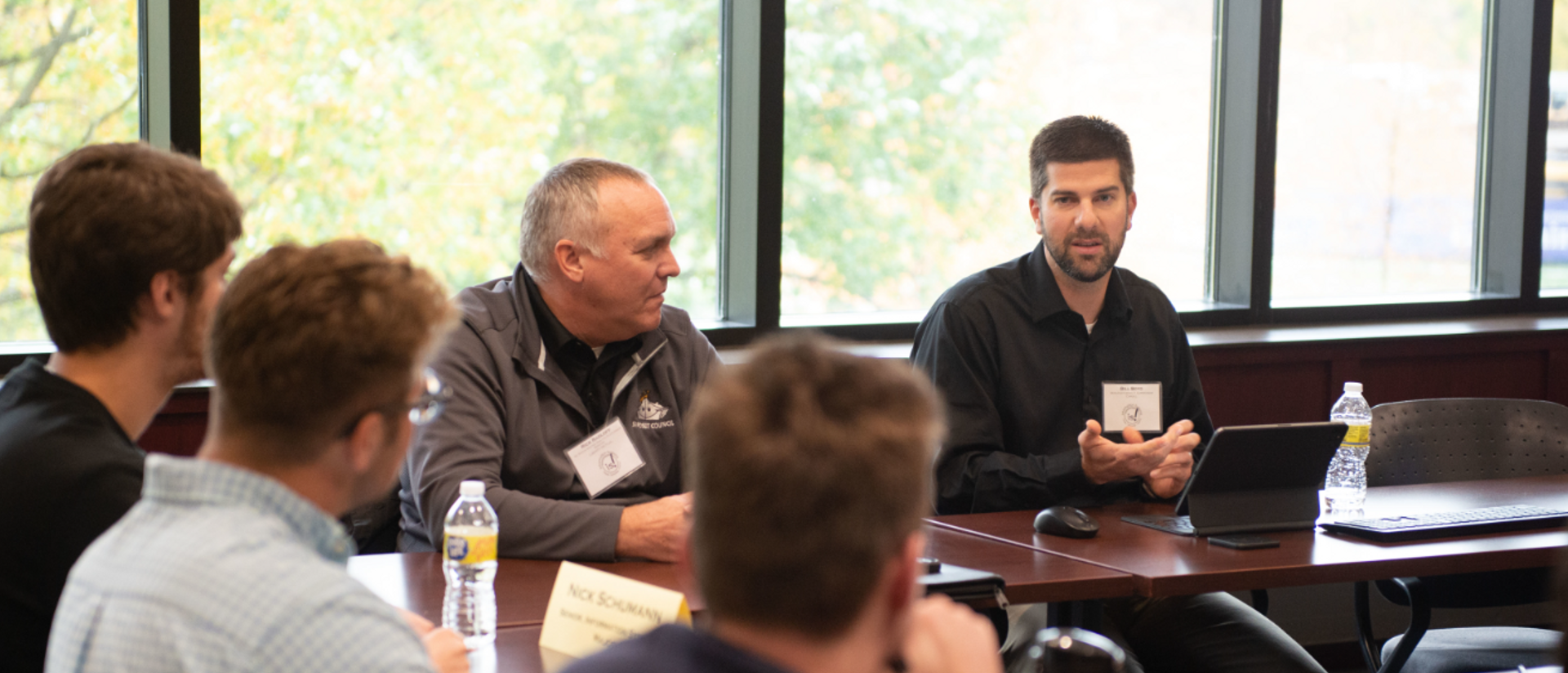 Employers advise what we teach
Information Systems is a rapidly changing field. In order to stay current with all the topic and trends we rely on the Information Systems Advisory Committee. This committee consisting of IS professionals from a variety of areas meets twice a year with the IS Department to share ideas, trends and industry theories with us.
Advisory Board Members
Bill Boyd, '05, IT Supervisor, Service Operations - Manufacturing IT (PCG), Cargill
Michael Camilli, '87, Founder, Camilli Strategic Business Solutions
Sara Champ, '08, Senior Specialist-Business Applications, Microsoft
Jeffery Cookle, '92, Senior IT Architect, Hormel Foods
Anurag Drolia, '99, Senior Director, Provider, United Healthcare
Adam Duquaine, '01, Chief Information Officer, Menards
R. "Andy" Feest, '88, Technical Solution Architect, Cisco, U.S. Enterprise Center of Excellence
Jenny Herritz, '01, Principal, SVA Consulting LLC
Troy Jastromski, '97, Director-Portfolio Management, Dean Health Plan
Mike Jelen, '99, Director of Analytics, Red Pill Analytics
Amy Knutson, Information Services Supervisor, Federated Insurance
Pat McLaren, '08, Sr. Business Solutions Architect, Hormel
Jeff Mutschler, '97, Senior Director-Regional Sales, Operations and Licensing Lead, Microsoft
Tyler Patterson, '09, Managing Director Info Technology, C. H. Robinson
Rick Radloff, '90, Sr. Scrum Master - Analytic Platforms & Services, Liberty Mutual
Ron Tatrow, '01, Principal Engineer, Target
Thomas Winter, '87, Business Relationship Executive, Gardner Denver, Inc.