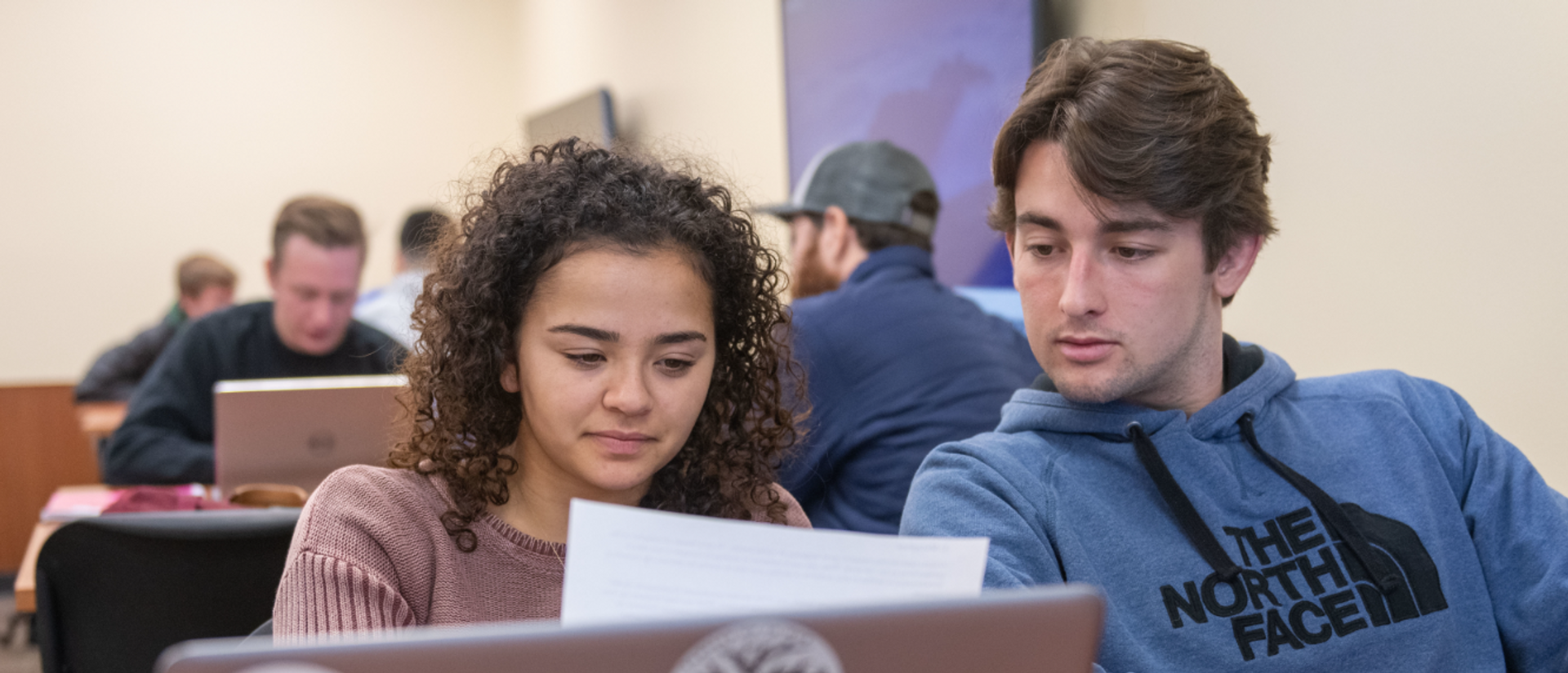 We prepare you for success
Business Communication
Whether you're writing a résumé, participating in a video conference, or posting on an online social network, the ability to communicate your ideas is often the difference between success and failure. Communication skills are consistently near the top of most surveys designed to determine what employers value and seek in employees. Providing you with the communication skills you need for a successful career is our priority.
Business Communication Mission
We prepare students to communicate successfully in business and the community. Our graduates are equipped to analyze their audiences and adapt communication to any business situation.
Information Systems

Continuing advances in computer technology promise huge improvements in our quality of life. Thus, there is a critical need for professionals who can apply the unparalleled power of computers efficiently, effectively, and ethically. The IS faculty want to help you become an expert at applying computer technology to improve our society. We help you develop broad organizational knowledge and appropriate technical skills so you can build one of the many excellent careers available to IS graduates. Come study with us and enter this rewarding profession.
Information Systems Mission
We nurture in one another the characteristics of a liberally educated information systems professional: the capacity to think critically, empathetically and independently; the skills to collaborate and innovate; and the aptitude for community engagement and lifelong learning.