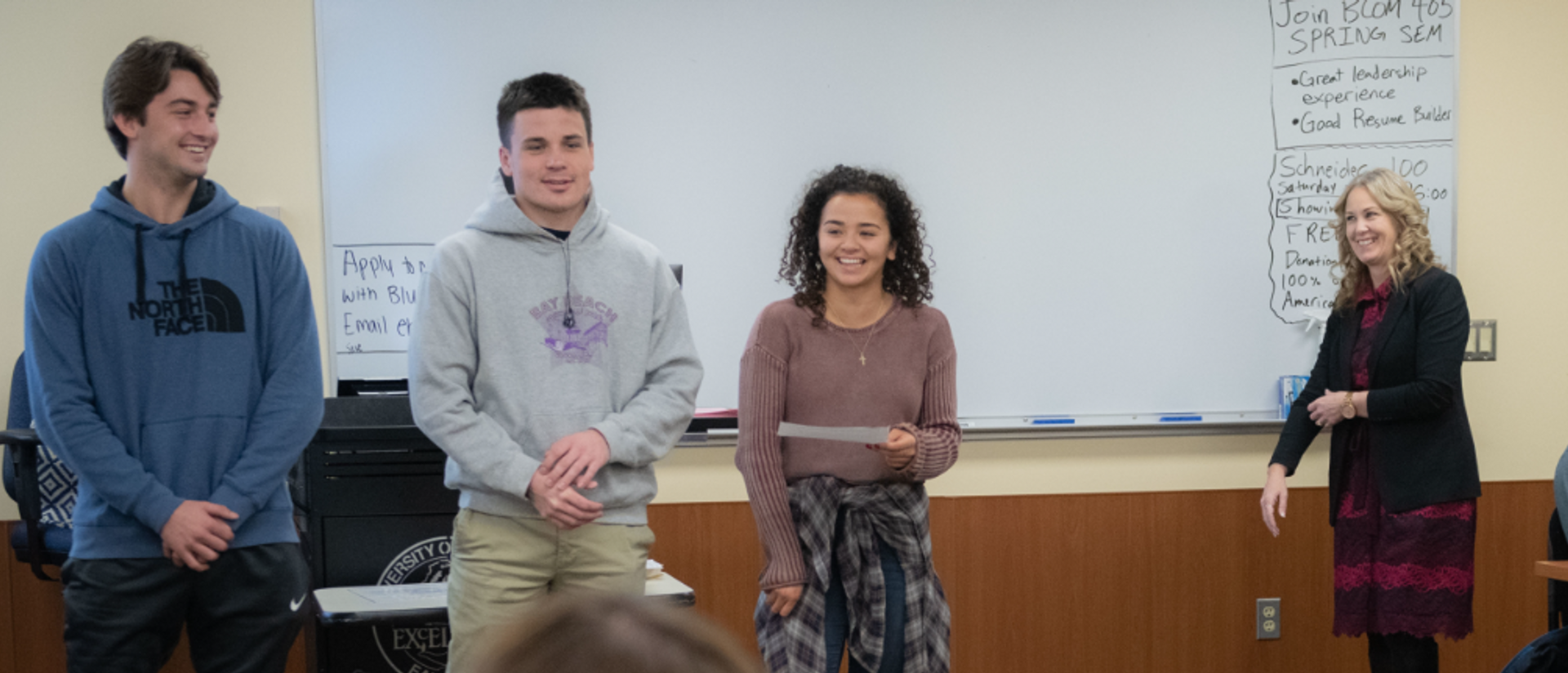 In demand, flexible career paths. Be what you want to be.
Business Communication
Clear communication in the professional world is not just important, it's crucial. We understand the significance of effective communication, and we're not alone. Countless employers consistently rank strong oral and written communication skills as top qualities they seek in job applicants, often prioritizing them above technical or job-specific expertise.
The business communication program exists to empower you with the tools and knowledge to become an exceptional communicator. By pursuing a degree in business communication—or certificate in advanced business communication—you'll develop the essential skills needed to achieve your business goals, earn the respect of your audience, and cultivate a professional image for yourself and your organization.
You'll experience a well-rounded education encompassing information systems, finance, economics, accounting, management and marketing. With this comprehensive skillset, you'll be equipped to play a pivotal role in in driving the success of your organization.
Explore the business communication program
Information Systems
Are you ready to combine your curiosity for information technology and computer science field with your interest in business? An information systems career may be a great fit for you. While pursuing an information systems (IS) degree, you'll develop the skills to design and use innovative systems to improve the daily performance of individuals and businesses.
The information systems program you'll learn how to effectively write and speak to both technical and business audiences, develop team skills, and create solutions to information systems problems.
You'll gain knowledge in accounting, business communications, economics, finance, management and marketing as you build and enhance your business skillset that employers seek in today's competitive job market.
Discover the information systems program