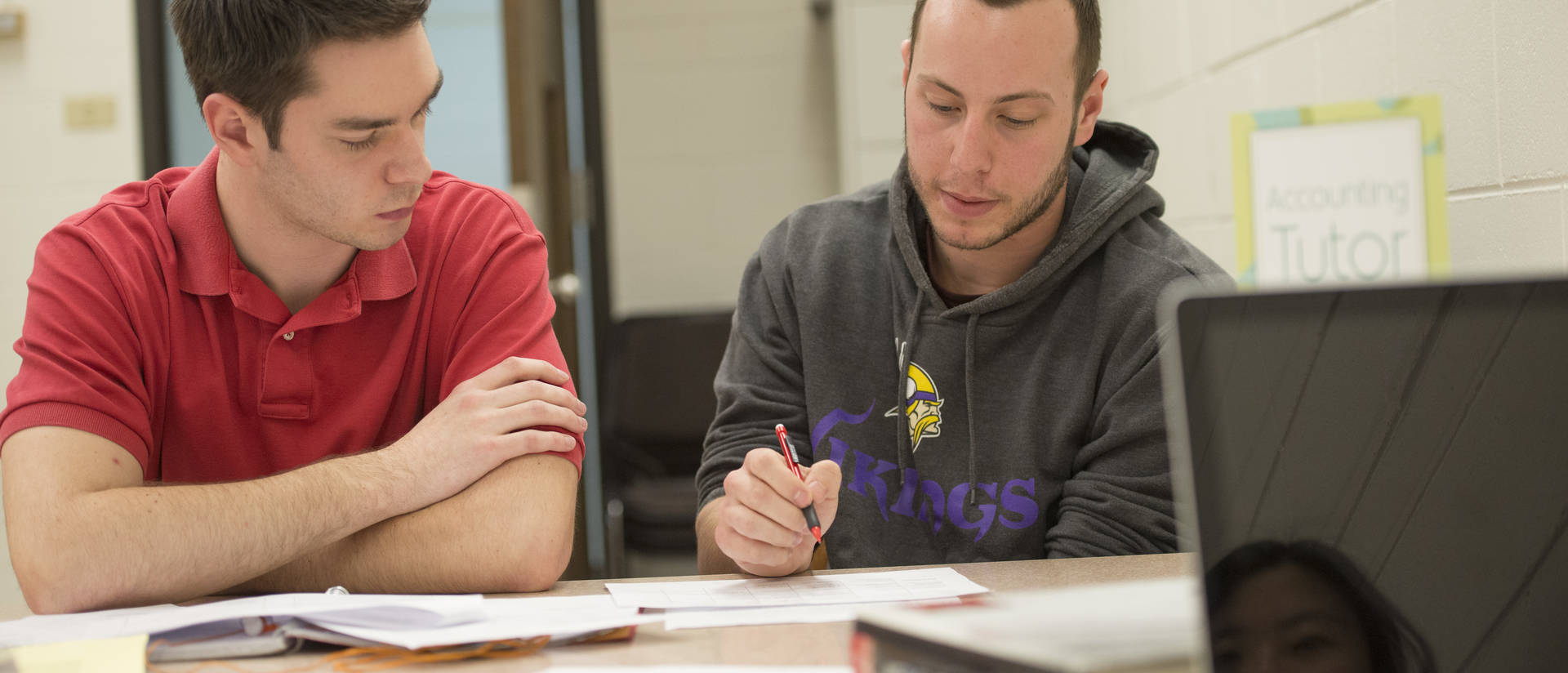 Whatever you're working on, the accounting tutor will walk you step-by-step through the problem and the solution. Ask a quick question, get help with a tricky concept, or let us help you study for your next accounting test.
Because your success is important to us, the College of Business offers free peer-to-peer tutoring to students taking accounting and business communication classes. Tutoring is available to students of all abilities; in fact, it is not unusual to see many of our best students taking advantage of these services.
Get help with your accounting classes
Can't get your accounts to balance? Members of the Student Accounting Society (SAS) are providing free tutoring to students in Accounting 201 and 202. Tutors are available on a first-come, first-served basis in Schneider Hall Room 318.
Fall, 2023, Accounting Tutoring Hours
September 13-December 12
Monday: 9:30 am-3:00 pm
Tuesday: 9:30 am-Noon, 12:30 pm-3:00 pm
Wednesday: 9:30 am-3:00 pm
Thursday: 9:30 am-11 am, 12:30 pm-2:30 pm