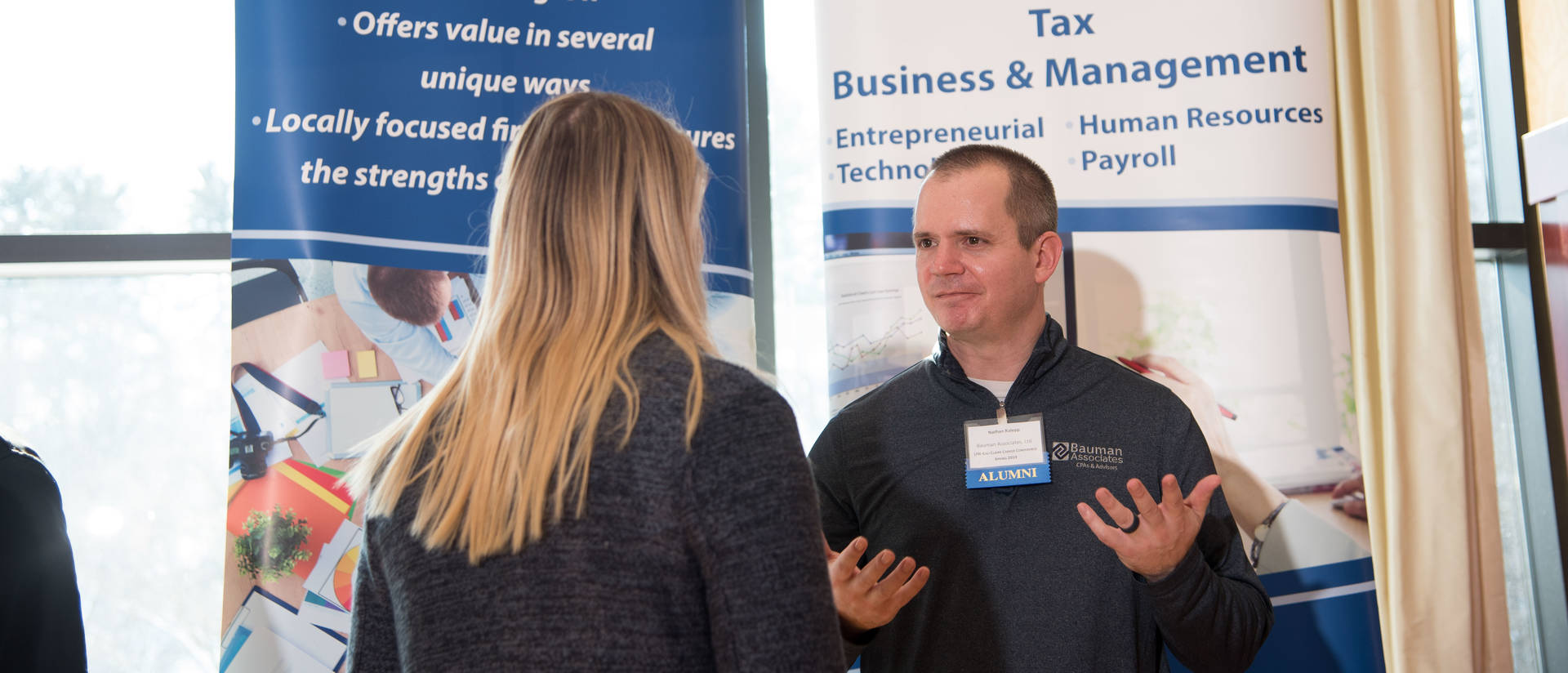 It all adds up to success
If helping others make decisions about their money or increasing the profitability and success of businesses or organizations interests you, UW-Eau Claire can be the place where you become an expert in the field.
Graduates from our accounting and finance programs are poised for fulfilling careers, no matter which industry or sector they choose. Some job titles of our alumni include:
internal auditor
tax consultant
certified public accountant
financial business analyst
actuary
chief financial officer
loan administrator
bank examiner
Are you an Accounting + Finance alumni? Get involved!
Mentor a student face-to-face or via email or phone. Mentors can help students discuss career choices, prepare for competitions, provide opportunities for job shadowing and/or discuss strategies for balancing working with career.
Hire an intern or full-time employee. Help a fellow Blugold get a start in the accounting and finance field. They are smart, hardworking, and excellent communicators thanks to the additional courses they take through our Business Communication program.
Promote UW-Eau Claire and the accounting and finance program to prospective students. Send us their names. We are always looking for talented high school and transfer students who will make great UW-Eau Claire accounting and finance students.
Support the Department of Accounting and Finance. Gifts made through the UW-Eau Claire Foundation support accounting and finance programs. We welcome gifts of all dollar amounts. To make a gift now, visit connect.uwec.edu/business and select your preferred fund from the fund search.
Keep in touch. Join the UW-Eau Claire College of Business LinkedIn group. Update your contact information in the UW-Eau Claire Alumni database.