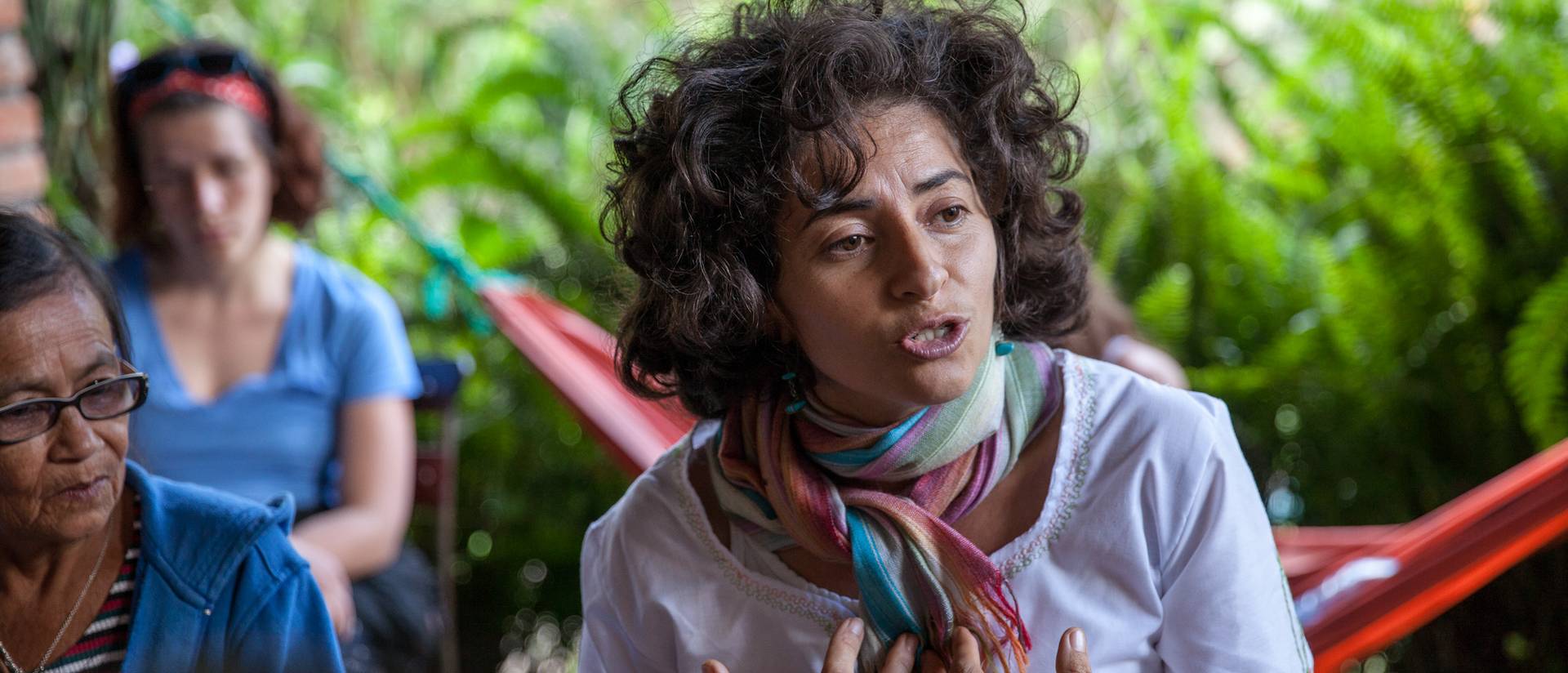 See the world through a feminist lens
Feminists can change the world by understanding their place in it. A first step toward developing such an understanding is to learn more about the it. As a national leader in study abroad, UW-Eau Claire encourages students to include a study abroad experience in their program of study if they so desire.
The REGSS Department has an amazing international faculty-led immersion experience during Winterim, but REGSS students may also choose to dedicate a full semester of their undergraduate career to learning and examining feminist theory in another country. This is the more traditional "study abroad" experience — a semester enrolled at another campus. 
The REGSS Department also offers WGSS 422: Advanced Travel Seminar, a 3-week Winterim program, that enables students to earn 3 credits and 30 service-learning hours. Participating students are eligible to receive Blugold funding toward program tuition cost. The program integrates pre-departure lessons, on-site lectures, and tours of significant historical and cultural sites in North India. Students will learn about Indian feminist struggles and movements, including women's, gender, and LGBTQ+ politics, reproductive justice, and other historical and contemporary social justice issues. The program offers students unique opportunities for a range of collaborative and participatory research with students and faculty members from Miranda House College, Delhi University, one of the top-ranking universities in India. Students will also interact with feminist scholars and activists, non-governmental organizations (NGOs), and members of the local communities.
When staying state-side makes more sense
We have another incredible opportunity that gives Blugolds a different way to learn in new surroundings, and to gain insightful perspectives that will enrich their college experience. 
UW-EC is among 200 universities that participate in the National Student Exchange Program (NSE). This unique exchange program allows Blugolds to study for a semester at another university while still paying UW-EC tuition. Locations are available in 49 states + Puerto Rico to match your interests and academic needs.