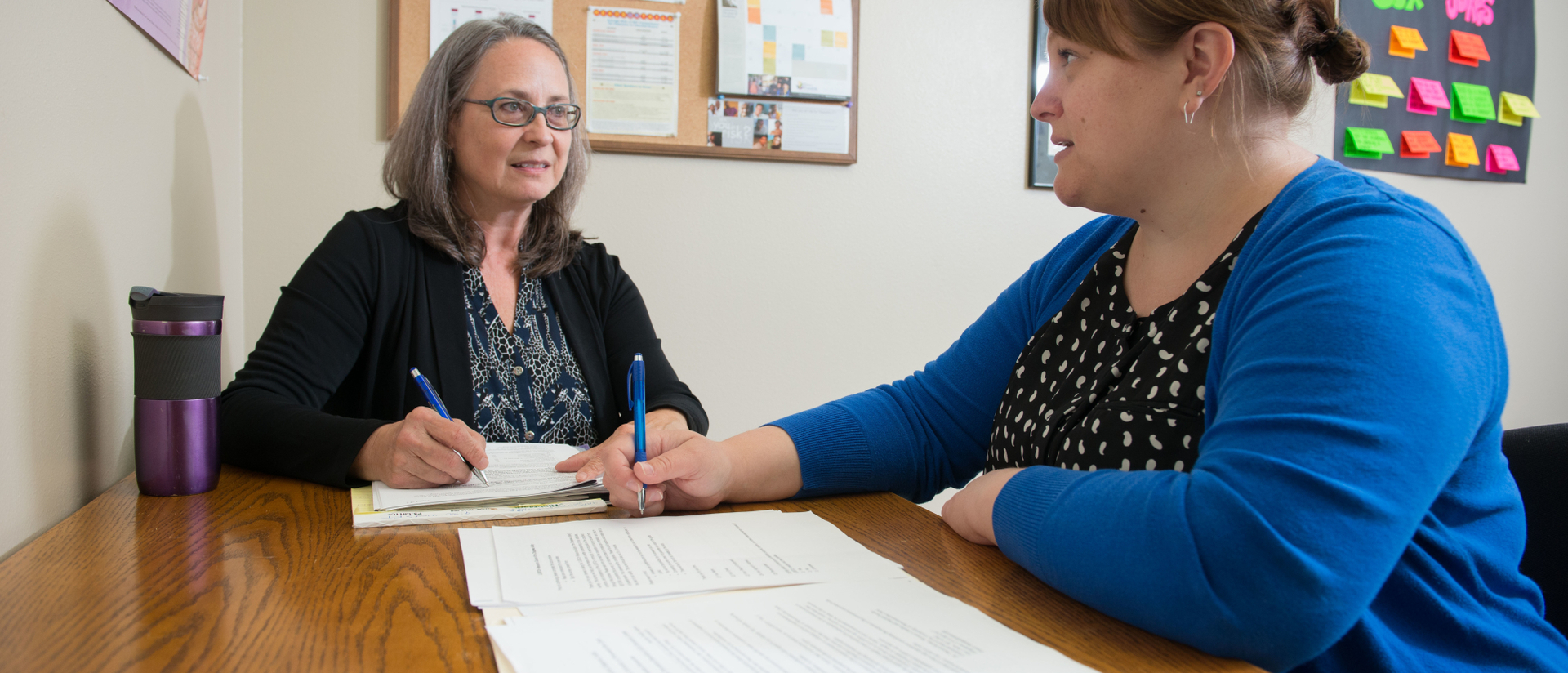 What will I do with a WGSS degree?
It's a question worth asking, and for students of WGSS, the answer is "the sky is the limit." Professor Rose-Marie Avin, Director of the Women's, Gender, and Sexuality Studies Program believes this program opens doors to a world of possibilities. The critical perspectives you will develop in the program are important in all fields of study, and you will be well prepared to do work in a variety of fields.
My WGSS major has helped me to develop a platform to think critically about everyday life from a feminist perspective. I view life from a different angle than when I first entered UWEC and that wouldn't be possible without WGSS. I'm very thankful for that.
Typical positions held by Women's, Gender, and Sexuality studies graduates include those in social work, community advocacy, governmental and non-profit agencies, health care education, editing and writing for women's publications, small business ownerships, advanced degrees in WGSS, community outreach programs and other programs requiring experience working with diverse and marginalized populations. Find recent alumni in places like:
Assistant Director, Hoard Historical Museum
Communications Coordinator, Hennepin County
Community Case Manager, AIDS Resource Center of Wisconsin
Customer Service Manager, Girl Scouts of America River Valleys
Director, Gender & Sexuality Resource Center at UWEC
Domestic Violence Program Director, Family Support Center
Partnership Coordinator, Flynn Elementary
Prevention Specialist, AIDS Resource Center of Wisconsin
Production Controller, Target
Professor, Women's, Gender, and Sexuality Studies, Winona State University
Public Health Nurse, Eau Claire Health Department
Sexual Health Educator, Deschutes County, Oregon
Technical Services, Epic
Volunteer, Peace Corps
Youth advocate, Rainbow House
WGSS Graduate Testimonials
In the videos below, WGSS graduates talk about their experience in the program and the kind of work they do now.