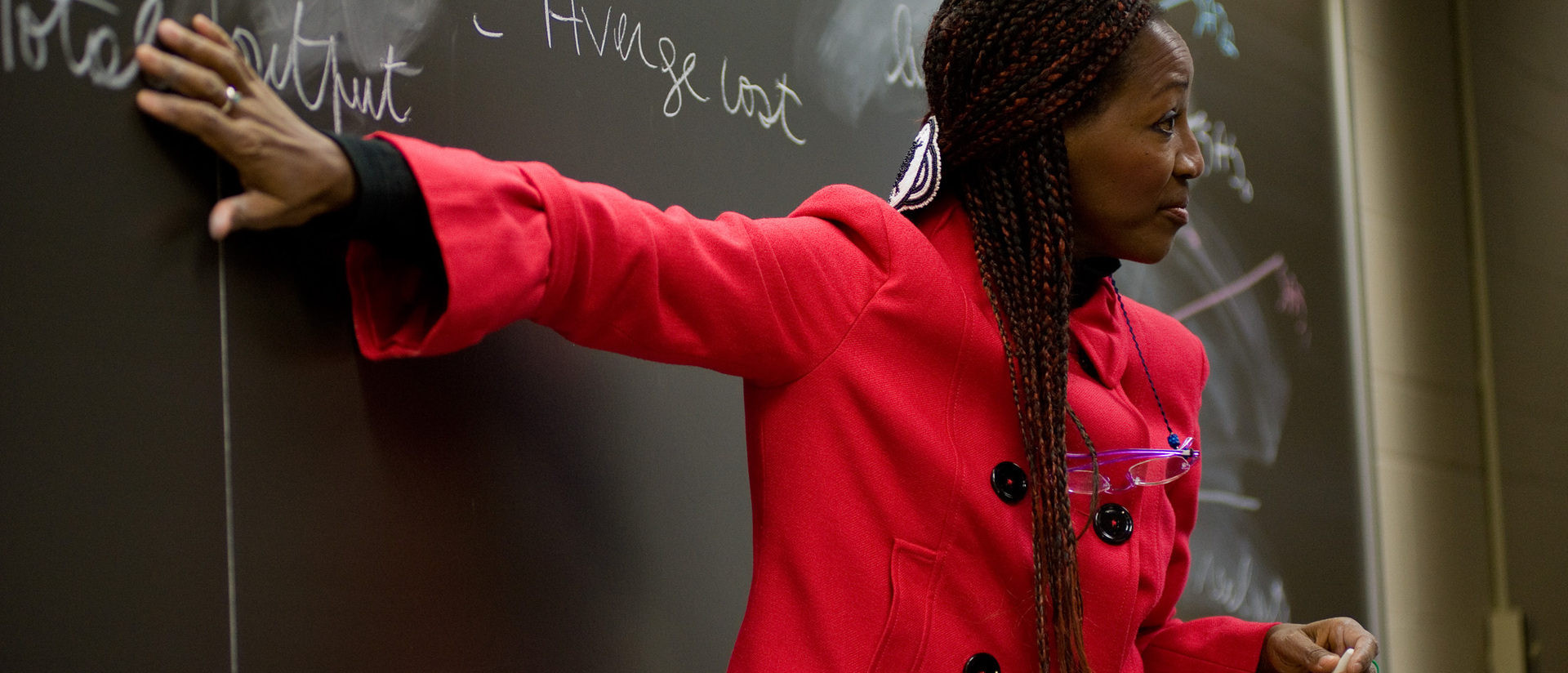 Whether you pursue a major, minor or one of the certificates offered through the race, ethnicity, gender, and sexuality studies department, you'll leave UW-Eau Claire well-equipped to think critically, while keeping an open mind. Graduates go on to pursue a wide variety of meaningful work, making a positive impact wherever they go.
Women's, Gender, and Sexuality Studies has helped me immensely with understanding myself, the community, the world around me, and my role in it all. It's a million things more than just feminist teachings. I've never felt more self-aware.
Advocates in the making
It's nearly impossible to become part of this department and participate in the learning and interactions that it requires without essentially becoming an activist. But, that doesn't always mean a person is marching and carrying signs — activism can be much more personal than that.
It's making a commitment to change things for the better, to be in tune with your fellow citizens, and to hold society to standards of justice and equality that can slip through the cracks. Our grads go on to study law, do social work and obtain graduate degrees in the field of Women's, Gender, and Sexuality Studies.
Major/minor outcomes include the following:
Students will explain the social workings of power, privilege and oppression across a range of cultures and experiences.
Students will demonstrate knowledge of a range of feminist, queer, and critical race theories and methodologies.
Students will show appreciation and understanding of diverse communities in the United States.
Students will show appreciation and understanding of transnational perspectives.
Students will effect change that promotes social justice.