Race, Ethnicity, Gender, and Sexuality Studies
Creating agents of change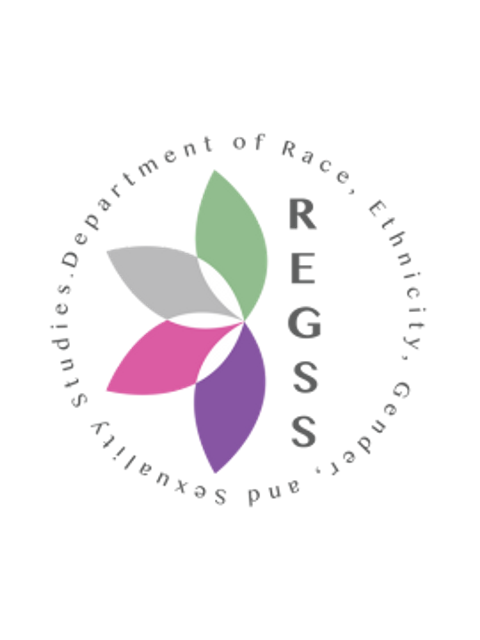 As an academic unit at UW-Eau Claire, the Department of Race, Ethnicity, Gender, and Sexuality Studies (REGSS) coordinates intersectional teaching, research, and scholarship in the fields of Critical Hmong Studies, Ethnic Studies, Women's, Gender, and Sexuality Studies, and LGBTQ Studies. It offers a wide range of programs that incorporate feminist praxis – a practice informed by critical race and gender analyses.
REGSS is an interdisciplinary department that draws from the humanities, social sciences, arts, and natural sciences to examine lived experiences as they are impacted by and respond to systems of power/oppression. REGSS courses are grounded by critical methodologies and theories that provide students with the resources to employ intersectional and transnational analyses effectively while integrating theory with social justice activism.
In addition to developing critical feminist perspectives through their coursework and campus programming, our students apply theoretical frameworks learned in the classroom to real-life work and activist situations. Through their capstone seminar, all WGSS majors pursue an internship. During, they gain real-world experience by working with community non-profits such as the Black and Brown Womyn Power Coalition, the Chippewa Valley LGBTQ+ Community Center, the Community Table, the Family Support Center/Center for Awareness of Sexual Assault (CASA), the Eau Claire City-County Health Department, and Western Dairyland. Other students gain experience right on campus while interning at the Gender and Sexuality Resource Center or the Intersectional Women's Center.
Our core faculty, Dr. Ari Anand, Dr. Jo Kipgen, and Dr. Rae Langes, bring expertise in feminist and queer interdisciplinary and transnational scholarship to our department. Research and creative scholarship conducted by core faculty is reflected in their teaching and covers current, cutting-edge scholarship in the fields of Critical Hmong Studies, Ethnic Studies, Women's, Gender, and Sexuality Studies, and LGBTQ Studies. Classes for our major, minor, and certificate programs equip students to critically analyze historical and current socio-political systems.
REGSS affiliates illustrate a range of disciplines, including psychology, history, english, anthropology, sociology, theatre, economics, and communication and journalism.
Is the REGSS department a fit for me?
The REGSS Department is a site of social change and activism just as much as theory. It provides many ways for you to expand your world view; from rigorous, rewarding classes on campus to hands-on learning experiences in the Eau Claire community and across the nation and globe.
A WGSS major offers a transnational feminist, anti-racist, and concrete analytical framework to understand the operation of power and the formation of systems of oppression. This interdisciplinary training provides tools for critical reading and writing, methods for creating informed and insightful perspectives, as well as theories on how to organize and effect social change, all of which are useful across a wide range of professions and essential in an increasingly diverse twenty-first-century labor force.
What sorts of things happen in Race, Ethnicity, Gender, and Sexuality Studies?
Learn about feminist and LGBTQ+ social movements and participate in event programming for the Intersectional Women's Center.
Interact with women leaders of the American Civil Rights Movement and study their achievements through a class featuring a 10-day experiential learning excursion to significant locations in the U.S. South where the movement unfolded.
Take a Winterim course with students and faculty at the world-renowned Miranda House College in New Delhi, India. Students learn about gender in relation to Indian law and public policy.
Collaborate with faculty to conduct local, regional, national, and international research, such as conducting research with local Hmong American communities or with Hmong communities in France.
Gain practical experience in social justice advocacy and community building as an intern of the Intersectional Women's Center and other local organizations.