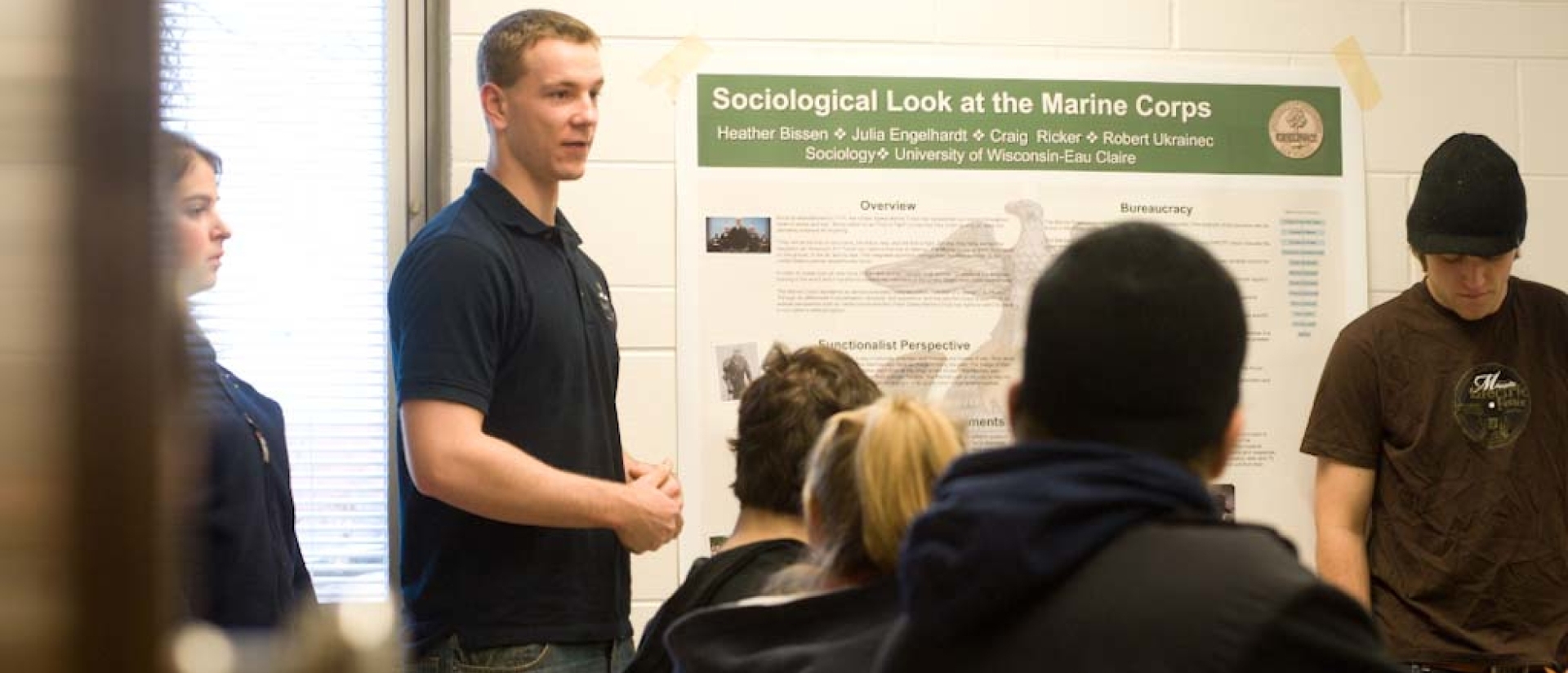 If you are looking to be pushed just a little bit harder during your undergraduate degree, choosing to be a part of the sociology honors program will do just that. You will take part in courses which will enrich your educational experience. You will get the opportunity to gain a better understanding of sociological research and theory. All while being able to individualize your study based on areas of interest.
Eligibility
In order to be eligible for the sociology honors program you must be an upper-class student with resident and total GPAs of 3.5, as well as a GPA of 3.5 in sociology courses. If you are interested in our departmental honors program you should submit a written application during your junior year.
Current requirements
In order to graduate with sociology departmental honors, there are a number of requirements you must meet.
Minimum of 36 semester credit hours in the sociology department
Honors examination in two areas chosen by student
Three credit independent study
Completed honors seminar
Completed an honors research paper
Resident and total GPA of 3.5 in the major program at the time of graduation
University Honors Program
In addition to the Sociology Department Honors Program, UW-Eau Claire has an award-winning University Honors Program. The University Honors Program gives students interested in pushing their learning limits a chance to participate in courses designed to do just that.