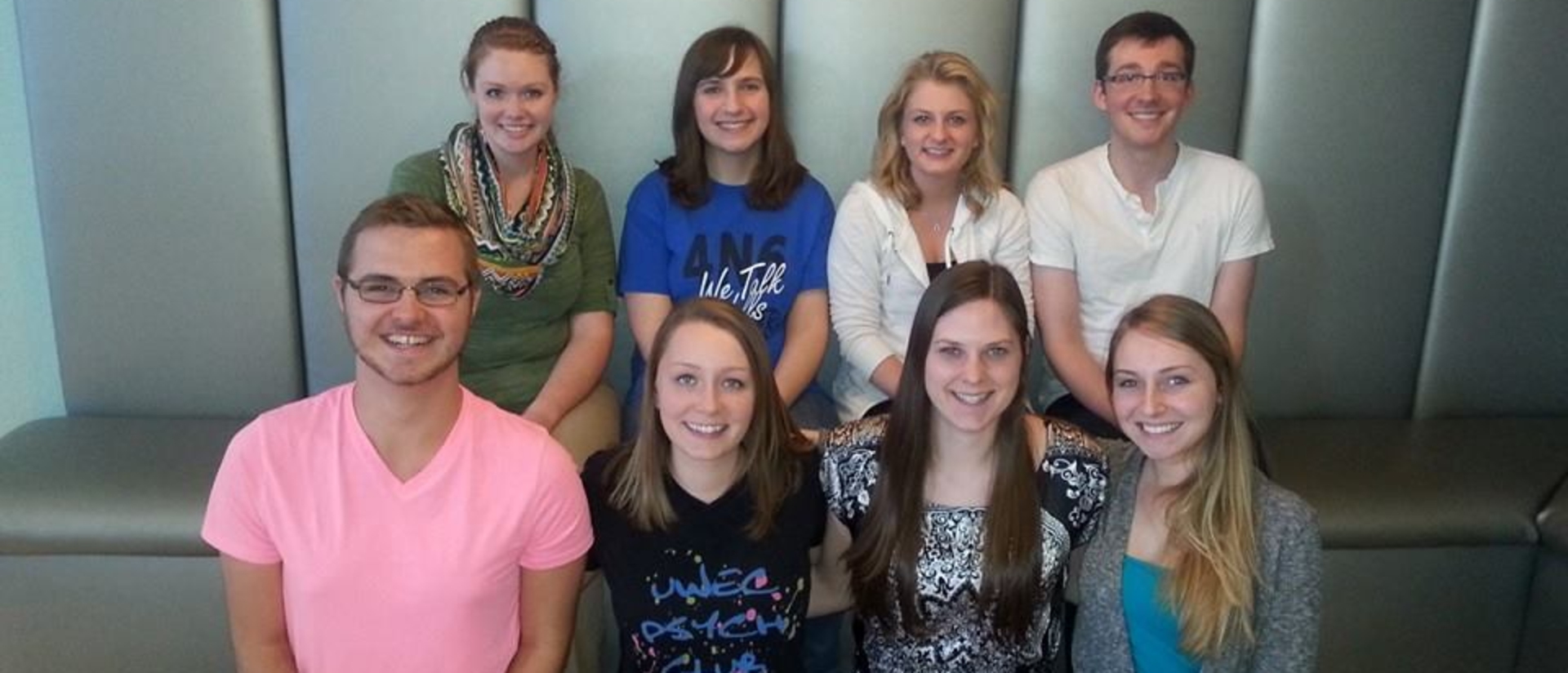 If you're wanting to get connected to others interested in the field of psychology, then we have just the places for you! We have two student organizations who work toward building community and doing professional development. Getting involved in student organizations not only gives you great contacts, but it helps you create life-long friendships!
I joined psychology club with one main goal: make some likeminded friends! We had a lot of fun volunteering at the children's museum, doing the polar plunge, participating in relay for life, holding professional development meetings, having an intramural volleyball team, playing laser tag, and attending the Midwestern Psychological Association Research Conference in Chicago (just to name a few things).
Keep the involvement going!
Besides the two amazing organizations in the psychology department, our campus has over 250 organizations for students to join. You can get involved with leadership organizations, Greek communities, or even special interest groups!