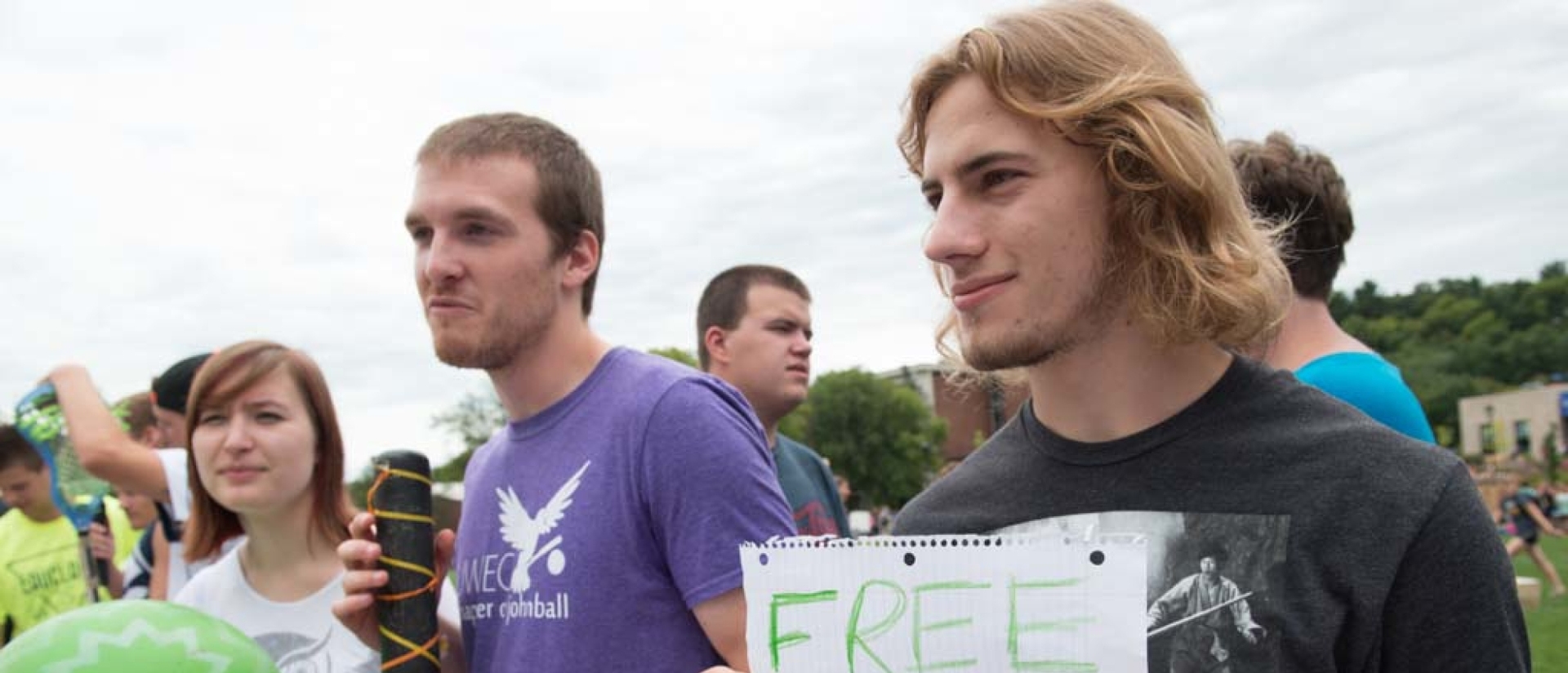 Being involved is one of the greatest things you can do while in college. Through our department we have quite a few organizations you can be a part of to surround yourself with people of similar interests and networking opportunities. You can email our department about getting involved or stop by the Blugold Organization Bash at the beginning of each semester to sign up for the email list.
Our organizations
Pi Sigma Alpha
Model United Nations Club
The Society of Politics
They don't stop there
Blugolds tend to be the kind of students who really like to be involved in activities and busy. Whether you are looking for a student group related to your major, your minor, recreation, service or a club sport, with over 100 student organizations to choose from you will find what suits you.