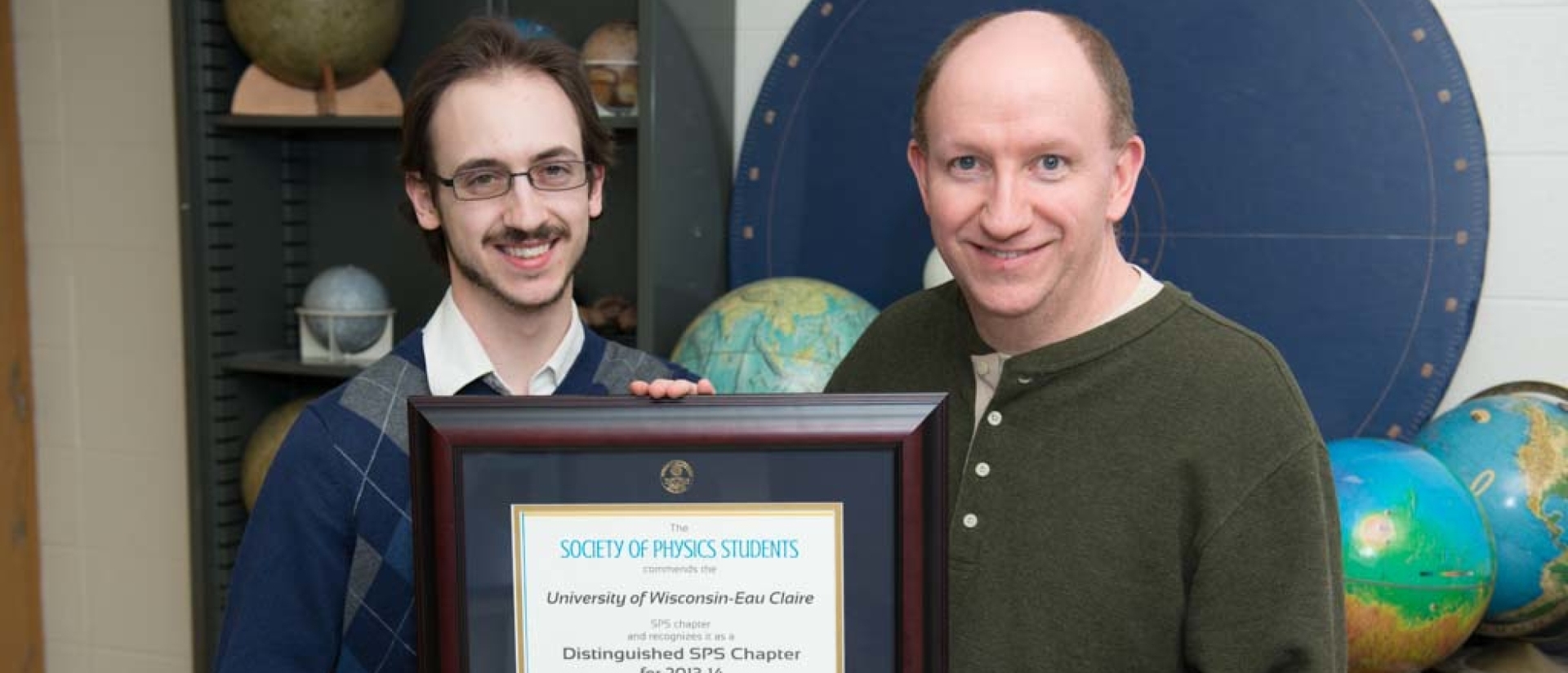 Cohesion is a fact in life as well as in physics — similar particles attract one another. Yes, you're the particle in this metaphor, and we have lots of ways for students of physics to stick together in various student organizations. With yearly events like a pumpkin drop competition, used book sales and a T-shirt design each semester, there is no shortage of physics to be had.

Physics orgs
The Society of Physics Students is a national professional association, and we have a campus chapter. Within that local chapter is also the physics honor society Sigma Pi Sigma. Both of these student organizations will not only help you bridge the step from student to professional, they will provide a place to meet great friends and connect to campus activities.
Science orgs
The Society of Women in STEM offers support to women majoring in the fields of science, and offers access to professional development and networking. In addition, the group provides multiple opportunities each semester social time! The Materials Research Society provides a network of science related researchers, all looking to gain valuable experience in preparing for life after college. Outreach events also help to foster community knowledge about materials.

Lots more fun to be had
Student organizations within physics and the STEM fields are just the tip of the iceberg in terms of ways for Blugolds to engage with fellow students and the campus community. Please check out the many options for student organizations at UWEC OrgSync. Whether your interest is recreation, politics, performance or . . . . . . we have an org for you!