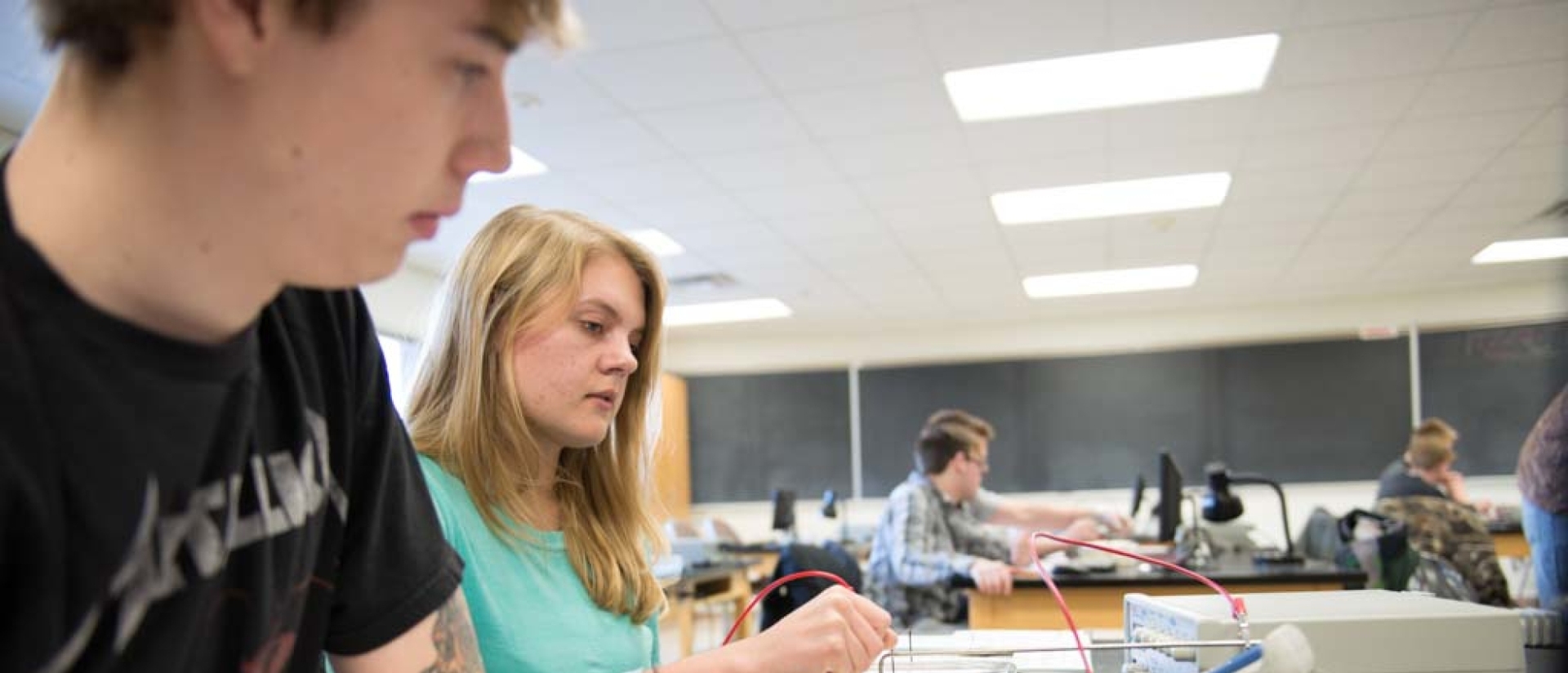 Physics and Astronomy Majors and Minors
Thing big picture? So does physics. Physics students tend be the kind of people who want to know how nature fundamentally works, and enjoy thinking about big problems and asking questions. From atomic physics or nuclear physics to the workings of the cosmos as a whole, your studies as a major or minor in physics will allow you to think critically and conduct research that works for the benefit of humanity.
Whether your career goals are in engineering, aeronautics, medicine, emerging energies, or teaching, a degree in physics from UW-Eau Claire will be the best possible start. Our tireless and dedicated faculty will give you a solid base in critical thinking, the experimental process, research methodology and overall problem solving that will serve you extremely well in any chosen field.
Since I have become a physics major, I have been greeted with open doors and smiles. Every professor here is willing to help no matter if it is a class they are teaching or not. This has made for a great atmosphere and shows that the professors care about you.
If you are interested in declaring or changing your major to physics, please contact the Department of Physics and Astronomy at the information provided below. If you are interested in pre-engineering with a physics emphasis, our expert faculty and advisors can also assist you with that plan.