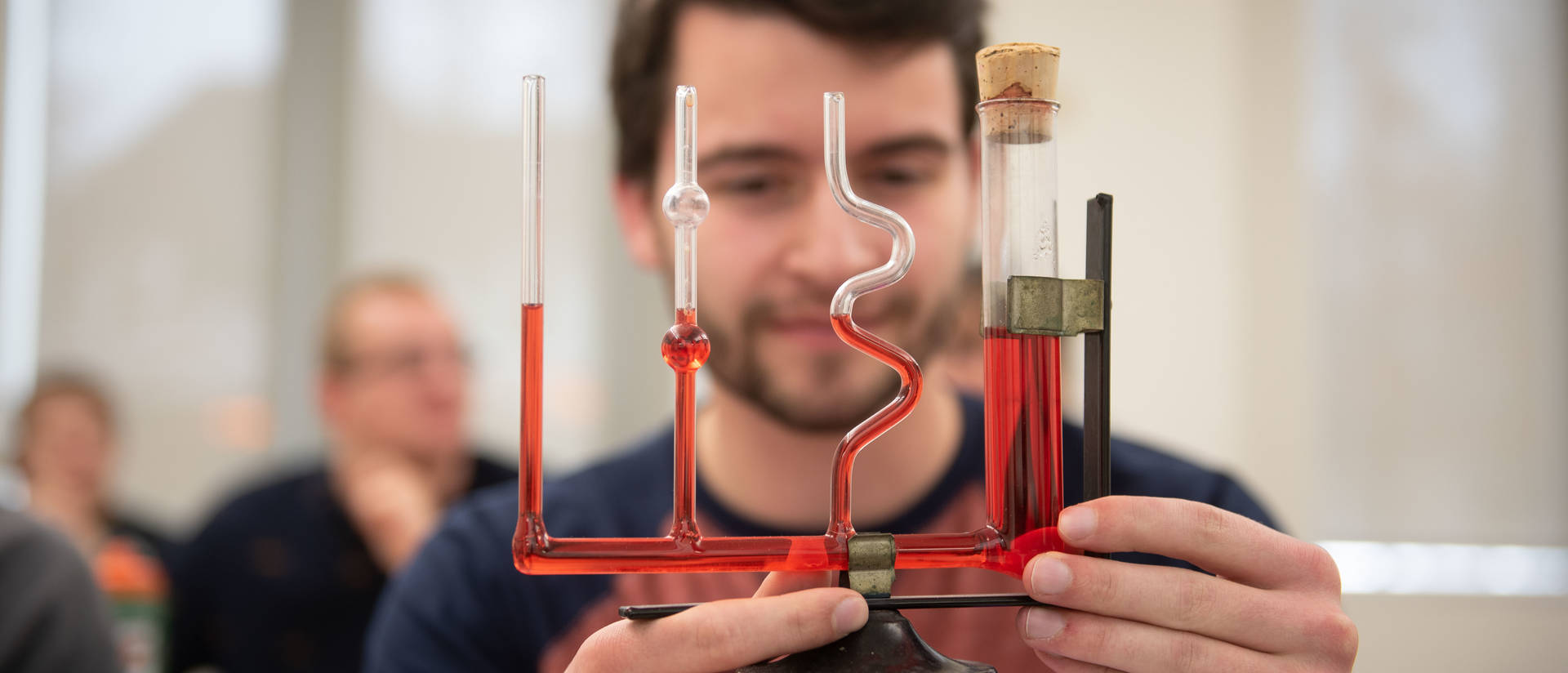 Actually, it IS rocket science.
Physics goal #1: Figure out all the rules of how the universe works. Physics goal #2: Use those rules to make life in this universe better.
Why UW-Eau Claire?
Physics and astronomy has long been a strong department at UW-Eau Claire, with a proven record as a top producer of physics bachelor's degrees among comparable institutions. In addition, this department is among the national leaders in terms of the percentage of bachelor's recipients who enter work in the STEM fields within one year of graduation. More importantly, however, the Department of Physics and Astronomy has succeeded in building a program that is known equally for its strong academics and its commitment to student growth and success, both in and out of the classroom.
The physics and astronomy department holds onto the ideology that a desire for knowledge, willingness to learn and ambition to work hard is all that's necessary to achieve your aspirations. All are welcome and there's a place for everyone, regardless of your current science background. Be prepared to be challenged in new ways and find out what you're capable of.