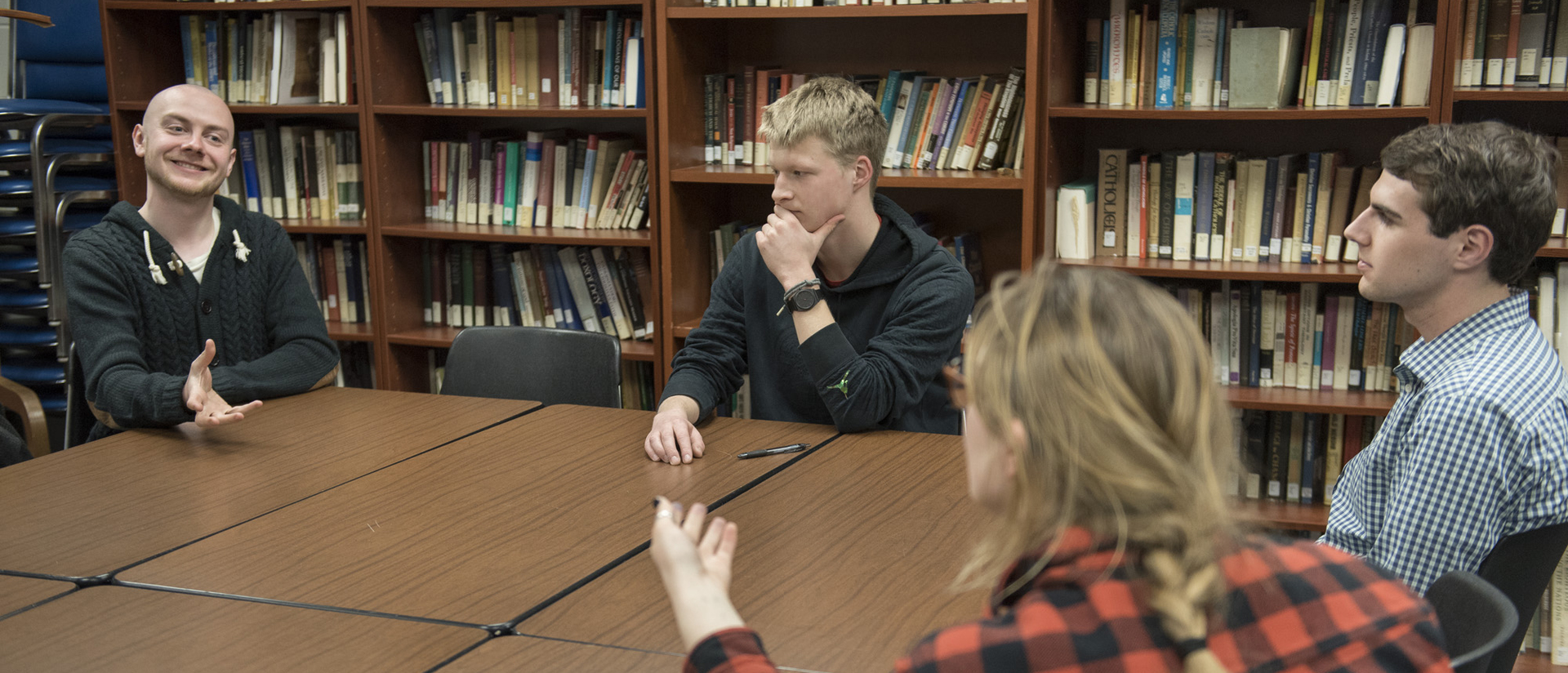 Did you know there are nearly 300 student groups at UW-Eau Claire? Some of these are closely tied to your major, like the philosophy club. This type of scholastic organization will expand upon your classwork and connect you with individuals who share your core goals.
UW-Eau Claire also has student groups for sports, games, spirituality, political action, language studies, music, community service, and so much more. When you feel like stepping beyond the scope of your major, browse the official list of student organizations and see where curiosity can take you.
Theta Alpha Kappa
Religious studies students can look to a national organization, Theta Alpha Kappa (the National Honor Society for Religious Studies and Theology). The local chapter is currently inactive; contact the national organization if you'd like to revive it.
You might be interested in this
Check out the directory of nearly 300 on-campus student organizations and start expanding your circle of friends, your connections to the future, and your knowledge of the world. You're sure to find groups to share your current interests, but don't pass up the opportunity to try something new if the description intrigues you.