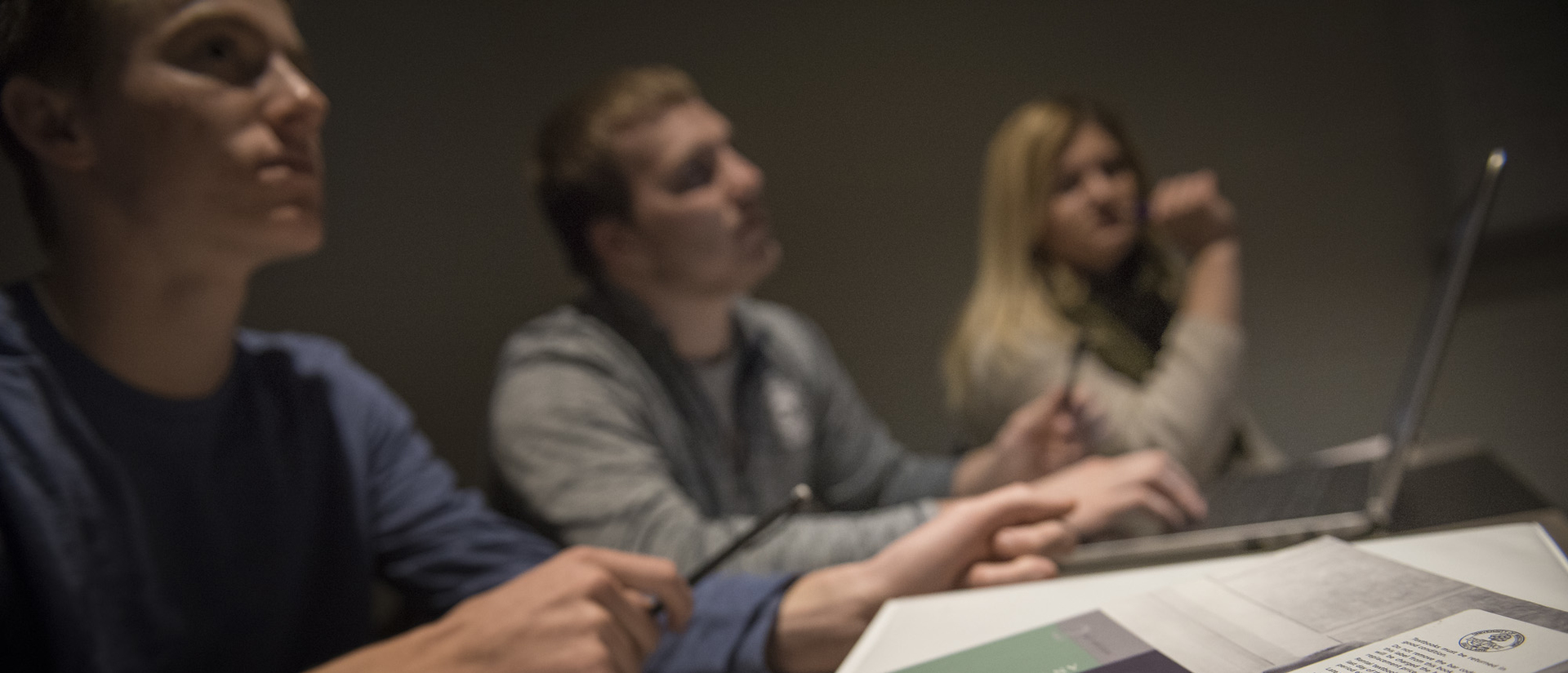 While advancing the academic study of religion and philosophy, you will also be advancing your critical thinking and abstract reasoning skills. Whether evaluating a philosophical claim or interpreting an important religious text, philosophy and religious studies will continually challenge you to adjust and expand your perspective. Here, you will learn from a community of faculty dedicated to equipping you with the conceptual and analytic tools needed to understand the world and your place in it.
Philosophy is a subject where you can explore all sorts of ideas. It's interesting and fun, and the skills you gain of creating and identifying sound arguments are very valuable and transferable.
Explore Philosophy
Your choice of philosophy as a major or minor is profound. You will push boundaries, ask fundamental questions about human existence and develop skills of critical thinking and analytical reasoning. Coursework will require you to face such topics as the nature of reality, the foundations of knowledge and the justification of values. A degree in philosophy will build a foundation for not only your first job out of college but also every subsequent twist and turn in your career path. It is also an excellent preparation for advanced study in a wide range of fields, especially law.
Explore Religious Studies
With its long history and deep cultural reach, religion intersects virtually every aspect of civilization. In religious studies, you will explore the religious aspects of life in a wide range of cultural and historical settings. You'll also study and interpret religious texts as well as the role and issues of religion in society and culture. Whether major, minor or a world religions certificate, you will build a foundation for a wide range of careers.