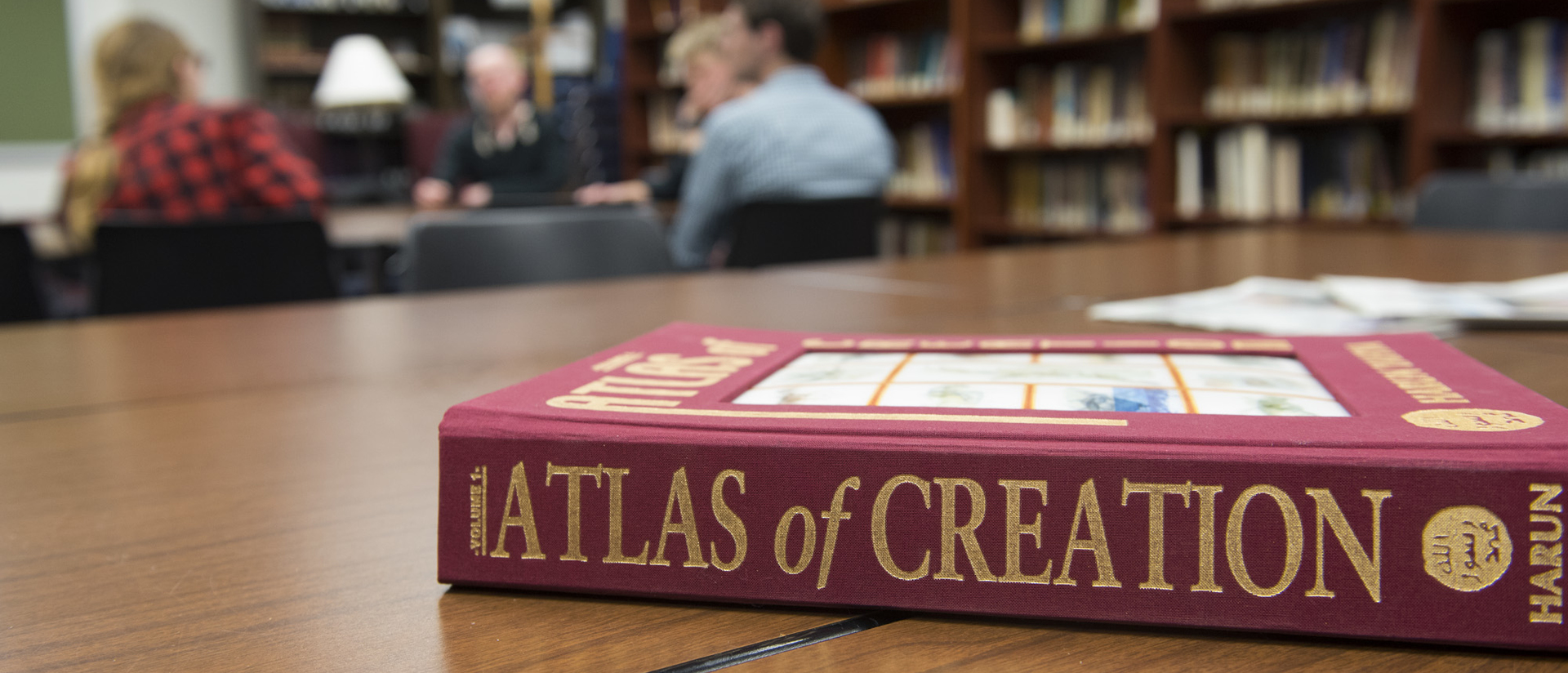 A sense of wonder to make you wonder
These are the big questions. The questions that get to the root of it all. What is reality? What is humanity's place in the universe? What role does religion play in human experience? Philosophy and religious studies aims at investigating these questions and so much more.

If you ever wake up in the morning and wonder if you have free will, philosophy might be just for you. Philosophy encompasses any and all knowledge, asking big questions concerning nearly every discipline on campus. From ethics, metaphysics and logic to Plato, Nietzsche and Confucius, philosophy will expose you to great thinkers and develop your analytical reasoning and critical thinking skills.
Similarly, religious studies is an exploration of a phenomena that touches all aspects of life in all parts of the world, be it history, art, culture, politics and more. It is a multi-disciplinary program that provides you with the history, beliefs and practices of religious communities and traditions, as well as diverse interpretations of religious texts. Religious studies gives you a strong foundation for a wide range of careers and can prepare you for demanding graduate programs.
What can I do with a degree in philosophy or religious studies?
Philosophy
With an emphasis placed on reason, logic and argumentation, a degree in philosophy is exceptional preparation for a wide range of careers, as well as post-graduate education. Whether in law, business, social work, writing or more, you will provide a fresh perspective, come up with new ideas and solve complex problems. Furthermore, the critical thinking skills you'll gain will make you indispensable and won't pigeonhole you into any one field.
Religious studies
Your ability to interpret and analyze information will prepare you for a variety of different roles in many sectors or to continue your education in graduate school. Your enhanced skills in writing and being able to understand complex documents will make you a valuable employee, whether you work for religious organizations, the government, non-government organizations (NGOs), colleges and universities, libraries, charities or museums. Religious studies provides a freedom of choice.