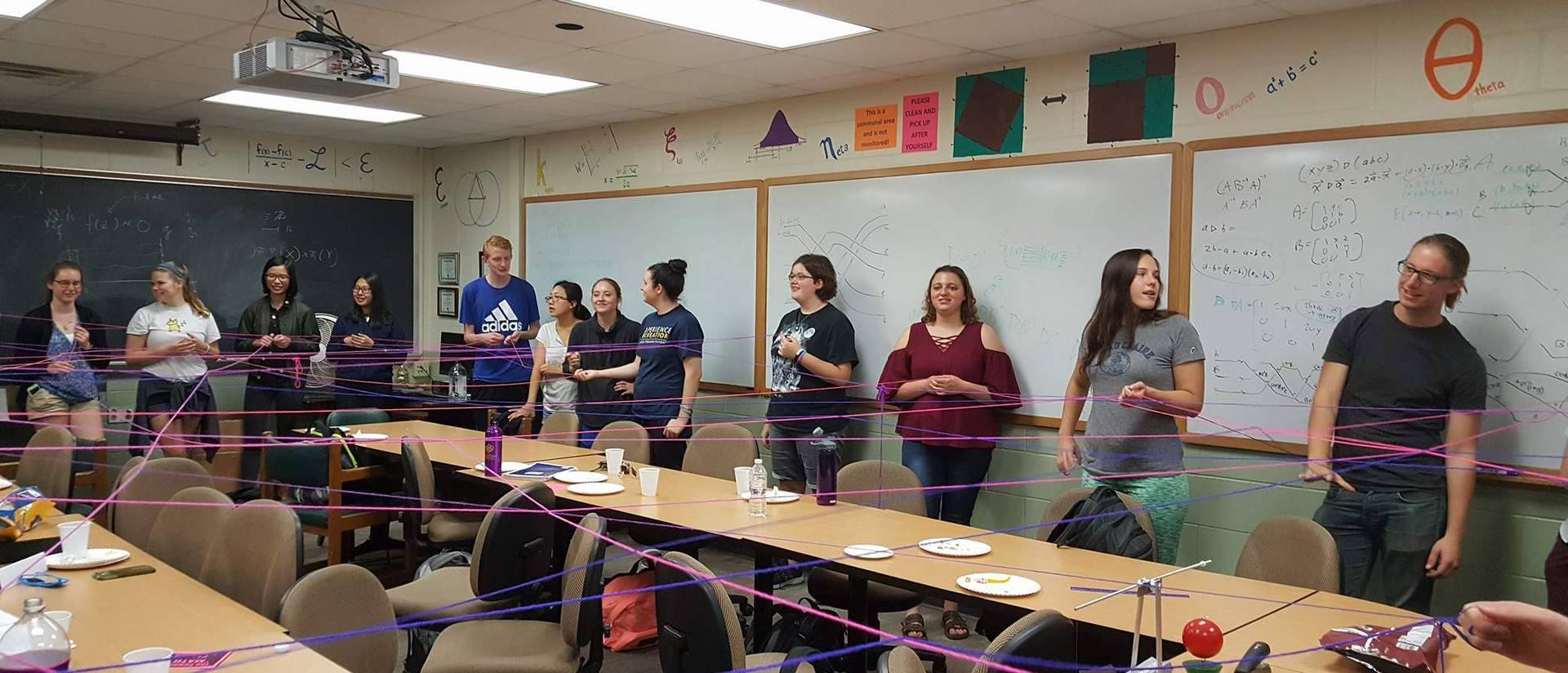 Exploring math with others as part of a student org is an outstanding way to gain a well-rounded math education. Plus you'll find friends and fun! Take part in exciting research, discuss the latest mathematical discoveries and celebrate Pi Day by throwing a pie at your favorite professor!
You'll also be involved in cool events like Math in the Woods, Sonia Kovalevsky Day, Math retreat and the Math Meet.
Actuarial Science Club
Math Club
More to love
UW-Eau Claire has tons of student organizations! From the Art Student Association to Women in STEM, we have student orgs you will love.