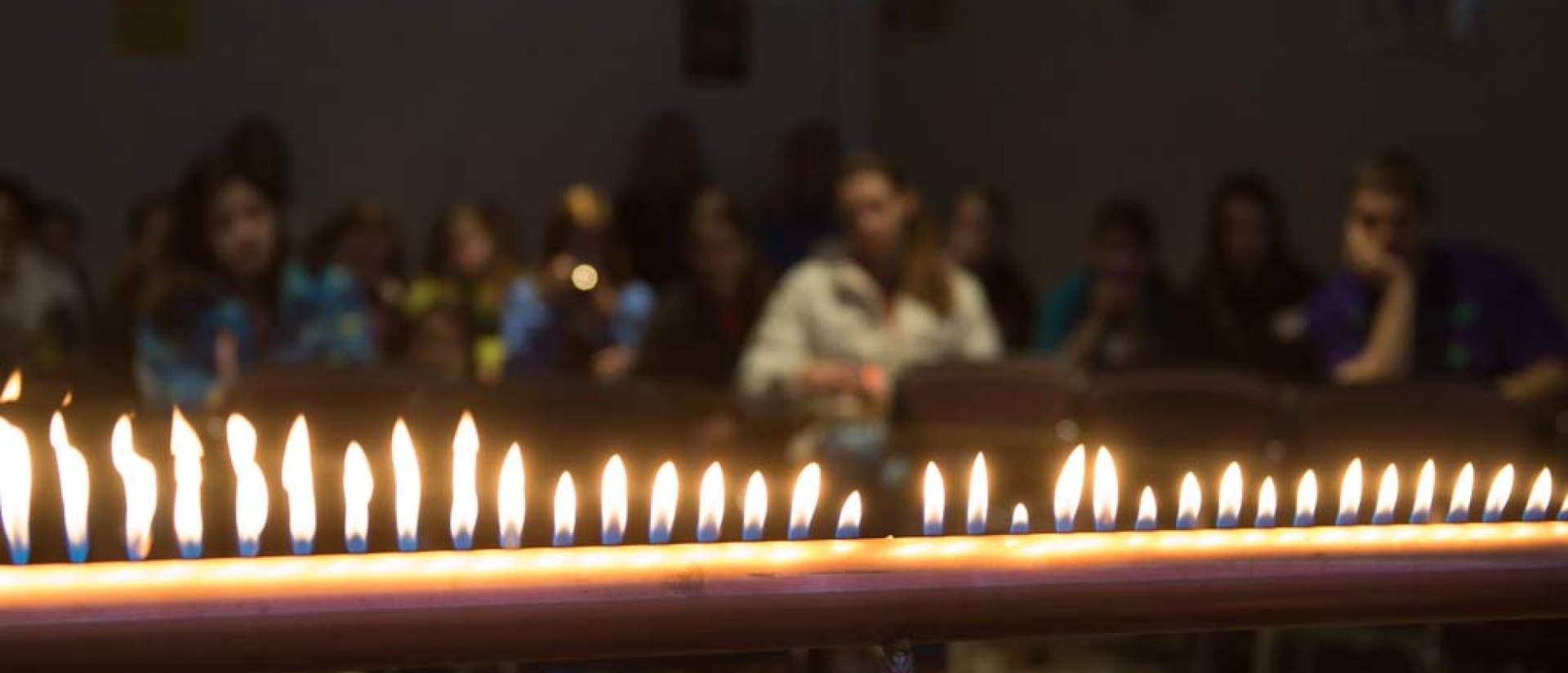 Challenging math research opportunities are available throughout your academic year and even throughout the summer months if you're really into it! Mathematics professors enjoy collaboration and devote lots of time to making mathematical discoveries with you. Students present their work in a professional environments at national and state mathematical conferences, at the annual Spring Math Retreat, and at the university-wide Celebration of Excellence in Research and Creative Activity (CERCA).
Check out the stories and list below for a few examples of research projects that have been completed by students and faculty.
A Comparison of Solutions of the Two Dynamic Riccati Equations on Time Scales | Dr. Chris Ahrendt
Algebra Associated to the Hasse Graphs of the n-Dimensional Semi-hypercube | Dr. Colleen Duffy
Dissonance Analysis in Piano Works of Debussy | Dr. James Walker
Further Applications of D8 x D8 | Dr. Dandrielle Lewis
Genetic Association Mapping in Latinos | Dr. Abra Brisbin
Lattice Point Geometry | Dr. aBa Mbirika
Mathematics of Rhythm and Syncopation | Dr. James Walker
Minimal Complexity C-complexes for Colored Links | Dr. Chris Davis
Moduli Space of Lie and Associative Algebras | Dr. Michael Penkava
Pattern Avoidance in Trees | Dr. Manda Riehl
S-equivalence of C-complexes | Dr. Davis
Sonia Kovalevsky High School Mathematics Day Assessment and Workshop Design | Dr. Dandrielle Lewis
Statistical Analysis of Correlated Traits in Family Data | Dr. Abra Brisbin
Tait Graphs of n-Component Rational Tangle | Dr. Carolyn Otto
Triangulations and Tops | Dr. Ursula Whitcher
Understanding the Modeling Longevity Risk | Dr. Marie-Claire Koissi
The professors in the math department push you to succeed in whatever you are interested in. They encourage you to work one-on-one in independent studies and research projects. These are opportunities that are not available at larger universities.
We're all about research
UW-Eau Claire has an entire office dedicated to research! The Office of Research and Sponsored Programs (ORSP) facilitates research opportunities between students and faculty — they can help you get that great research idea off the ground. Showcasing all that impactful research is important too. The Celebration of Excellence in Research and Creative Activity (CERCA) is an annual multi-day event that celebrates all the wonderful research students and faculty do both on and off campus. Explore our research opportunities and find something for you!