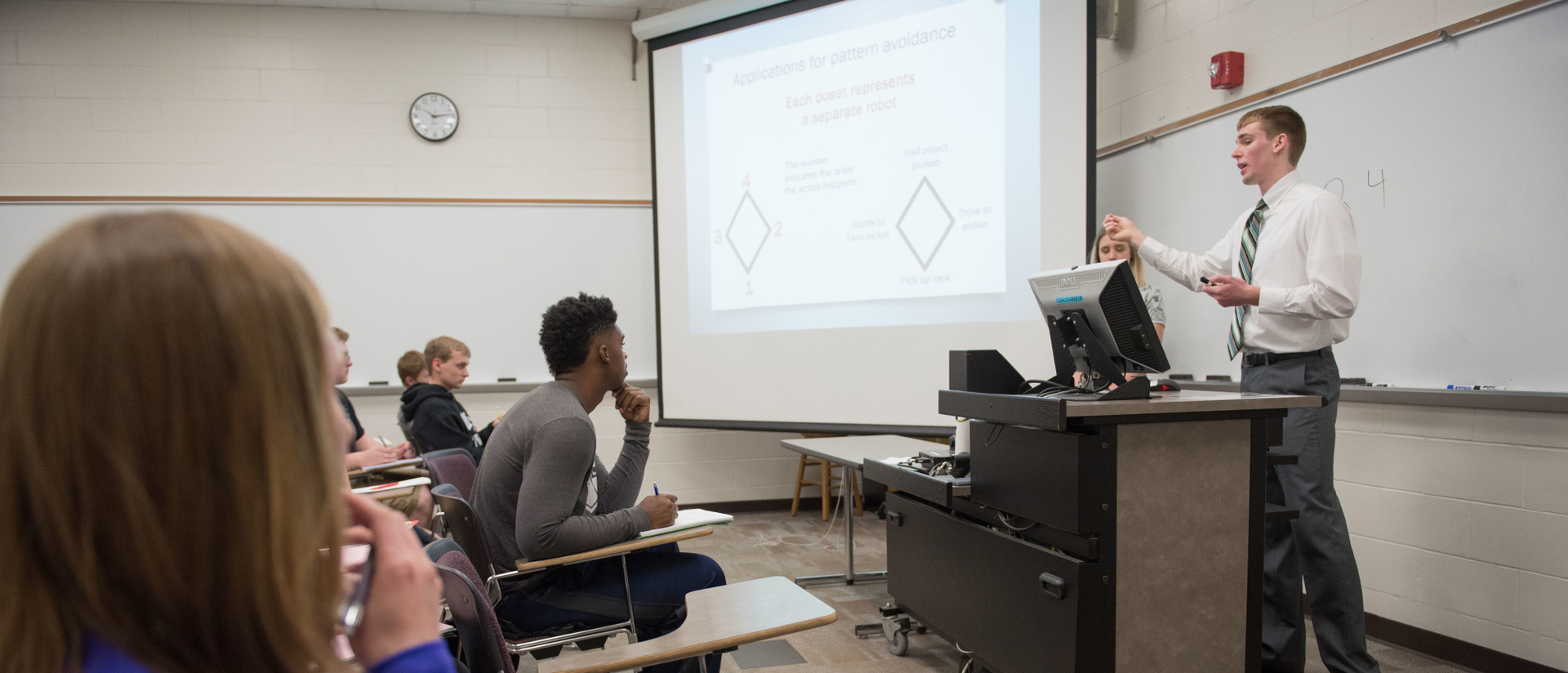 Internships offer practical experience and help narrow down what careers you're most interested in. You take what you've learned in the classroom and apply it to real work situations. As an intern you'll also develop professionalism and career-related values, helping catch a future potential employer's eye. Some internships are even paid or can be taken for credit! Get a head start on your career by completing an internship while you earn a mathematics degree at UW-Eau Claire.
Find the right internship for you
Career Services will help you find an internship that is interesting and related to your career goals. Work with a career advisor to practice interview skills, build your résumé and everything else you must learn to earn an internship.