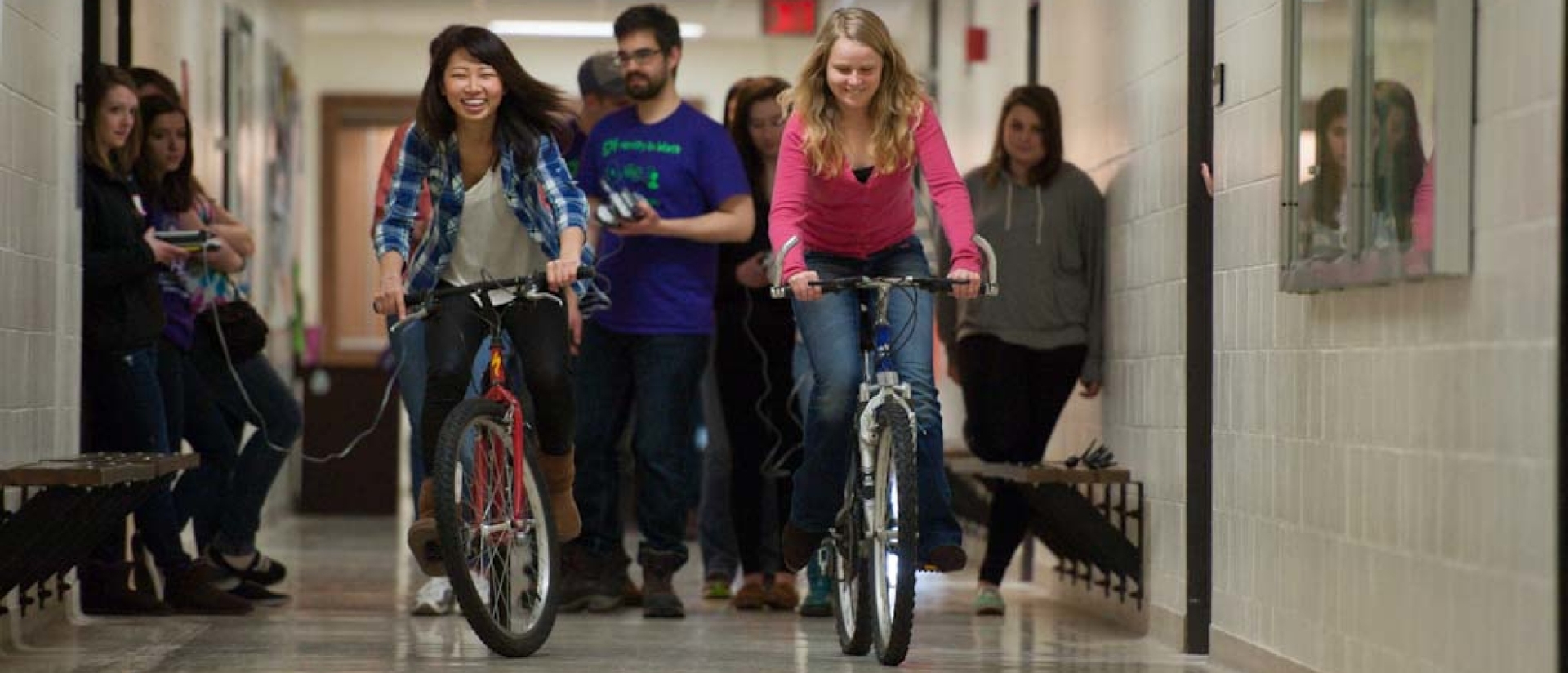 Adding to your experience
There's so much to do while earning a math degree! Embrace a new culture through cultural immersion, get hands-on experience as an intern, or dive deep into student-faculty research. With a wide range of opportunities available from the math department and university-wide, you're sure to find something you love. Whether you find your passion by going abroad, tutoring local elementary and high school students or joining a student organization – we will help you find opportunities that fit you best.
Events
Another great way to be involved in the math department is to participate in exciting events. Math Meet, Math Retreat, Math in the Woods and Sonia Kovalevsky Day bring together faculty, staff and students in celebration of everything mathematical.