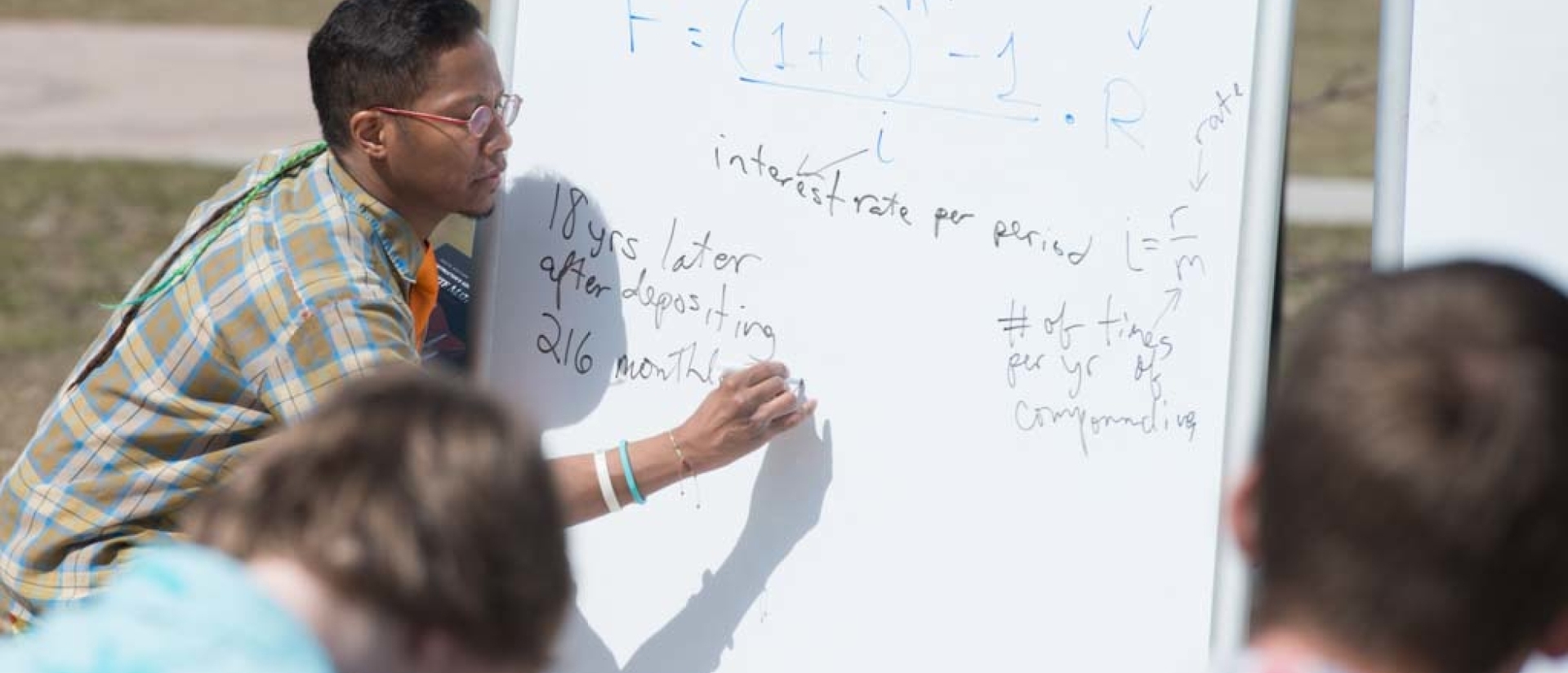 Mathematics Majors and Minors
Studying mathematics opens up possibilities for the future that you may not have considered. And no matter which major you're pursuing, this department is a community that welcomes anyone. Advance your knowledge in mathematics through rigorous courses taught by expert faculty members who care about your success. Explore what you can do with math at UW-Eau Claire.
The math department became my home, my classmates became my family and my professors became my friends. We worked together to collaborate, achieve and succeed. Anyone can be good at math, so jump in feet first and don't be afraid to fall — because someone will be there to pick you back up. As an alumnus, I can tell you that you are going to miss it, so enjoy the time you have at UWEC. When you are there, be there. The rest of the world can wait its turn.