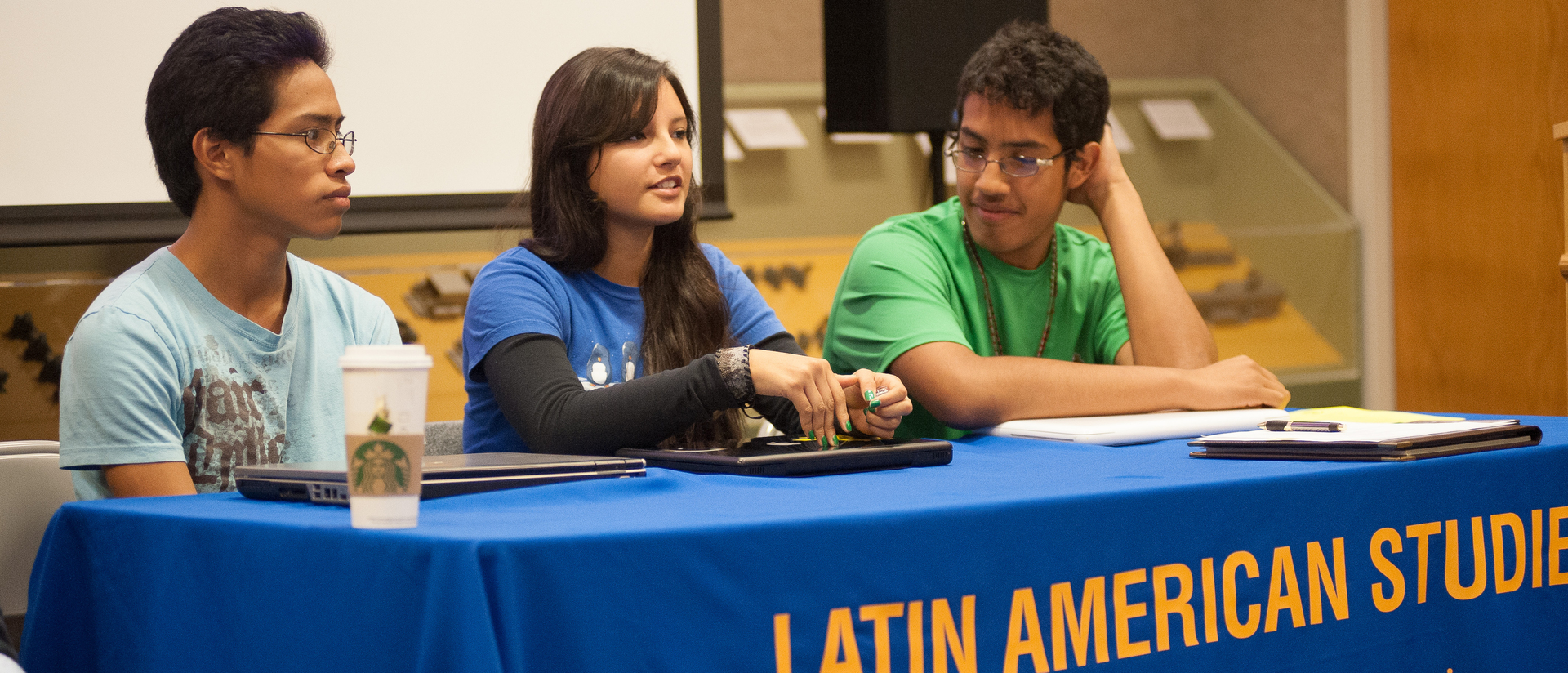 New friends, new opportunities
Students interested in Latin American and Latinx Studies often involve themselves in organizations that reflect those interests, or at times even create new ones!
Below are some currently existing organizations whose focus intersects with Latin American and Latinx Studies.
Latin American and Latinx Studies has several other student organizations that are currently on hiatus. If you have an interest in reviving one of the inactive groups or starting another, please contact the director of LAS.

Latin American and Latinx Studies organizations
Organizations on campus
The Latinx Student Association was created to ensure the success of Latinxs on and off campus by connecting them to resources, providing culturally relevant events, and developing networks of support. Although tailored toward people of Latinx/Hispanic background and identity, everyone is welcomed to come and learn more about the culture.
Nationwide
Sigma Delta Pi is the National Collegiate Hispanic Honor Society. Its goals include honoring those who attain excellence in the study of Spanish and the literature and culture of speakers of Spanish, to encourage learning of the cultures of Hispanic culture, and to foster friendly relations among the Spanish and English dominant nations of the world.
We've got a group for that
Join a student organization to find others who share your interests, or take a chance and try something brand new. Either way, this is a great way to increase your networking skills, deepen your college experience, broaden your horizons and make new friends. With nearly 300 on-campus student organizations, chances are good there's a group out there waiting for you. Check it out and find the fun today.