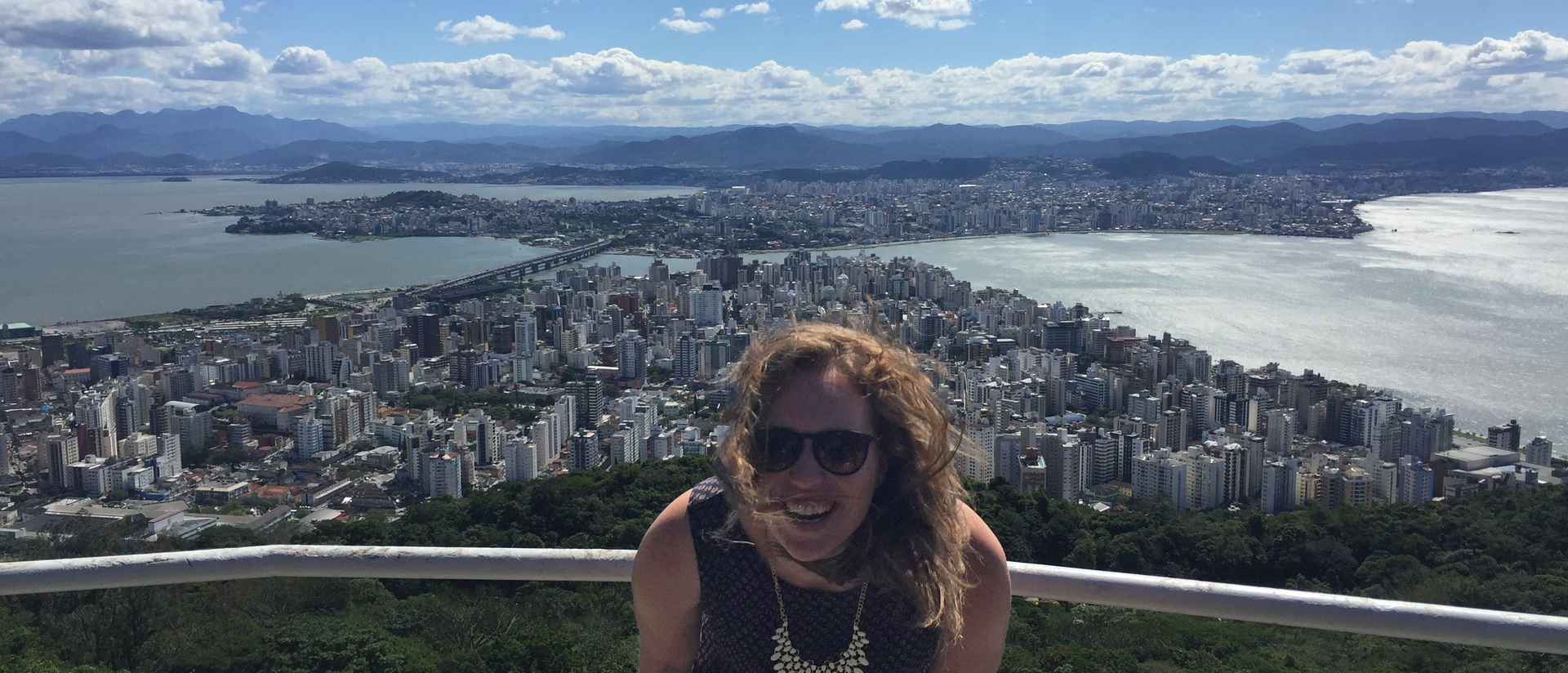 What jobs are awaiting LAS graduates?
As of 2015, the U.S. has more Spanish speakers than Spain, with an estimated 41 million native speakers and over 11 million bilingual second-generation speakers. Think about that — we are second only to Mexico, in a world of 22 Spanish speaking countries.
In other words, graduates holding a degree in Latin American and Latinx Studies, especially one with high language proficiency requirements like our LAS Language emphasis major at UW-Eau Claire, are prepared to work in almost any field in a global market increasingly reliant on cultural and linguistic competencies to meet these demographics.
Of course, not everyone who is interested in developing the cultural knowledge of Latin America and its people will have time to develop their language proficiency to a high level. If that describes you, make sure you look into our LAS Culture and Society emphasis major!
Where are Blugold LAS grads working?
Medical interpreter, Mayo Clinic Health Systems
Program Developer, Partners of the Americas
Bilingual training specialist, Ashley Furniture
International student advisor, Walden University
Bilingual Program aide, Minneapolis Public Schools
Associate Director, International Programs, University of Chicago
Global Program Manager, Columbia University
Account director, Sports Illustrated
Director, Boy with a Ball, youth development program, Costa Rica
Senior Legal Specialist, A.O. Smith Corp.
TEFL instructor, UW-Eau Claire
Director of Community Engagement, University of Colorado
and countless Spanish and bilingual studies instructors across the U.S. and internationally
What about graduate schools?
M.A., Latin American Studies, UT-Austin
M.A., Latin American Studies, UW-Madison
M.A., Sustainable International Development, Brandeis U
Ph. D., sociology, UW-Madison
M.A., mental health counseling, UW-Stout
M.A., communication disorders, New Mexico State
M.A., ELL/Bilingual education
M.A., Higher Ed Administration, St. Cloud State
M.A., International Public Affairs, UW-Madison
M.S., TESOL, School for International Training, Vermont
M.S., TESOL, Payap University, Chiang Mai, Thailand
M.A., Latin American Studies, UT-Austin
M.A., Latin American Studies, UW-Madison
We want to hear from you!
If you are a graduate of this program, we truly want to hear from you! It's essential to the ongoing success of this unique program and incoming Blugolds that we are able to maintain connections with our LAS alumni, near and far. We want your expertise, we want to hear your success stories, and even your advice to Blugolds. Please take our Alumni Survey linked here, so we can keep in touch. Who knows, your success story could become a website feature story!