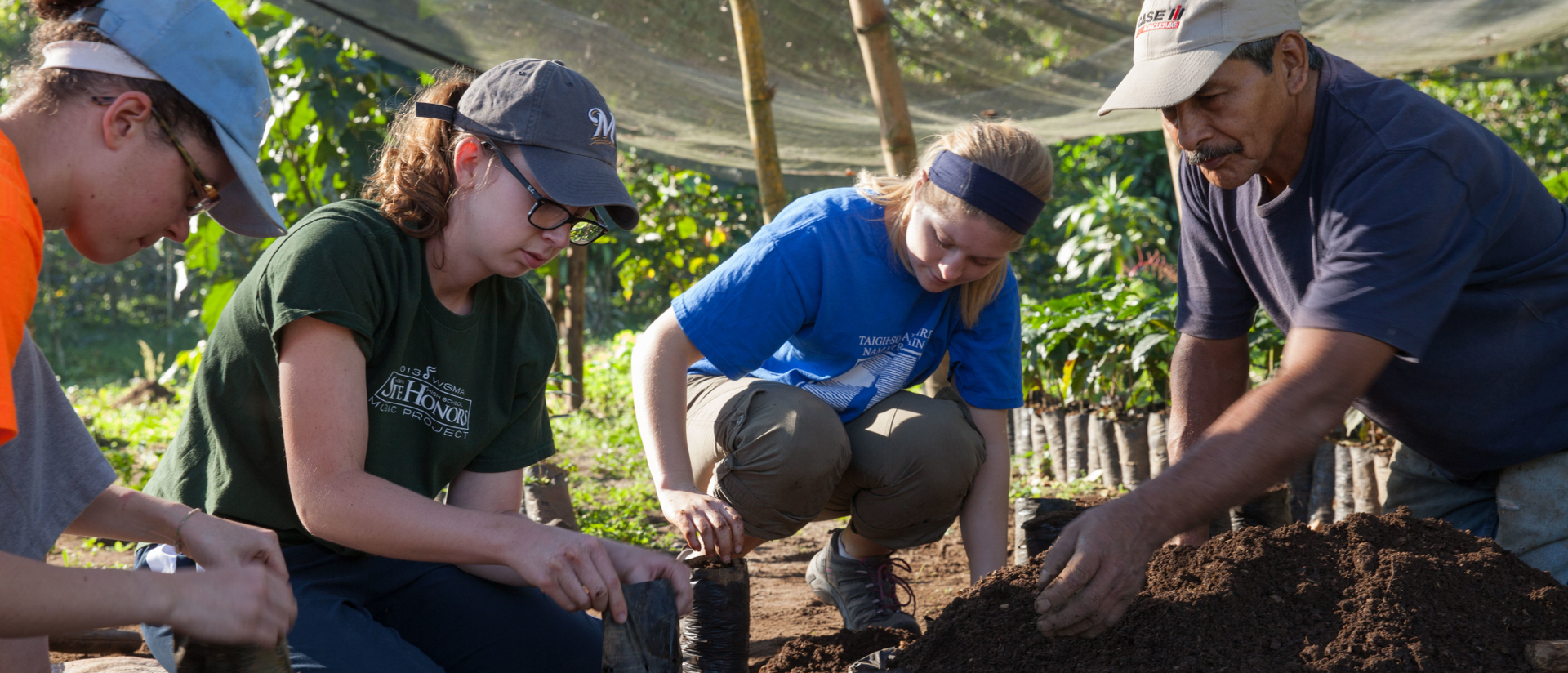 LAS Week 2022 at UW-Eau Claire is October 18-25
Each year, the university brings additional attention to its LAS program through a celebration that highlights the culture, history, politics, economies and peoples of Latin America. LAS Week is also a time to celebrate Blugold successes, share research and disseminate information about the program itself.
Typically held in mid-late October, the week of celebration has previously included an interesting array of programs, performances and panel discussions meant to bring awareness to the current events of Latin America. All events are open and free to the public.
What happens during LAS Week?
The line-up of events and speakers varies greatly from year to year, but you can expect to hear presentations regarding current political and cultural situations in Latin America; topics about or of importance to Latinx/Hispanics in the U.S.; and events designed to entertain and educate. You will also find below a link to an album of images from photographer Mark Aumann.
Mark Aumann UWEC LAS Week 2022 Gallery

Artist statement from Aumann:
Farm to table is an environmentally conscious movement to support local producers through direct connections in our communities. Membership in Community Supported Agriculture (CSAs) is an example of this model of sustainability. Sadly, for most US consumers, out of sight out of mind is the operating principle when it comes to the production, distribution and consumption of our food.
This is especially true for farmers, market vendors, food service workers and dispossessed indigenous peoples beyond our borders. There is a global crisis in farmland, and unless we realize the extent to which we are all connected, we run the risk of further catastrophic desecration of life on the planet.
There are many reasons we are seeing scores of economic refugees and political asylum seekers amassing at the US southern border, including a failed immigration system, drug cartel and gang violence, unrelenting climate change and drought, depressed commodity prices and punitive trade policies. Tragically, this human suffering has become more acute than ever no thanks to the fear and racist hate being stoked for political gain.
With this gallery I hope to introduce some of the people who bring us our food, whether they be impoverished peasant farmers struggling to survive in Latin America or fearful migrant farm workers living in the shadows right here in Wisconsin.
These images were captured in Argentina, Belize, Colombia, Cuba, Dominican Republic, Guatemala, Mexico, Nicaragua, Panama and Wisconsin.