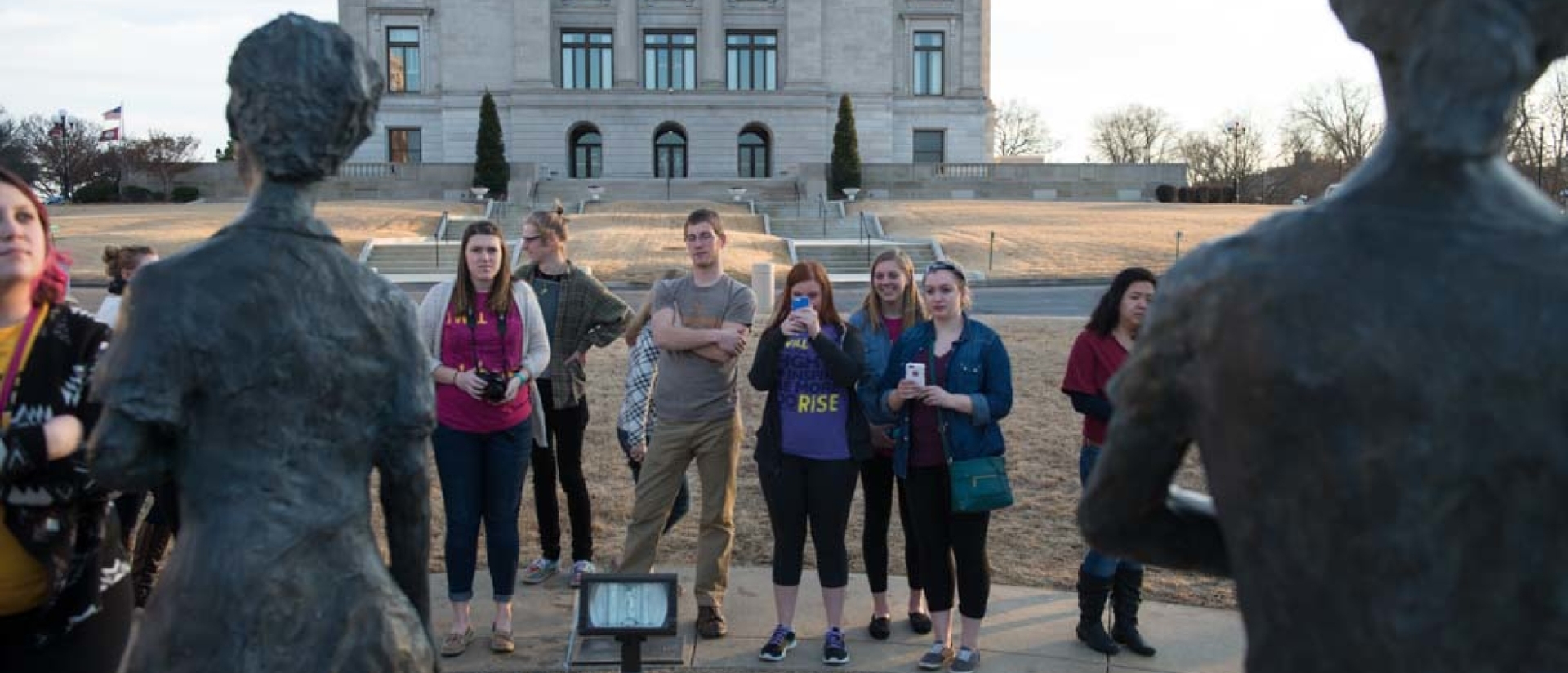 An important part of your academic journey as a Blugold is better understanding people and their culture while in new surroundings. One of the several opportunities you will have to do this during your time here is through a cultural immersion program. These faculty-led experiences focus on interesting topics and can range from a week to semester-long time frames and include travel in or out of the country. No matter which one you decide to experience, one thing they all have in common is the life-changing perspective you will gain.
The Department of Languages is one of UW-Eau Claires' best assets because they help you with the process of learning a new language and connect you to what seems like a new world.
See what an experience looks like
The Cajun Watershed and Intercultural Immersion Program brought together several majors and minors from across campus to learn about the Cajun culture in Louisiana.
Examples of immersion programs
Embracing the Somali Experience in Midwestern Public Schools
Civil Rights Pilgrimage
Cultural Identity in Louisiana
Hmong Cultural Practices and Ceremonial Immersion
Yosemite National Park: A Sacred Land
Sports Sciences and Kinesiology in Japan
Hmong Studies in Thailand
Social and Environmental Justice Experience to Guatemala
Women's Lives and Experiences in Nicaragua
Globalization in China
Culture, Society and Economics in Argentina