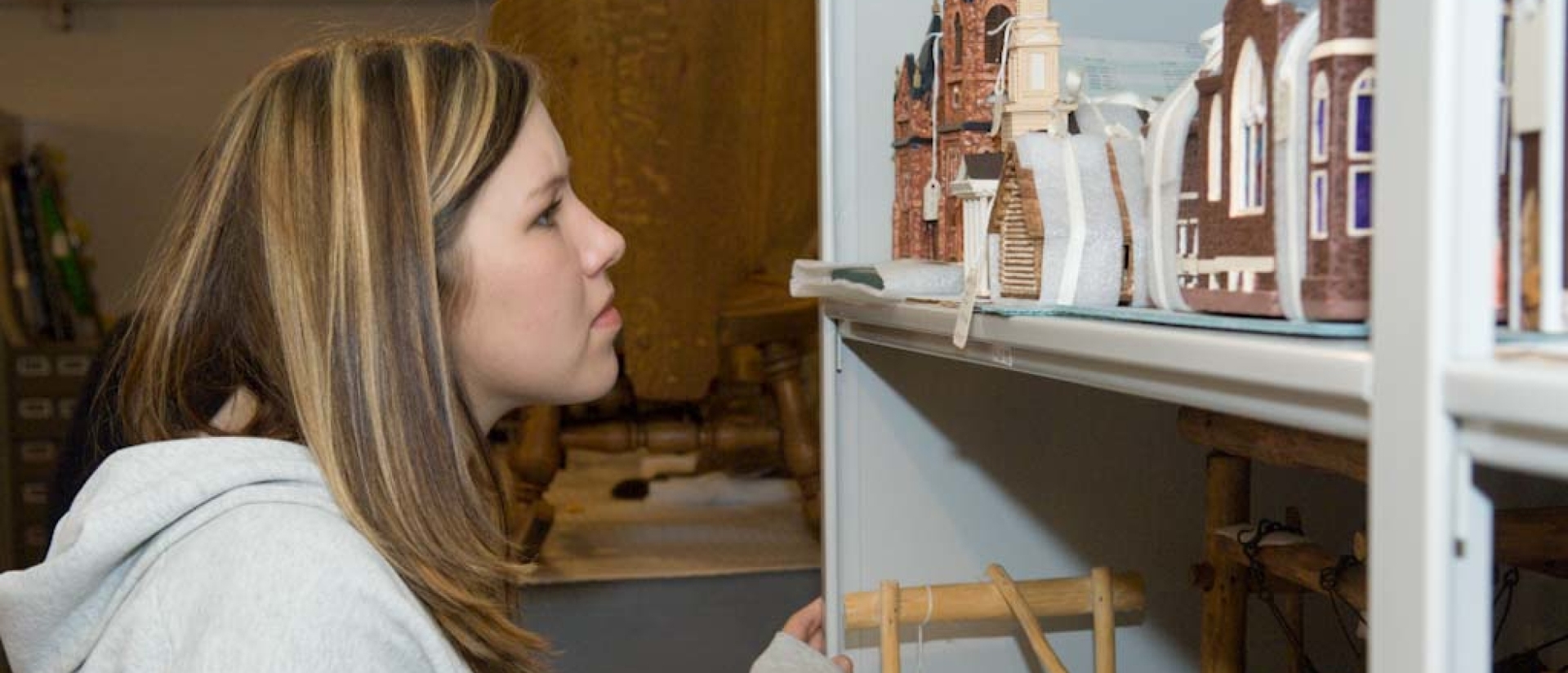 Hands-on, real world experience
Internships provide future public history practitioners with hands-on real world experience. All students pursuing degree options in public history are required to complete an internship. We know the experiences gained through internships are invaluable when it comes to securing employment after graduation. The Wisconsin Historical Society's Northern Field Services Office, which is located in the UWEC History Department, helps students find placements in Wisconsin, while other partners help us to place interns across the nation.
Common places our students intern
The Betts House – Cincinnati, OH
Circus World – Baraboo, WI
Dunn County Historical Society – Menomonie, WI
Fox-Wisconsin Heritage Parkway – Kimberly, WI
Great Smoky Mountains National Park – Townsend, TN
The Green County Historical Society – Monroe, WI
Heritage Hill State Historical Park – Green Bay, WI
Historic Point Basse, Inc. – Nekoosa, WI
History Associates Incorporated – Rockville, MD
The History Museum at the Castle – Appleton, WI
Klondike Gold Rush National Park – Skagway, AK
Marathon County Historical Society – Marathon, WI
Nebraska State Historical Society – Lincoln, NE
The History Center of Olmsted County – Rochester, MN
Pendarvis – Mineral Point, WI
Racine Heritage Museum – Racine, WI
If you are interested in these or any other internship opportunities, we encourage you to talk to your adviser. The knowledge and skills you gain from an internship are an important addition to your coursework and degree within the history department. We encourage you to talk to your instructors and check out the internships page early on to explore all of the opportunities available to you.